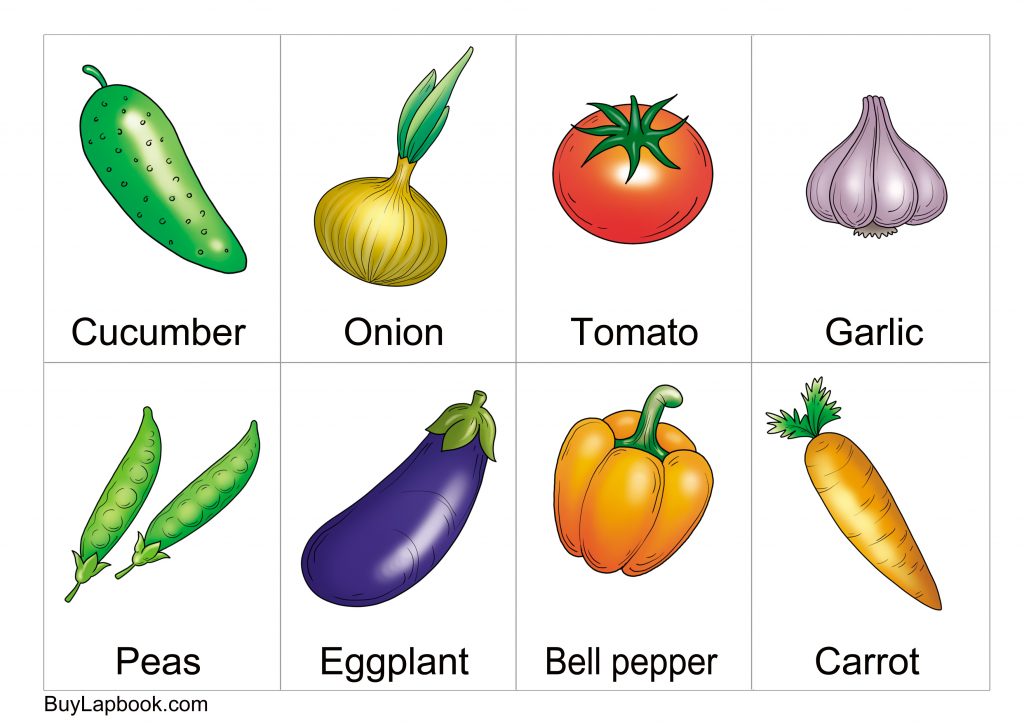 Here are some colorful lifelike FREE printable vegetable flashcards to teach vegetable names to your child!
Learn Vegetable Names
Printable flash card illustrating: Cucumber, onion, tomato, garlic, peas, eggplant, carrots, potato, bell pepper, carrot, cabbage, potato, tomato, pumpkin,corn, squash, chili pepper, radish, beet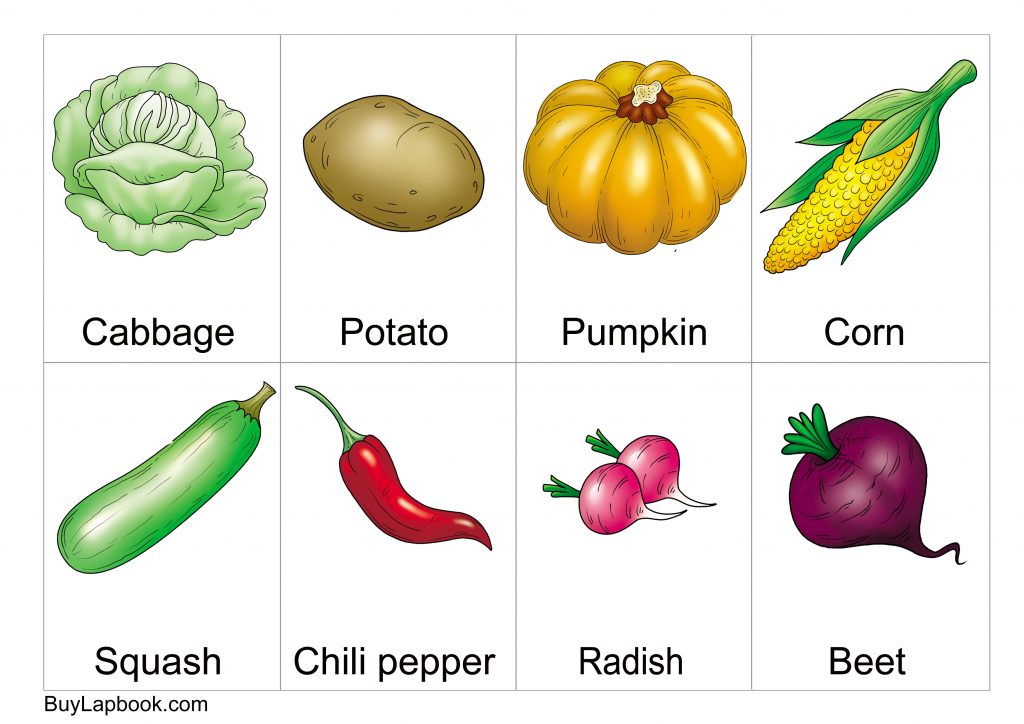 How to make vegetable flashcards
Take a print out (preferably on card stock) and cut along the lines. You can then laminate the individual flashcards and they will even last longer.
A flashcard or flash card is a set of cards bearing information, used in classroom drills or in private study. Flashcards are widely used as a learning drill to aid memorization by way of spaced repetition.
Fall lapbook for kindergarten
Fall themed activities for little learners