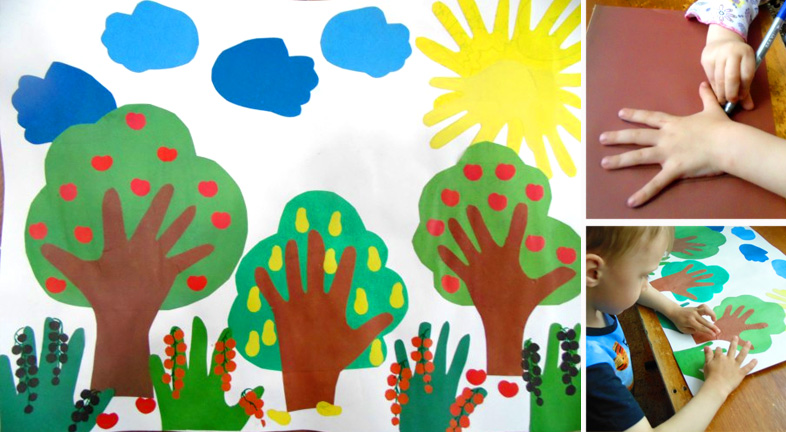 The beginning of school and fall are both great times for an apple theme. This apple handprint art exploration focuses on apple trees.
Apple Handprint Tree Craft
Preschoolers can use their hands and fingers to create apple trees.
Materials:
Colored papers
White papers (for background)
Scissors
Glue sticks
Pencils
Red paint
How to Make:
1. In order to make the trunks of the trees, start out by having the children place one of their palms on the colored paper, and trace the outline of this palm with a pencil in the other hand. Then, allow them to cut out the shapes of their palms as they are able. These colorful hands can then be stuck to the white paper in creative ways with glue sticks.
2. In order to make the apples, simply have the children dip one of their fingers into the red paint, and allow them to press their red fingerprints all over the green of the trees. Make sure to wiggle the fingertip a little bit in order to get the typical heart-shaped apple.
Preschool Apple Activities Theme | Seed Collage