Description
2 PDF files / 50 sheets

Letter Matching. For this worksheet, students cut and paste the uppercase letters where they belong with their matching lowercase letters.
Christmas Counting. To do this worksheet preschoolers count-up how many of each item there is in the above picture and fill it in at the bottom.
Coloring Santa. Students do this color-by-numbers worksheet by matching the proper number with its listed color to fill in the image of Santa.
Christmas Patterns. This worksheet is done by cutting and pasting the images at the bottom of the worksheet into the correct pattern they match with!
Snowmen Counting. The snowmen have a different number of body segments in each section of this worksheet. Students need to cut and paste the correct numbers into the section they belong to.
Snowflake. This puzzle involves a snowflake and preschoolers cutting and pasting the correct piece (at the bottom) where it goes in the main image.
Trace. Students follow the tracing-line up to the gingerbread people for this worksheet, carefully tracing along with it!
Cupcake Matching Worksheets. These cupcakes can be cut in half and then matched together so that the uppercase and lowercase letters are the appropriate pairings.
Christmas Deers. Each of the deer has antlers with a different number of tips and you need to cut and paste the match where it goes to finish their set of antlers!
Gingerbread Man Clown. On this worksheet, the gingerbread man clown is juggling several balls that match the number on his body.
Christmas Сookies. This activity keeps that in mind as you are asked to draw numbers on the cookies that match what is requested.
Sweets by Size. For this worksheet, you cut and paste the sweets by the correct size and proper treat to match what the worksheets ask to be done.
Christmas Sweets. This worksheet has you cut and paste the pictures in their proper place on the worksheet!
Color Correctly. Some of the gingerbread men are already colored-in and others are not.
Color and Trace Numbers. For this worksheet, you color the top image however you would like and then practice tracing numbers.
Beginning Sound. For each of the items pictured you need to write the letter that creates their beginning sound when you say them aloud.
Count Christmas Sweets + in Black-and-White. To do this worksheet you need to count the sweets that match the ones pictured below and note-down how many total there are of each. – 2 sheets
Printable Gingerbread House Template
 Gingerbread House Template Coloring page
Spot a Snowflake Game – 2 sheets
Snowman Matching Game – 2 sheets
Find the Mittens. Find and color the mittens with the same letters.
Beginning Sounds. Fill-in the star that has the letter with the corresponding beginning sound for each picture.
Write Winter. Practice writing the word, "Winter," for this worksheet.
Decorate Christmas Tree. Connect the ornaments by number!
Smart Bear. Find and color the number the bear has listed!
Snowflake Color. Color the snowflakes in a color-by-number method.
Winter Shapes Worksheet. For this worksheet you paste the correct shape where it belongs in the order.
Ice. Color the ice pieces the correct matching color as the guide indicates.
Color Flags. Color the flags the matching correct color as the guide indicates.
The Christmas Card Images
Gingerbread Pattern Printable
Patterned Snowflake: Students do this worksheet as a color-by-numbers project.
Snowman Number-Matching: This sheet can be cut with scissors and then students match the snowmen to the correct number.
Color Decorations: This worksheet has students coloring-in the decorations on the Christmas tree!
Cut and Paste Snowman Body-Counting: Students paste the correct number with the total body segments of the snowmen.
Cut and Paste Snowman Body-Counting in Black-and-White: This version of the worksheet is black-and-white so students can color it!
Trace: To do this worksheet students trace the numbers of 1 through 10.
Merry Winter Pattern Counting: Students count the number of each object and write it in at the bottom of the worksheet.
Trace the Letter A/a: This sheet has students tracing the letter A in uppercase and the lowercase, "a," too!
Magic Christmas Tree: For this worksheet numbers, letters, and decorations all are in different colors students fill-in!
Sort Correctly: This worksheet has pictures of Summer and Winter objects; students cut and paste them where they belong.
Mittens Matching: To do this worksheet, students cut and paste the correct pattern in the mittens pictured.
3-D Christmas Crafts – 3 sheets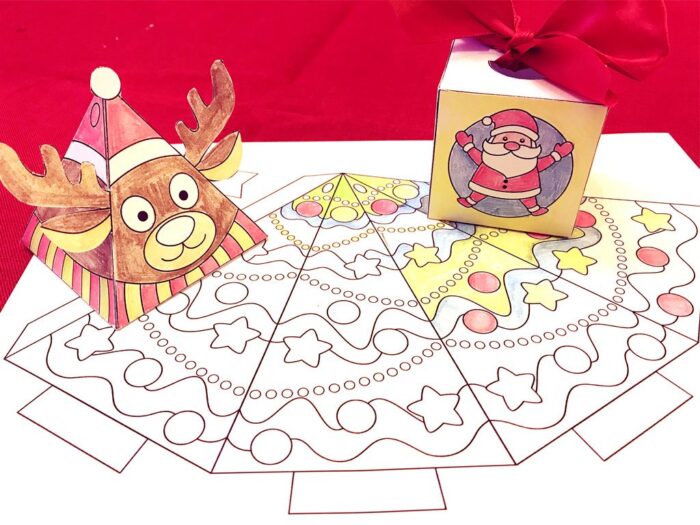 Christmas Worksheets for Preschool
Preschool students are sure to have a fun time doing these Christmas-themed worksheets that help them develop their skills in letter recognition, math, tracing, and more!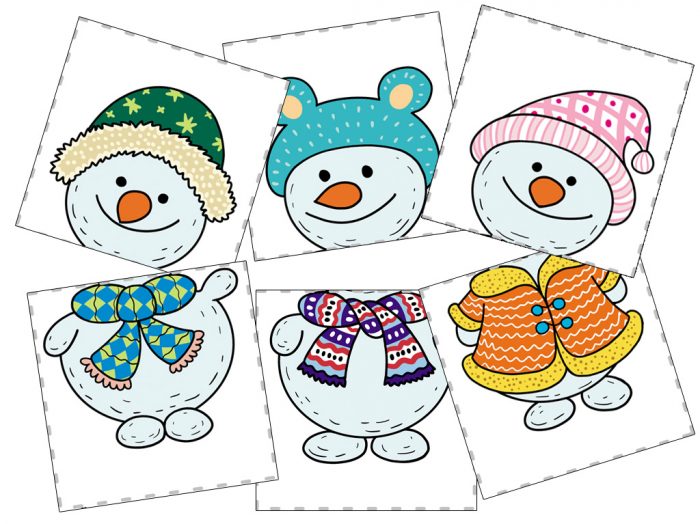 For preschool and Kindergarten These Winter-themed worksheets are great to use as the coldest season of the year arrives! There are worksheets for math, focused on literacy, and ones about shape recognition.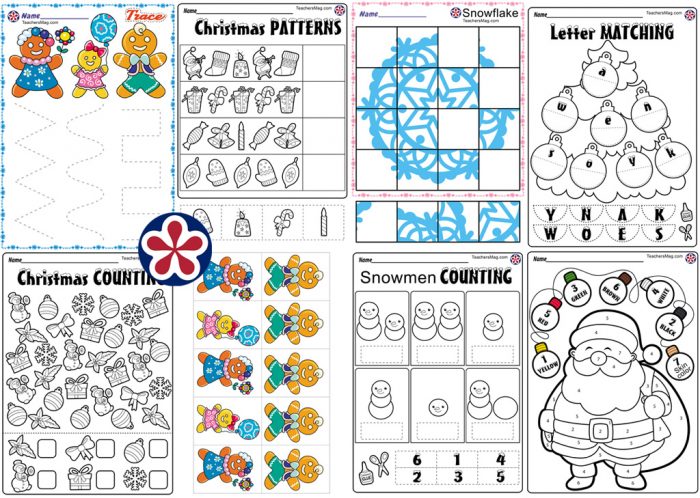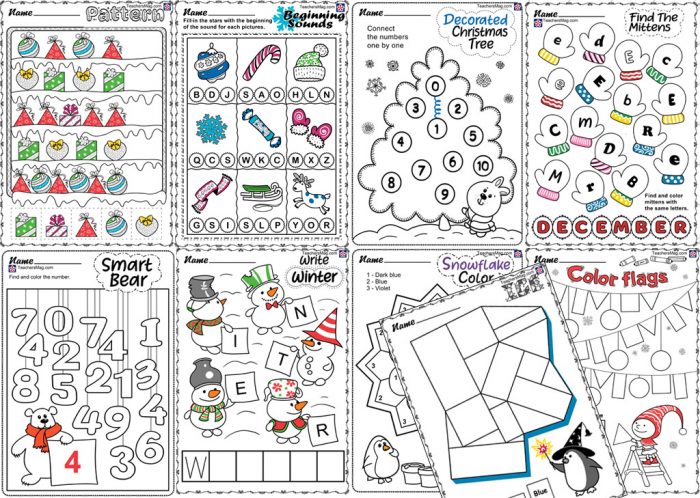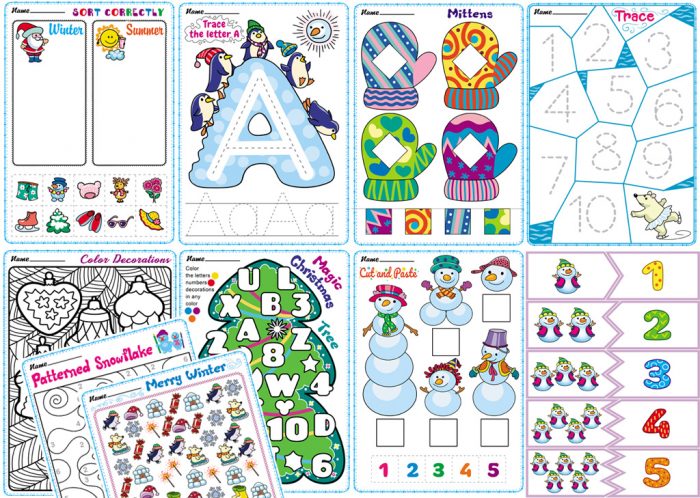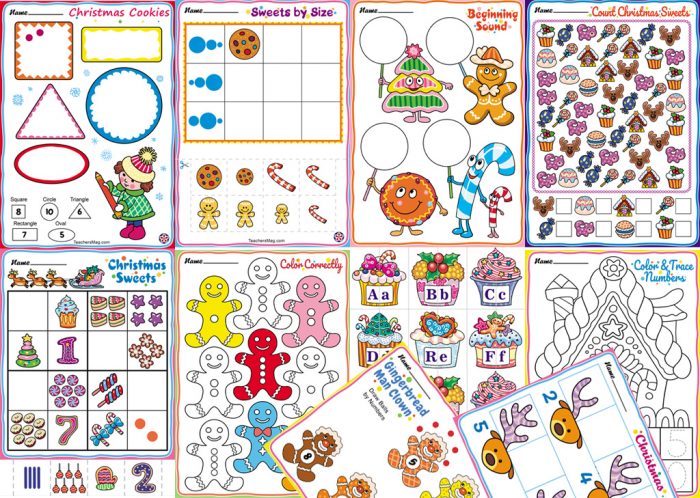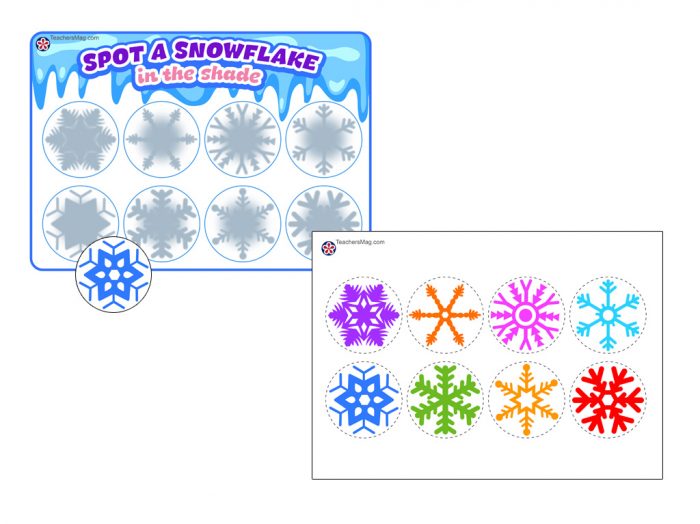 + Gingerbread House Template 
Gingerbread houses are a big part of the holidays. With that said, sometimes the process of actually making one can be quite difficult.
This version can simply be printed, folded, taped or glued together, and then displayed wherever you want to have a little holiday spirit!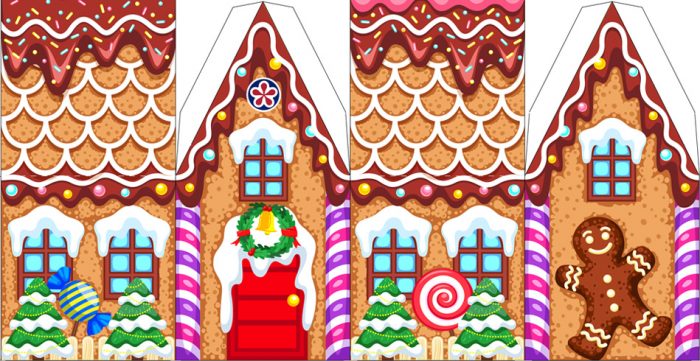 All Christmas-Themed products: