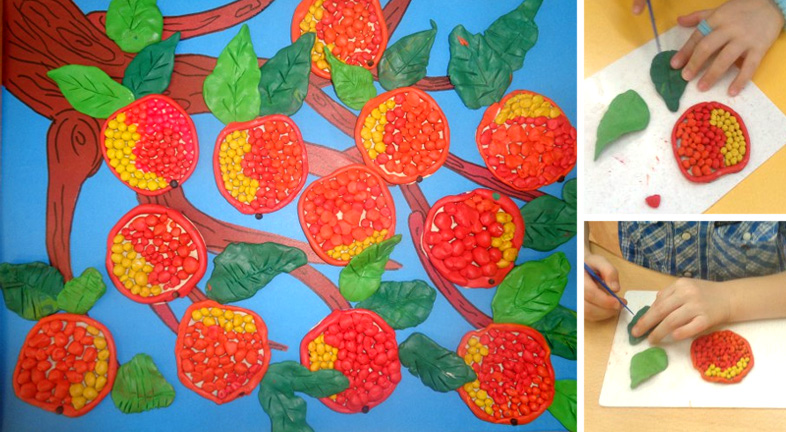 The theme of this week is Apples, which takes place in the fall. Children will engage in various activities which involve apples, such as counting them, studying them, etc. Written and verbal activities on the topic of apples will also be carried out. The presence of a consistent theme will spark the creativity of young minds by encouraging them to think differently about an object that they may not have thought about before. The activities will also present opportunities for teamwork, imagination, and collective problem-solving.
Plasticine Apple Tree Activity
This is a fun, creative activity involving apples, which is perfect for strengthening the hand muscles of children. The motor skills that are developed and refined due to activities like these will go on to help the children later in activities like writing, cutting, coloring, etc.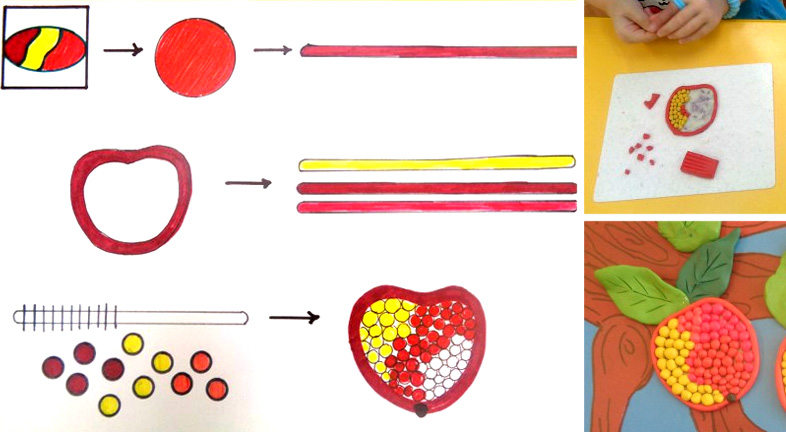 Apple playdough mats
Download apple templates for collective work Plasticine Apple Tree
Free printable apple templates to use for crafts and various learning activities.
Open the printable file below by clicking the image. Print out the file on A4 or Letter size paper.
Have fun coloring the black & white printables.
Use the apples for your crafts and learning activities.