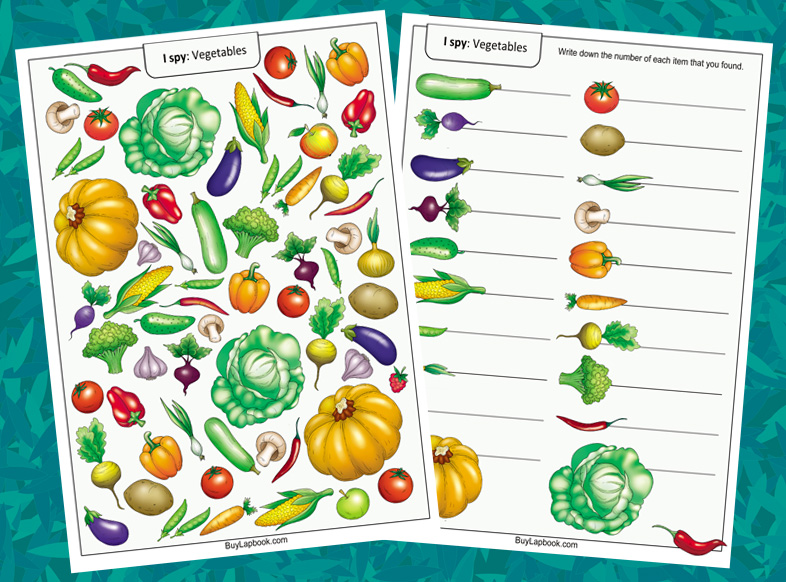 I Spy game for kids includes lots of colorful veggies. This I Spy would be a perfect compliment to a nutrition lesson plan if you are a teacher.
This printable includes one I Spy game sheet and one answer sheet to record the number of objects found.
Free printable vegetables theme
I Spy game for kids
The Benefits of I Spy Games for Kids
I Spy vegetables themed printables one are great for providing visual sensory input to kids, making them a great choice for visual sensory seekers. This printable requires kids to visually scan through the objects and find ones that are the same.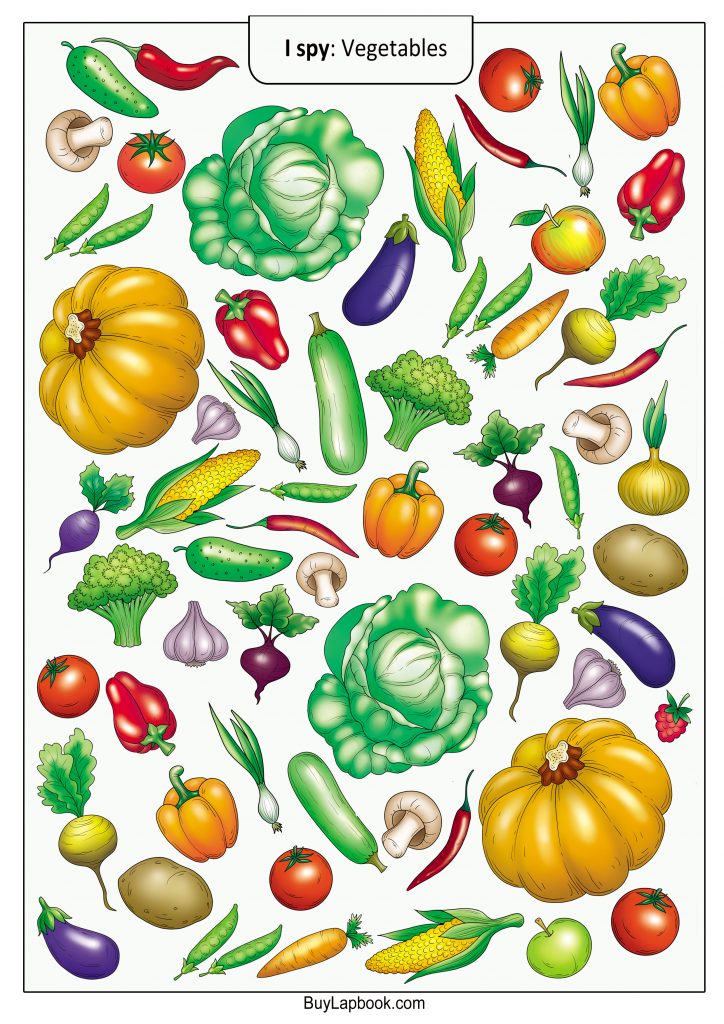 Playing I Spy with your kids is a great way to improve speech, language, vocabulary, and comprehension skills. Download FREE flashcards Vegetables with Names for Preschoolers.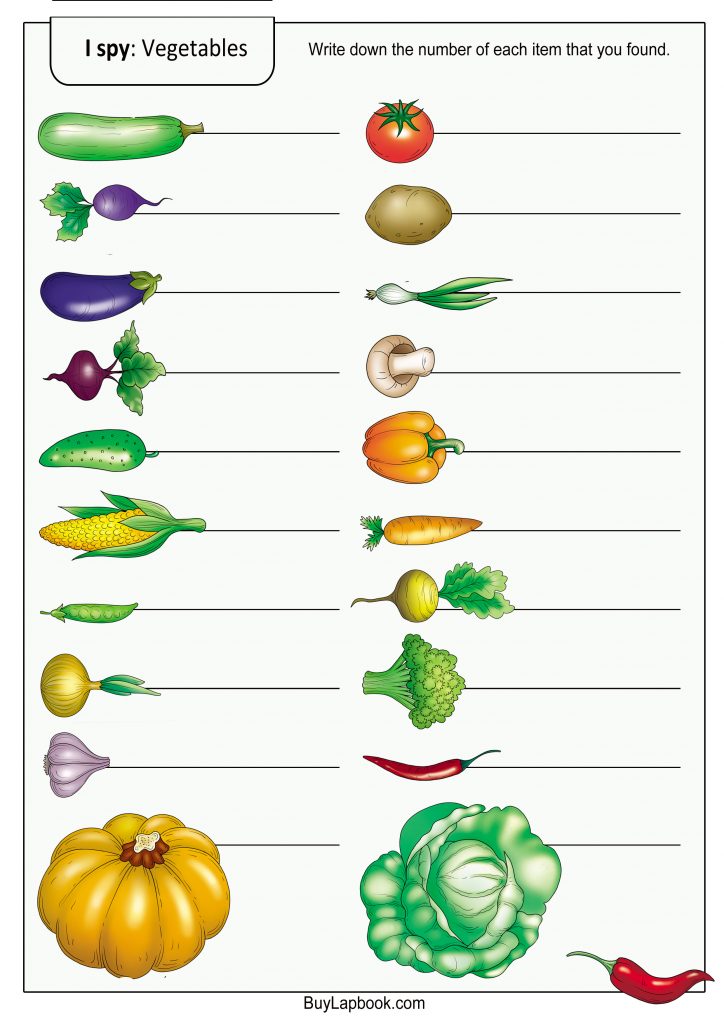 Fall lapbook | Fall activities for preschoolers
Fall-themed lapbook offer a variety of materials to use in creating a unique and versatile lapbook containing vivid, colorful and detailed cutouts in the form of seasonal clothing items, weather, animals, trees and other miscellaneous decorative flashcards.