Description
There are few things as intriguing to young kids learning as space. Discovering that there is much more out there than just planet Earth instantly captures the attention of younger kids. One of the best ways to bring space and the solar system to life is this lapbook.
Somewhere between preschool age and elementary school, children are usually introduced to space. With printable pages that include a background, pockets and a cover, this is one of the most enjoyable ways to learn while still having fun. It's the perfect option for kids going through homeschooling, or even a kindergarten teacher trying to add more educational activities to their curriculum.
Templates Lapbook:
Backgrounds, pockets, lapbook cover
PDF (15 sheets)

Activities in the lapbook include:
"How Far are the Planets from the Sun?"
The Different Moon Phases
Space Bingo
Space Board Game
Tangram Puzzle
Spot The Differences
Sci-Fi Illustrations for Kids
Four coloring sheets
PDF (18 sheets)
+ Planets  PDF (6 sheets)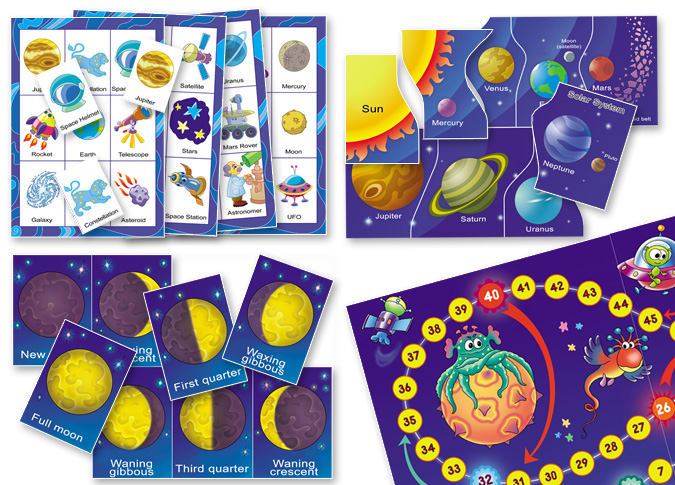 There are also six pages in the set dedicated to learning very specific terms. Children can clip these sheets and place them the way they want to. It allows for a customizable look to the lapbook, and flashcards as well when instructors are doing testing once in a while.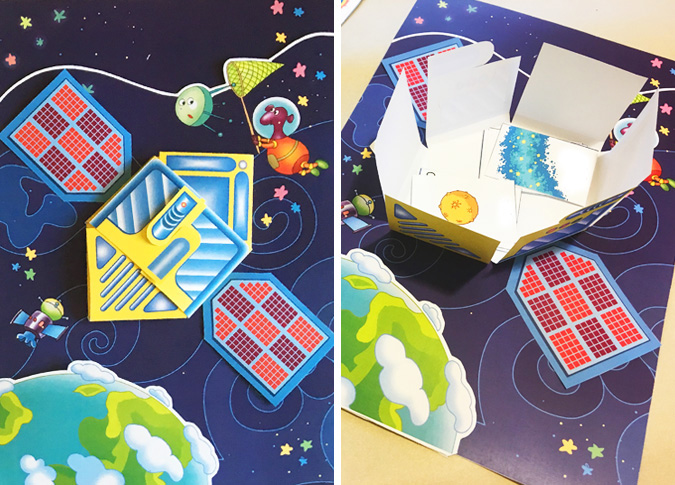 Parents and teachers are doing more and more outside of the classroom to help children learn core terms at an early age. There is renewed interest in space and the solar system over the last few years, and it's a lapbook that keeps young children locked in based on the subject. With each pocket, there are opportunities to add more to the lapbook for those students who might be a little more advanced.
The entire lapbook is completely printable, and the templates have easy to follow instructions. In most cases, children will be able to assemble everything on their own instead of having to rely on an adult.
Photo from our users