Description
2 PDF/ 6 activities/ 23 sheets
Alien and Ship Shape Matching Activity
Space Words Spelling Worksheets
Space-Themed Color Matching Game
Solar System Printable Worksheet
Outer-Space I Spy Activity
Outer Space-Themed Tracing Printables
Solar System Printable and Flashcards
Solar System Printable Worksheet
2 sheets
There are eight planets in our solar system (as well as the planetoid Pluto which is sometimes controversially considered the ninth planet). Also, Earth has a moon.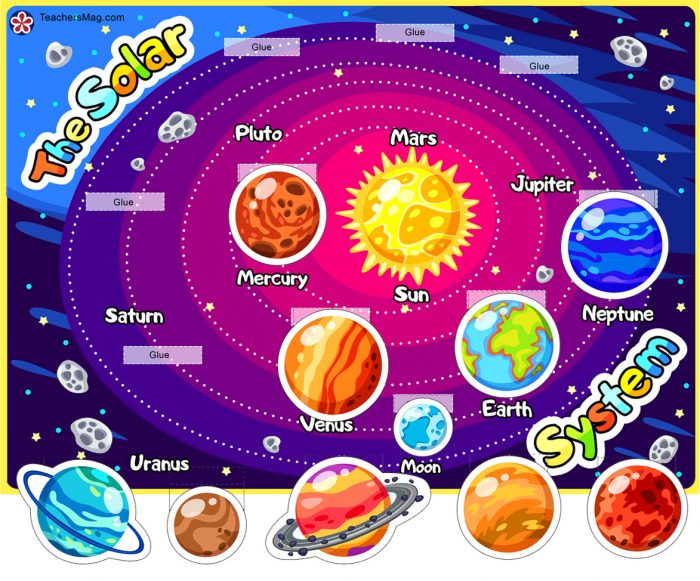 Space-Themed Color Matching Game
5 sheets
These printables feature colorful spaceships, satellites, and telescopes that need to be matched with the text that states what color they are. This game is great for children who are learning about colors such as green, violet, red, orange, yellow, and blue.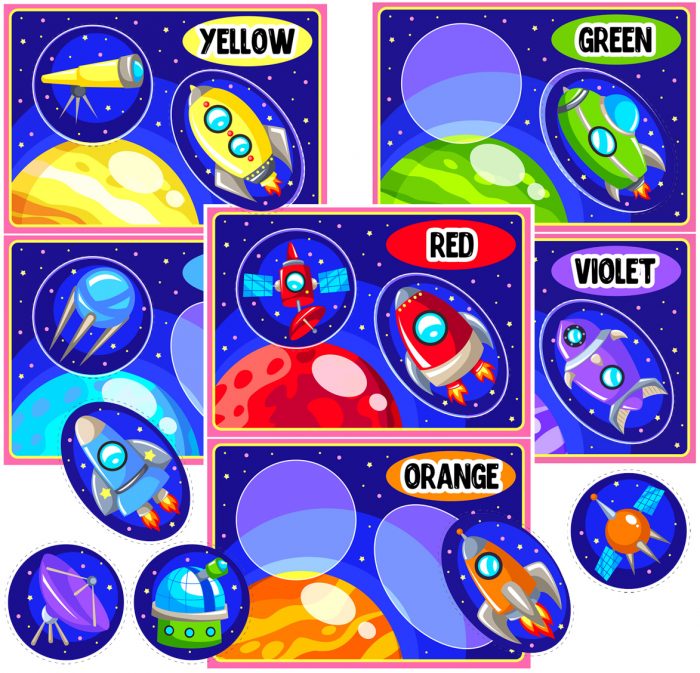 Space Words Spelling Worksheet for Kids
3 sheets
These worksheets all feature words relating to space and are a fantastic way to help children work on their spelling skills!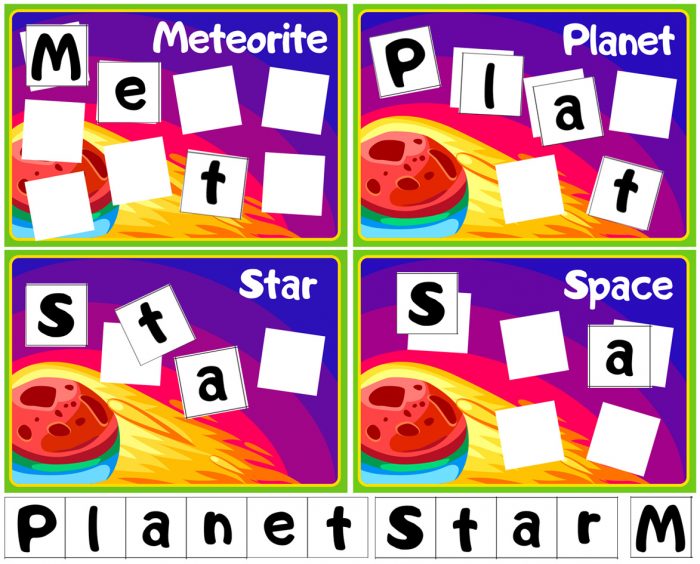 Alien and Ship Shape Matching Activity
2 sheets
This shape matching activity involves matching aliens that have certain body shapes with their spaceships which are also uniquely shaped to fit their aliens!

Outer Space-Themed Tracing Printables
3 sheets

Outer-Space I Spy Activity
2 sheets

Solar System Printable and Flashcards
6 sheets
Create a Space Sensory Bin and have a tiny solar system in your classroom. Download and print the printable. Cut and laminate each of the pictures. Fill a large tub with dried black beans and place the planets inside.
Uranus, Neptune, Jupiter, Saturn, Moon, Mercury, Pluto, Earth, Venus, Mars, Sun, Stars.