Description
Lapbook about insects
Available immediately upon purchase. 19 pages PDF.
Bugs are beautiful. Those crawling, flying, slithering creatures we squirm away from most of the time actually hold vital and useful places all around us. It is important to teach children early on about their significance to us and the environment.
With big colorful illustrations and lots of "buggy" activities, Insects Lapbook is a great way to introduce kids in kindergarten the importance of insects in our world.
There are full instructions included on how-to make a lapbook and mini books.
Bright Colors and Big Bugs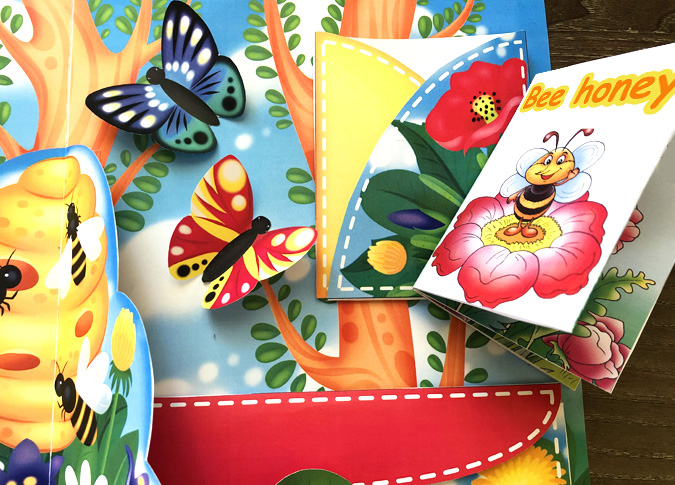 Vivid, bright colors and larger than life insects are used to bring the insects to life in a way that shows realism without being to scary for youngsters.
You Be the Entomologist
Full of interactive reading and projects pages, this lapbook will have your kindergarten class "hands on" with bugs without ever having to get their hands dirty.
Activities include, insect labeling page, cute field note cards for the serious scientist, 3-D fold out set-up just like big brother and sister do for their science fair, mini books, and more…
Let's Focus on the Environment
There are pages focusing on bees and butterflies and how they are beneficial to our environment including life cycle charts for each insect. There are also pages that will teach your students about the dangers some insects pose to humans.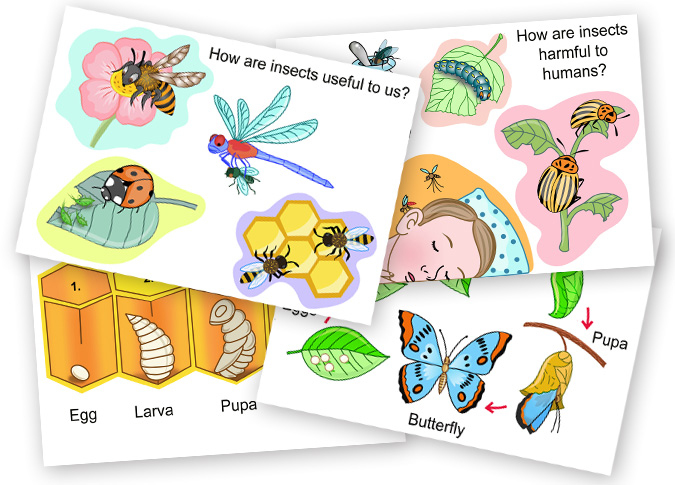 Add to the Learning with mini Books
Three books in one. There are two mini books included within the lapbook. The first focuses on the production of honey which further emphasises the importance of bees in our world. The second is all about ants and their amazing life cycles. Full instructions included showing how to make a mini book.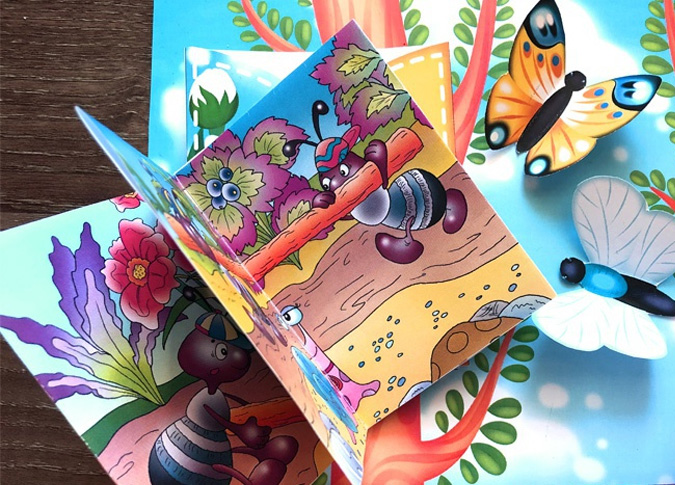 PDF Extras
10 beautifully drawn coloring pages of ants and bees are included for download for your students to enjoy upon purchase of the book.