Description
Lapbook template PDF (15 sheets)
lapbook idea

Fifteen Sheets of Creativity
This lapbook template comes in a PDF form. That way you can print it out as many times as you like and enable your child to go through the "building" experience as often as desired.
This unique booklet contains 15 sheets of individual parts, such as backgrounds, pockets, fold cards, and more. All shapes come in multiple bright colors, which means your child will be able to create unique objects according to his wishes.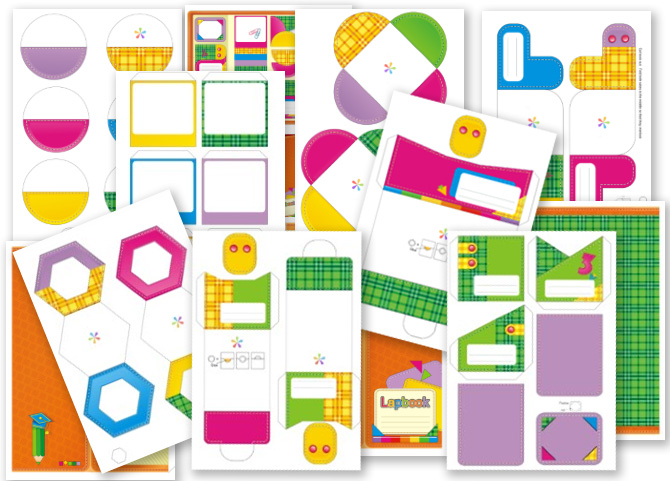 Furthermore, many objects have specific areas intended for your child to write on. That way children will be encouraged to learn new words and how to write them or just practice the ones they had just learned in school.