Description
PDF (Acrobat) Document File
19 MB|15 pages
This Recycle Sort Activity is a very useful set of printables to teach your kindergarten students about ecology, sorting out trash and recycling.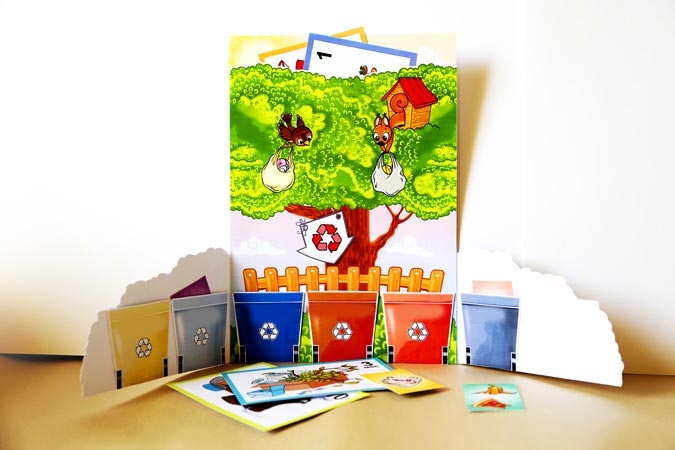 It is a 15-page pdf that comes with the following items:
Backgrounds for setting up the sorting activity;
Pocket-shaped cutoffs of garbage cans for recycling different items;
Cards about how garbage decomposition works and best behaviors in natural environments;
Cards for activities sorting the different items into the "recycle garbage cans"
To play this game, you need to download the PDF file and print all the pages in color, so that your students will be able to differentiate the different garbage cans for recycling. You'll also need to cut out all the different elements, like the backgrounds, the cards of recycling items, the pocket-shaped cutoffs for the recycling garbage cans and the cards about best behaviors. The pdf also comes with beautiful illustrations about the environment and the best behaviors in the forest or at parks. This game's main activity is to teach your school's students about which garbage can they should use to put each item for recycling.
After you cut off each item of this package, you'll have to glue the different parts together to make the backgrounds, which are foldable and make for a lovely game for your school's students. As you can see through the illustrations, once everything is folded and glued, you'll have a beautiful background that can be used not only for the recycling game but also to teach children about ecology. The extra cards that come with it help you teach your kindergarten students about the best behaviors in terms of ecology, so they will be helpful for many extra activities you can think of. You can show your students each card and ask them what they think each one of them means as other activities to develop an environmental conscience for children.