Description
Make learning about all the different farm animals fun and exciting with this lapbook! A total of 10 animals are featured throughout, allowing kids to color, play games, customize the lapbook and more. There are endless learning opportunities with this book, and the attention to detail makes it a great value.
Features
18 sheets in total
Fully customizable cover
10 pockets for farm animal cards
A large pocket for worksheets
A variety of single and multiplayer games
This is one of the most complete lapbooks for farm animals on the market today. Each pocket is perfect for storage of up to 10 cards. This allows for teachers and parents to create their own cards if they wish to add to the lapbook.
The big pocket in the middle features a large picture of all the animals, as well as their young. Children can learn about the differences between cats and kittens, dogs and puppies, etc.
Games are always a fun way for children to learn without even realizing it. A lot of kids will take the opportunity to play each game several times..
Some of the featured games include:
4 sudukus
4 labyrinths
maze
mom, dad and cub puzzles
search and trace
card games like "who's footprints" and "products"
It's important to test all the different games out at first with the child. After they are properly introduced, they can then make so decisions on the ones they like to play and the ones they do not like.
The
Farm
Animals in The Lapbook.
Farm animals are not only spotted on the farm, but they are some of the most common animals found in neighborhoods. Additional conversations can be sparked by these animals, allowing for kids to really learn about what makes the different and stand out from the rest.
Cat, Kitty

Dog, Puppy

Hen, Rooster, Chick

Goose, Gosling

Turkeys, Turkey chicks


Duck, Drake, Duckling

Cow, Bull, Calf

Sheep, Ram, lamb

Goat, Billy goat, Kid goat

Pig, Sow, Piglet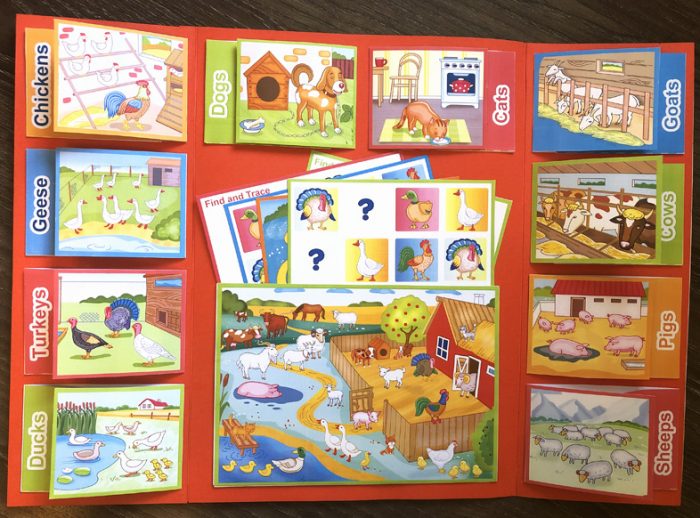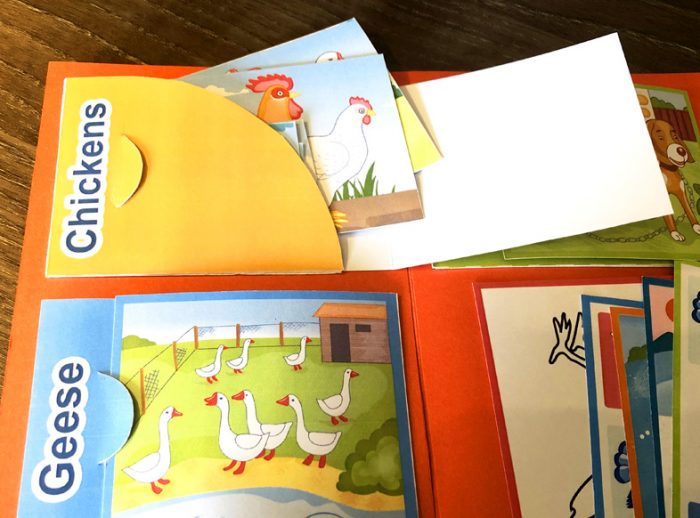 Flashcards Farm animals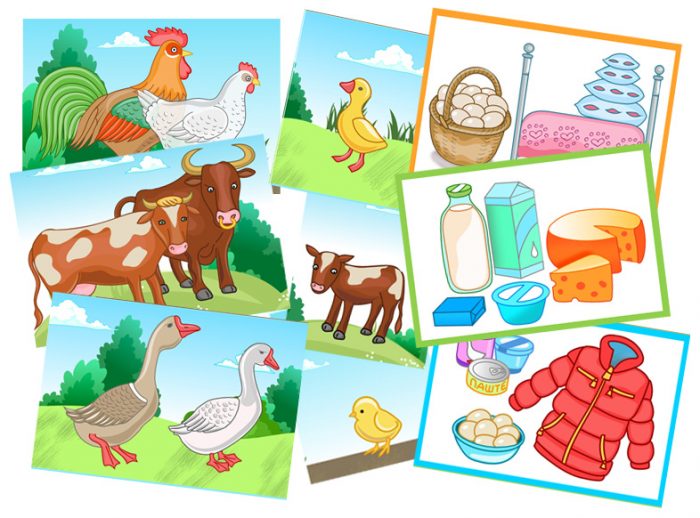 Worksheets