Description
Creating interesting an exciting content to help your kindergarten-aged children learn their math skills is a task that can be frustrating. Children in kindergarten, after all, tend to have shorter attention spans and it can be hard to grab their attention when trying to teach them about math.
But there is a new technique that allows for unique presentation of math lessons that are fun and will keep the kids enthralled and interested. Math Lapbooks are incredibly easy to use and allow you to customize them to fit the needs and interests of the children that you are trying to teach.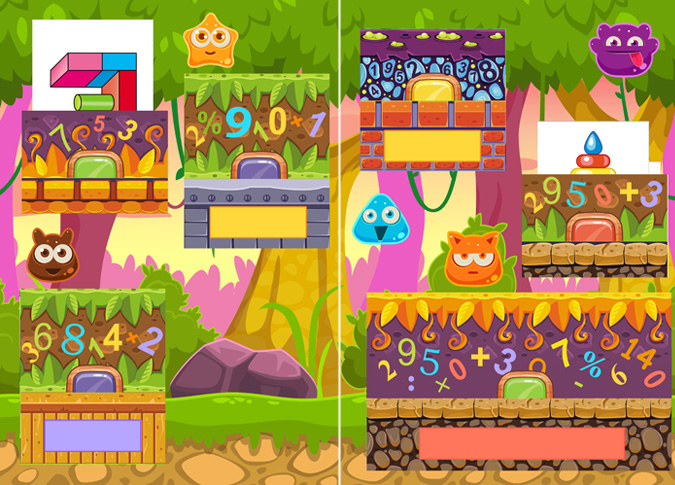 What is a Math Lapbook? It is a 15-page PDF that you can print out so that kids can hold it in their lap and solve the problems. It comes with a cover sheet (1 page), background (2 pages), has pockets on 3 pages (with 5 sheets), a task card template (1 page), instructions (1 page) as well as "Find the difference" Pictures and stickers for decorating (1 page), 2D-cube game with tasks (2 pages), "Determine volumetric shape" (1 page), "Identify the shape of the shadow (1 page), define the building by its frontal projection (1 sheet), and find the top of the pyramid (1 sheet).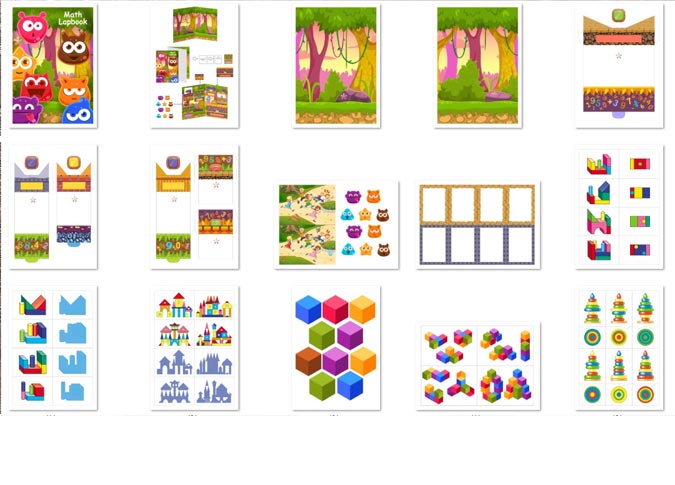 These activities are fun and unique, giving the kids a level of excitement that typically does not come with learning about math. You can even create your own tasks for the kids to partake in, constructing a math lapbook that is tailored to your kids specifically.
Kindergarten classes will be enthralled learning about math like never before and take pride in learning about their numbers with these fun activity books. Best of all, they'll have so much fun that they will be begging to learn more about their numbers and you can keep them interested with new and different math lapbooks.