Description
3d Butterfly Life Cycle Printables Craft – 2 sheets.
Sheets for Matching Insects to Their Duplicate – 2 sheets. Matching is an important skill for young students to learn. Each beetle and butterfly has a match upon the sheet that kids can find and identify.
Insect Adjective-Naming Game – 2 sheets. Adjectives are words that are used to describe a noun. This adjective-naming game features insects and has students looking at the insect and then picking an adjective that accurately describes it.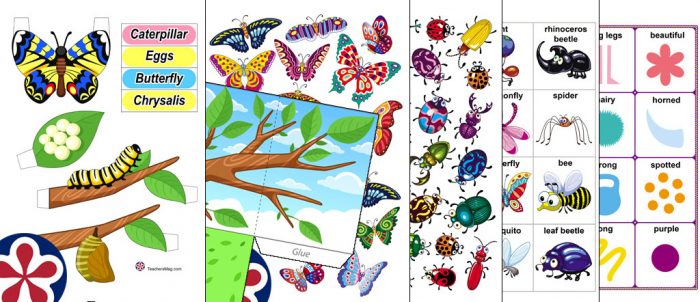 3 sheets

"Insects," and, "Not Insects," Sorting Activity – 2 sheets
This worksheet is a fantastic way for children to learn what makes up an insect and what critters are not insects!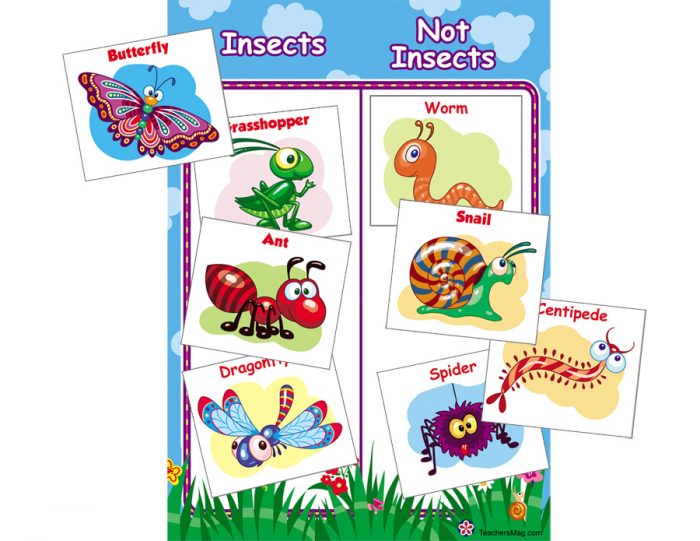 10 differences – 1
Bee and flower path – 1
Butterfly coloring – 1
Worksheets for Putting Plants in Budding Order – 2 sheets.  These worksheets are fantastic for learning how to put plants in budding order.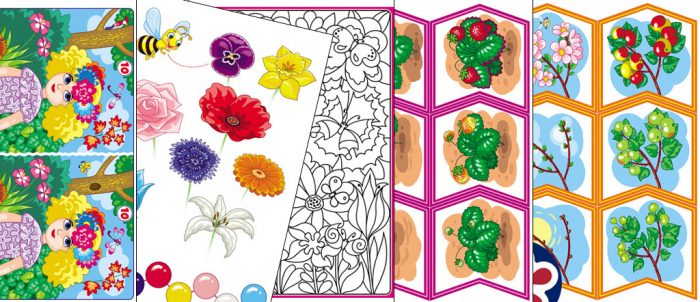 Spring-Themed Worksheets With Insects! – 7 sheets. These worksheets are themed for the season of Spring and incorporate insects into the subject matter as well! These can be printed out and done when you are talking about Springtime or learning all about insects.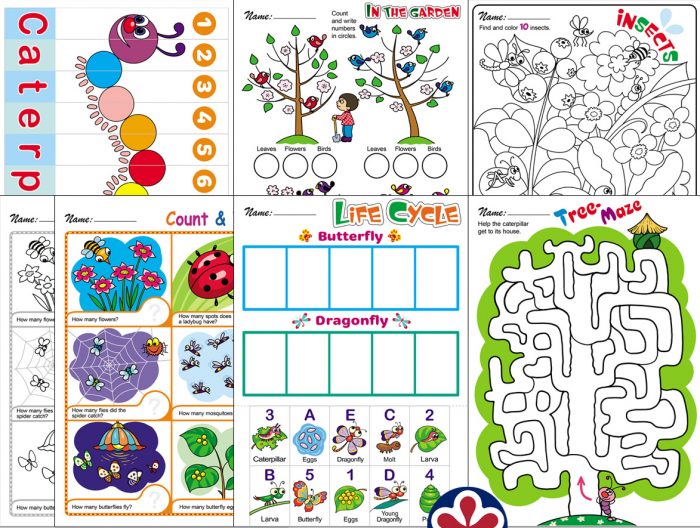 Spring-Themed Worksheets for Preschool – 6 sheets
These worksheets cover a variety of learning subjects, but are all themed for the wonderful season of Spring!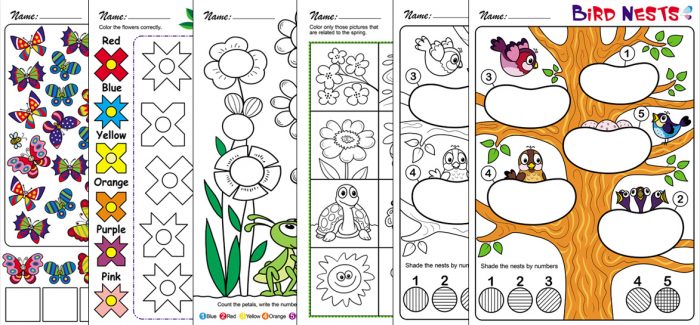 Butterfly and Spring Themed Worksheets for Kids – 5 sheets
These worksheets are all about Spring and a beautiful insect we often see once Spring arrives—Butterflies!

TOTAL  35 sheets