Description
2 PDF file / 36 sheets
Free Five Little Speckled Frogs Printable Counting Game
5 sheets: 2 pages A4 (+3 pages big size)
Five Little Speckled Frogs Printable Counting Game which preschool teachers have sung and enjoyed with students for countless years.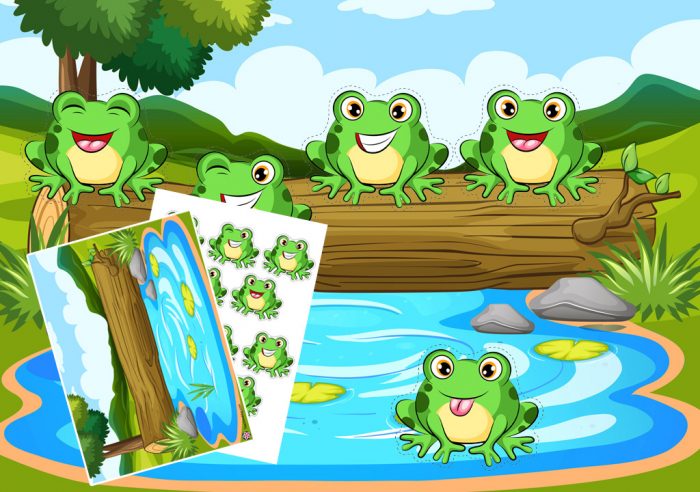 Frog Themed Worksheets
6 sheets
All of these fun and educational worksheets are themed for frogs. They can be done by young children learning about frogs and will assist them with skills such as counting and learning letters.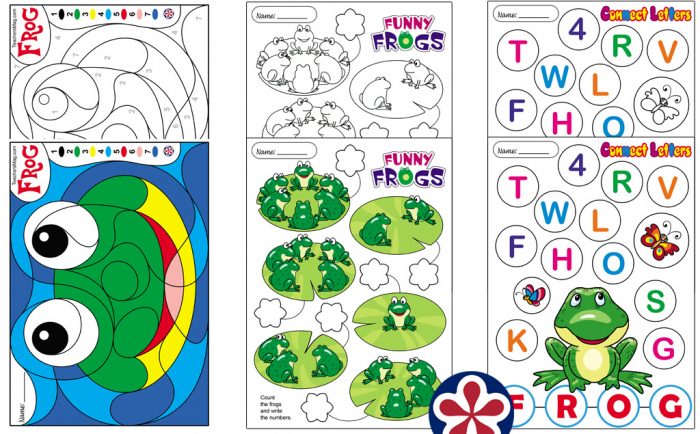 Frog Food and Frog Predator Worksheets
These worksheets are focused upon the kinds of food frogs eat and what sort of animals serve as predators for frogs as well. They are fantastic to do with young students who are learning about frogs as part of a unit on them specifically or amphibians in general.
2 sheets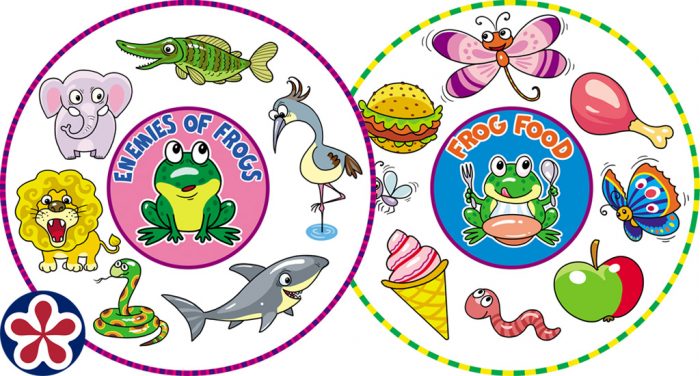 Worksheets and a Poster About the Frog Life Cycle
12 sheets
When doing a unit on amphibians and/or specifically frogs, the fascinating life cycle they have can be incorporated into a number of worksheets as well as being examined by a big poster that looks great hung-up in a class.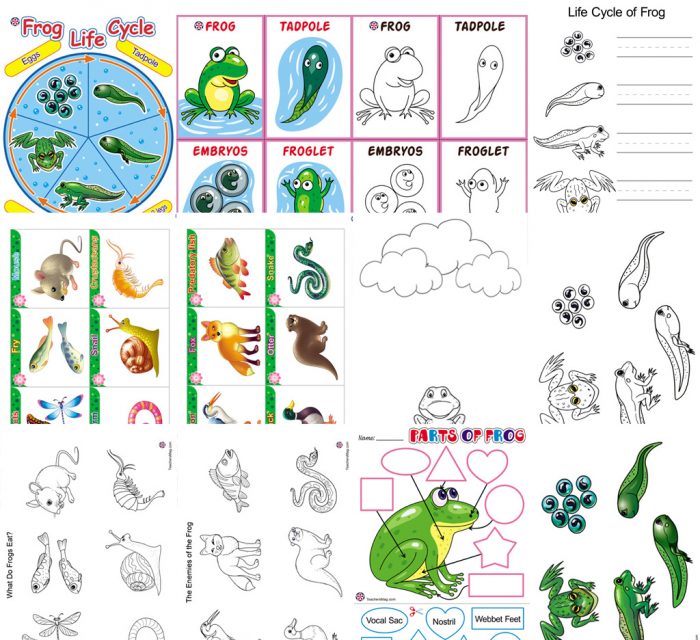 Frog Life Cycle Coloring Pages and Mini-Book
7 sheets
These coloring pages cover five different stages of the life cycle of a frog from when it is an egg all the way to an adult. There also is a mini-book (with directions) that can be assembled by young students which features the images in full-color.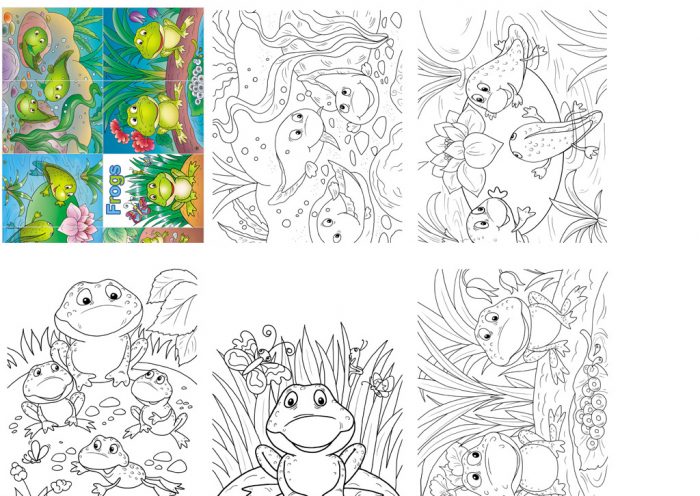 Frog Alphabet Matching
4 sheets
Cut out all the frogs with the letters of the alphabet on their belly, and put them in a sensory bin to create a pond. Next, place the sheet with the alphabet for tracing in front of your child. Encourage them to take one frog out of the pond at a time, match the letter on the belly of the frog with the corresponding letter on the sheet, and then trace it.