Description
These free printables feature assorted scenes in black-and-white with squares for spots where an item is missing that belongs in the picture. At the bottom of the sheet, there is an assortment of colorful images.
Locations Pictured
8 sheets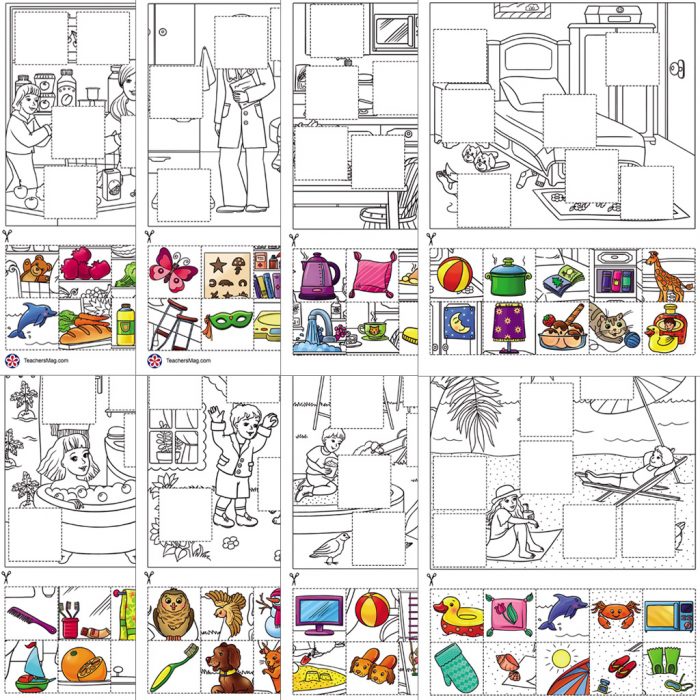 For this activity the following locations are pictured that need their images completed:
A shop
A doctor's office
A beach
The playground
A garden
A bathroom
A nursery
The kitchen
Students can examine each of these eight pictures, along with the images at the bottom they need to cut and paste into the correct part of the picture–while avoiding using the extra images.