Description
PDF 14 sheets
Learn the four stages of metamorphosis in a frog's life with the Frog Lapbook.
1. сover
2.background
3. pockets
Activities:
1. blank cards for vocabulary
2. frog life cycle
3. diet
4. predators
5. frogs facts
6. mini book frog life cycle
7. body parts of frog worksheets
Text on frogs facts flashcards:
The frog catches insects by shooting their sticky tongue at them.
Instead of drinking water, frogs absorb it through their skin. A frog uses their nostril and skin to breathe.
In the winter, a frog is looking for a secluded area that stays warm enough to hibernate. They find deep cracks or crevices in trees and rocks and wait it out.
Only male frogs croak. They are in constant competition to be louder than the others.. Some are able to amplify their sound by inflating the dermal pouch.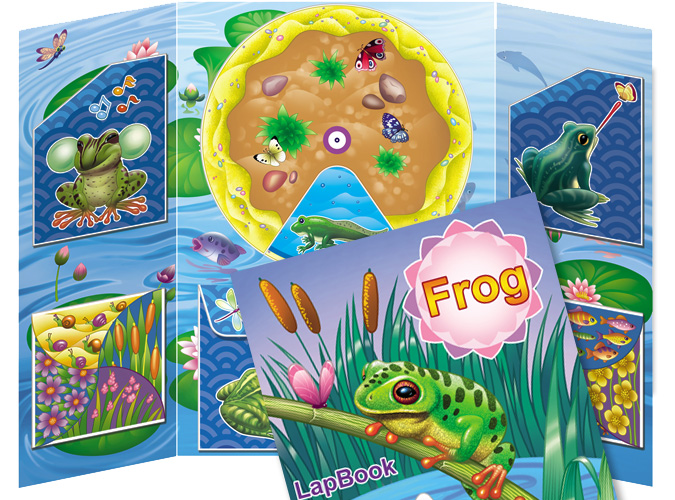 Take advantage of our printables for classes with children.