Description of the Farm Themed Worksheets and Activities PDF
Template Farm Animals for Feeding
3 sheets
Once printed, laminate the farm animals and cut them out, including the mouth. Next, stick each animal to a cup using tape or glue. Use the circle and a rotating paperclip arrow in the center of the circle to select which animal to feed. And use a dice with numbers 1 to 3 to determine the amount of scoops required for the animal. Color and black and white version.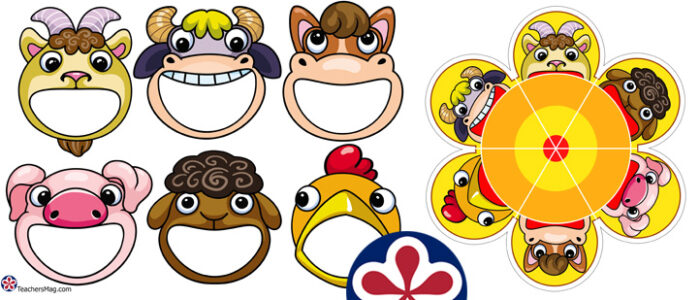 Farm-Themed Counting Up to 5
3 sheets
These cards are fantastic for counting and matching the correct number and kind of animal in the spots designated for numerals and animal titles.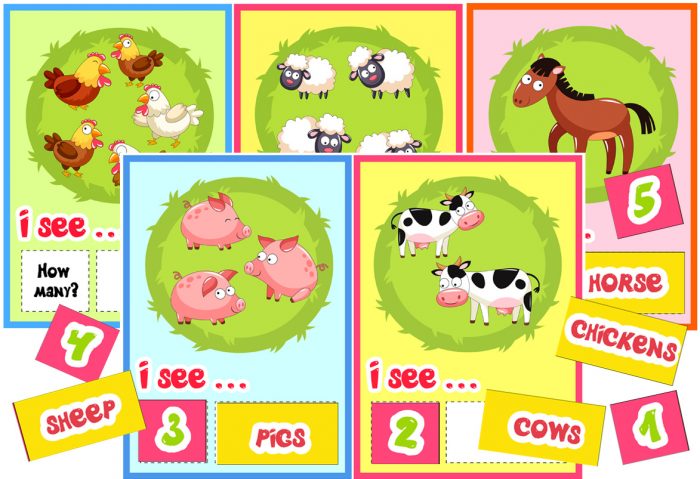 "Who Eats What on the Farm?" Puzzle Matching Activity
2 sheets
This puzzle features a farm animal theme and is focused on matching the animal to what it normally eats. This puzzle asks, "Who eats what?" and has children identify it appropriately.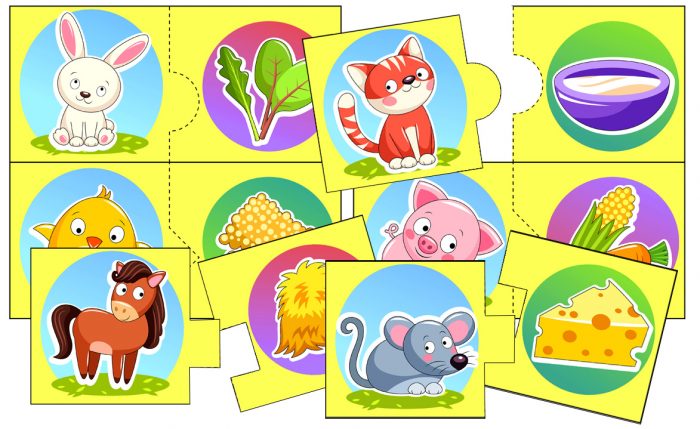 3D Paper Farm Fun!
5 sheets
This is a great farm-themed paper toy that you can make as a DIY paper craft kit and then enjoy playing with! It is great if you need a printable farm-themed craft and is great for young ones to play with!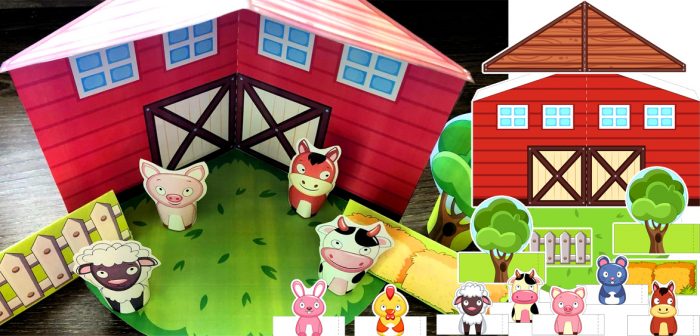 Baby Chicks Craft Template
2 sheets
This baby chicks craft template is fantastic for use in your preschool class! There is both a color and black-and-white version so that if you want to have your students color the baby chick they can do so as well!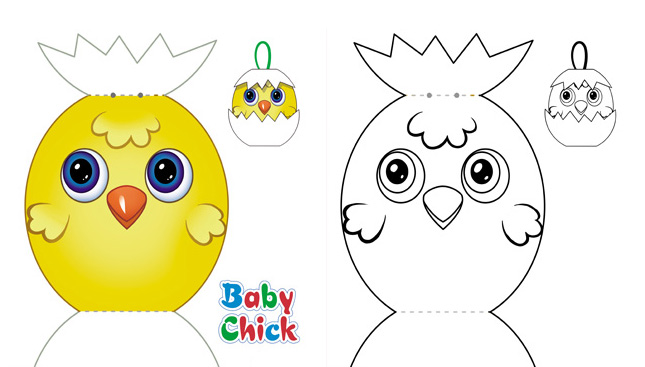 Chicken-Themed Posters for Display in the Classroom
4 sheets 
These for chicken-themed posters are fantastic for using in your classroom to discuss the fascinating creatures that are chickens!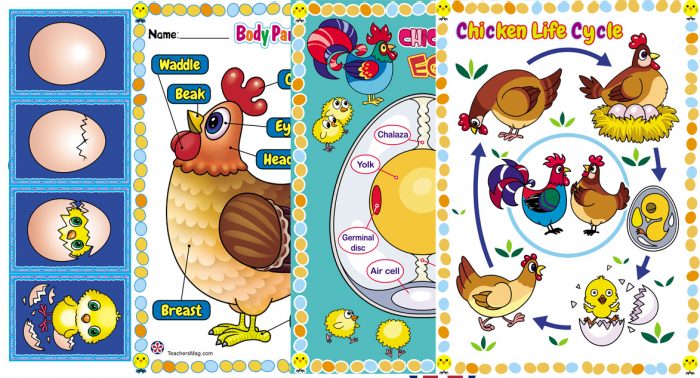 Chick-Themed Worksheets
7 sheets 
These worksheets all involve baby chickens AKA chicks to some degree! They are great to use with young students (preschool or Kindergarten) as part of a unit about chickens, farm animals, or just to do something different and fun!

Farm Pig Color Matching Activity
5 sheets
Three have the six different colors and two have the pigs and windmills that need to be cut-out and then matched onto the correct space with the listed color (e.g. the pigs and windmill that are red go on the red space).

Total: 31 sheets
🚜🐷 Get Ready for a Barnyard Adventure: Farm Themed Worksheets and Activities! 🌾🌟
Step into the world of rolling fields, adorable farm animals, and the delightful charm of rural life with our Farm Themed Worksheets and Activities. This downloadable PDF is an educational treasure trove designed to engage and entertain your young learners as they explore the wonders of the farmyard.
Why Choose Our Farm-Themed Worksheets and Activities? 🌽🎨
🌱 Farmyard Marvels: Let your little ones embark on a farm adventure, where they'll be introduced to the lovable creatures that call the barnyard home. From chubby little piglets to fluffy baby chicks, there's no shortage of excitement!
🐥 Feathered Friends: Get to know the chirpy residents of the coop with chick-themed worksheets and chicken-themed posters. These feathered friends will capture your children's hearts and ignite their curiosity about farm life.
🎨 Creative Expression: Our printables provide an artistic outlet where kids can color, cut, and paste to create their own farm scenes. Encourage their imagination to run wild as they design their very own barnyard.
🎯 Learning Through Play: Engage children in a range of activities that reinforce fundamental concepts, from counting to problem-solving. Learning is seamlessly blended with play, making it an enjoyable experience for all.
🐔 Cluck-Tastic Fun: Did you know that chickens are one of the closest living relatives to the T-Rex? It's a fun and fascinating fact that ties the dinosaurs of the past to the friendly farm chickens of today!
🚜 Down on the Farm: Farm life has always been an essential part of human history. It provides us with food, materials, and a connection to the land that's vital to our survival.
🌾🖍 Rooted in Fun and Learning: Our Farm Themed Worksheets and Activities are the perfect way to introduce your little ones to the enchanting world of farming. As they explore the barnyard, they'll cultivate not only their knowledge but also a deep appreciation for the farm life. 🚜🌽📚
Let the adventure begin, and let your kids dive into the delightful realm of the farm with Farm Themed Worksheets and Activities. 🐷🐥🌾