Description
Fall-Themed Worksheets and Activities
Mushroom Counting Puzzle Cards (1-10)
Fall I-Spy worksheet and Fall Pattern worksheets
Autumn-Themed Worksheets for Matching and Organizing
Fall Leaves Worksheets
Fall Leaves Letter for Matching Activity game
Fall  Worksheets
Mushroom Counting Puzzle Cards (1-10)
2 sheets
This lovely set of cards will be a perfect addition to your math area or math shelves. There are a total of 1-10 mushrooms for the lowest and highest number of these mushroom counting cards, as well as all the numbers in between.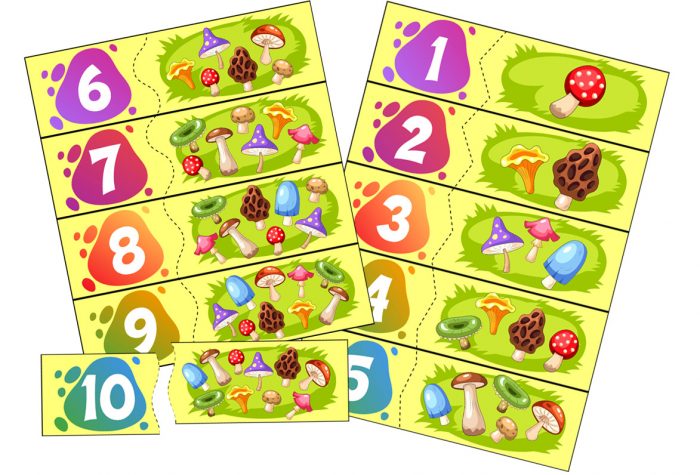 Fall I-Spy worksheet and Fall Pattern worksheets
4 sheets
This Autumn-themed I-Spy Printable and Counting Game has children count-up how many leaves, acorns, and other Fall-themed items they can spy with their eyes and tally-up.
These worksheets present children with a pattern and then on the other sheet with the pieces they need to find the images that best continue the patterns–which they then can cut and paste where they belong.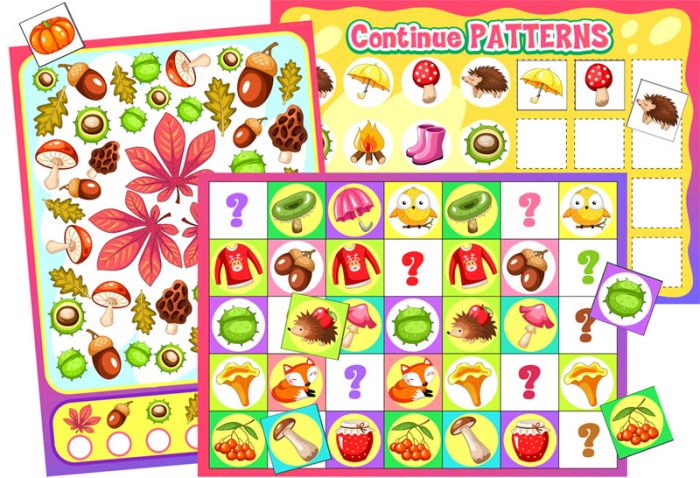 Autumn-Themed Worksheets for Matching and Organizing
5 sheets
These worksheets task students with taking the objects on the sheet they cut-out and then matching items from long to short on one sheet and big to small on another. Also this is worksheet, there are a number of leaves that need to be cut out and then matched with their shadows.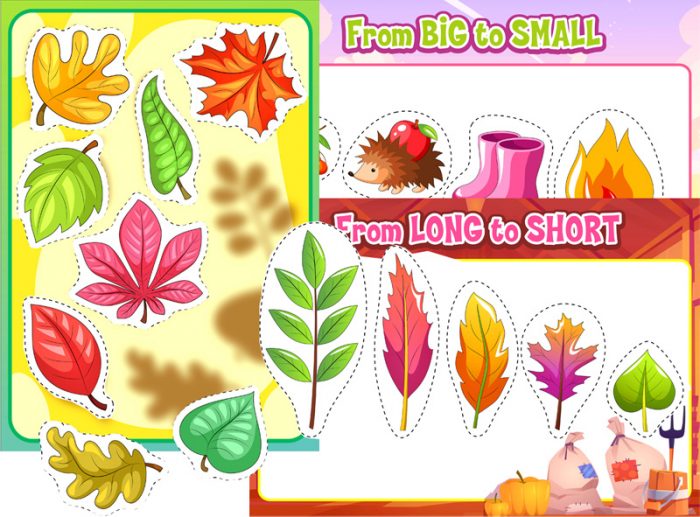 Fall Leaves Worksheets
5 sheets
These printable worksheets for preschool and kindergarten students incorporate Autumn leaves into a number of great educational lessons!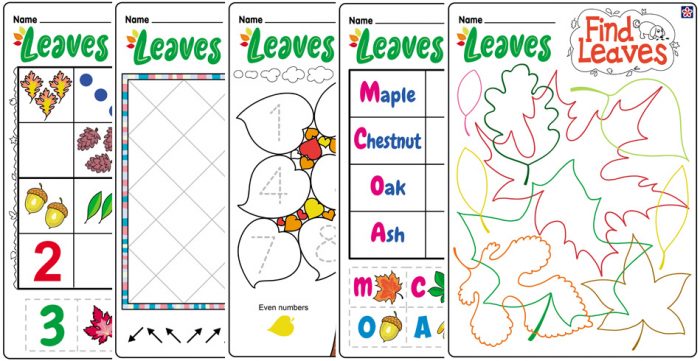 Fall Leaves Letter for Matching Activity game
3 sheets
Print-out the leaves with the letters and cut them out.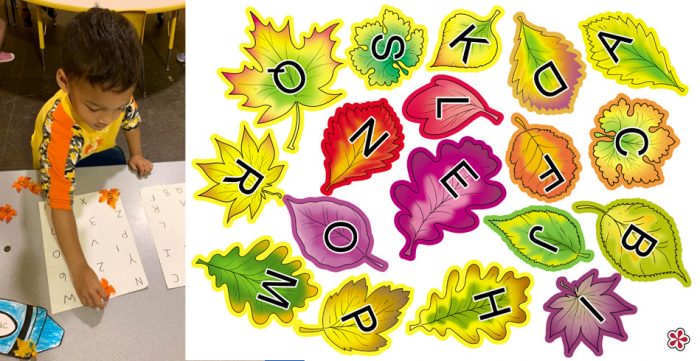 Fall Worksheets
20 sheets
This collection of printable fall worksheets are great fun for kids.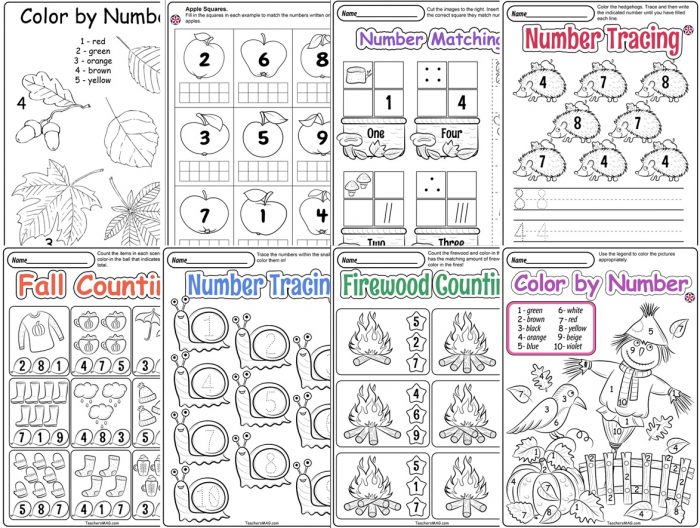 Total 39 sheets