Description
These printable worksheets and activities are great for using with your preschool!
Ant Counting and Matching Activity
3 sheets
This activity features cards that show a certain number of ants on one card. This card then needs to be matched to the numeral indicating how many ants are pictured. This is a great activity for young children learning to count!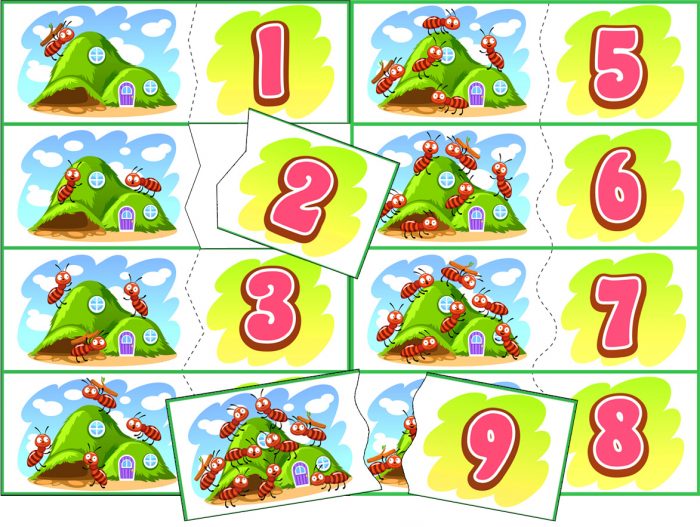 Printable Ant Hill Shape Matching Activity
2 sheets
This printable consists of two sheets. One is the anthill itself and the other printable has the shapes that make up the rooms which are used by ants in a number of ways, as discussed above. Children can cut and paste the shapes/rooms so that they go where they belong upon the anthill.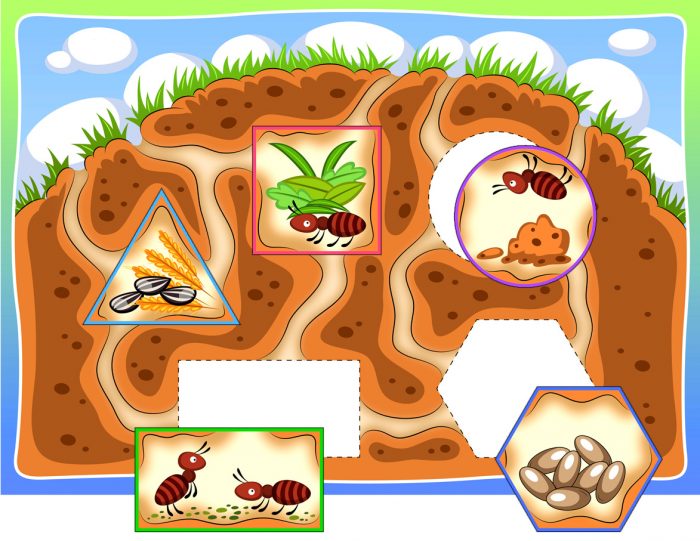 Colorful Ant Matching Printable Activity
5 sheets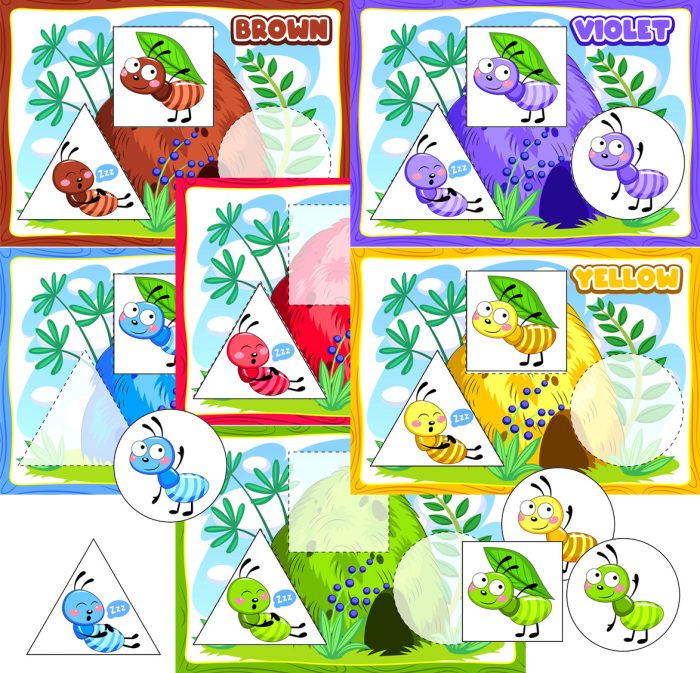 Ant Life Cycle DIY Book
3 sheets
This DIY miniature book is great fun! The first page has your children cutting and pasting various stages of the life cycle of an ant. The second page discusses the various body parts of ants!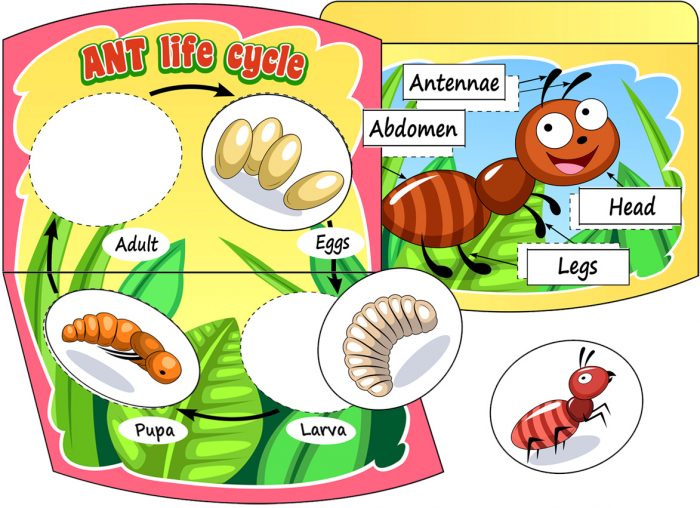 Ant-Themed Worksheets and Posters
12 sheets
This includes a black and white version that you can color for fun!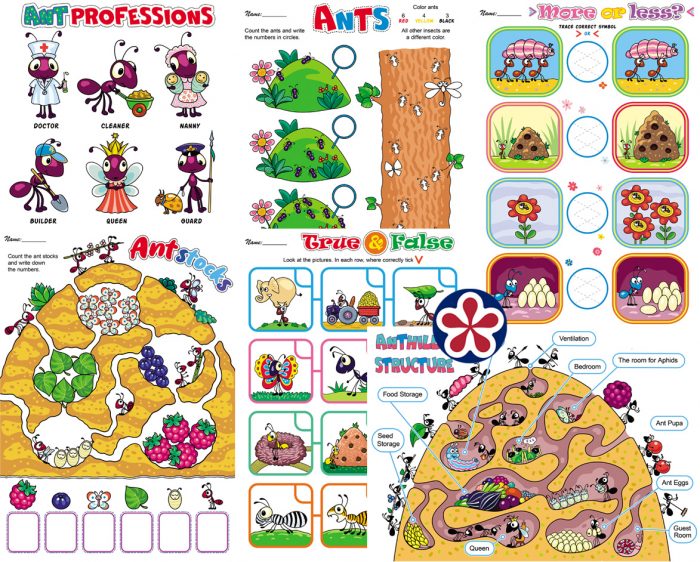 Total: 25 sheets