Description
These worksheets and activities are all themed for the kinds of animals and sights you would find on the African continent!
African-Themed Worksheets for Preschool
5 sheets
These worksheets work wonderfully for a unit discussing Africa or the kinds of interesting things found there.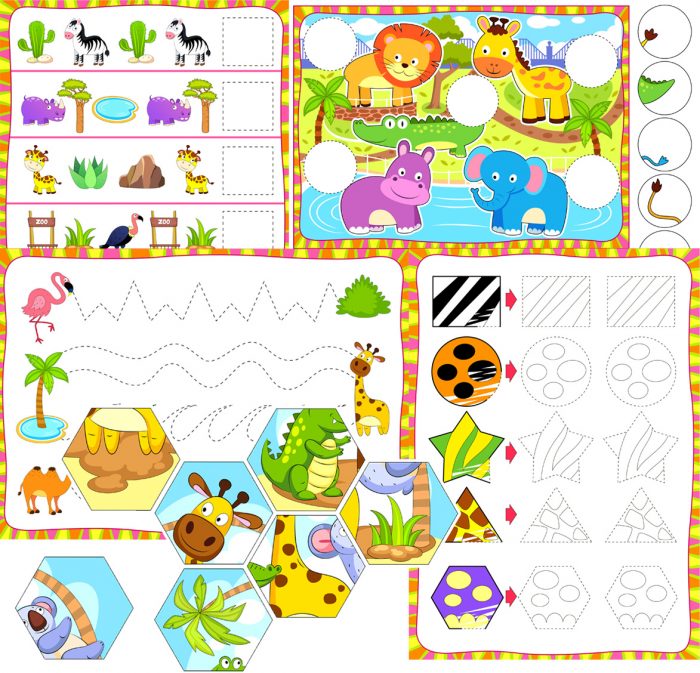 African Zoo Themed Color Matching Activity
3 sheets
This matching activity is perfect for when kids are learning about colors! It can be incorporated into a unit discussing zoo animals, the kind of animals found in Africa, or just utilized for fun when discussing different colors in your classroom or home!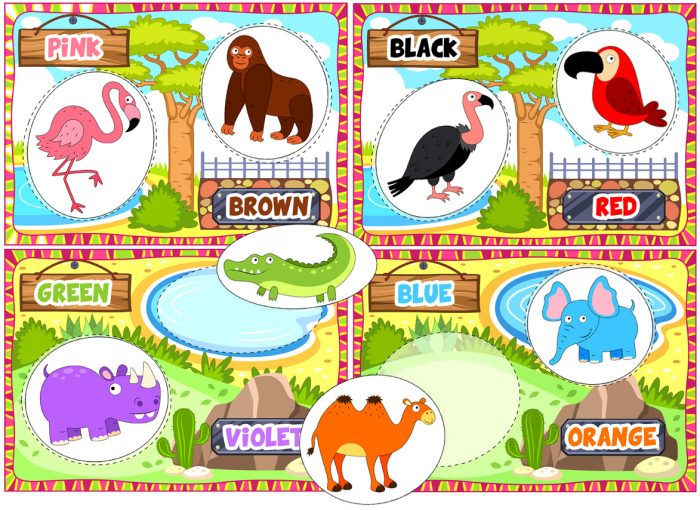 Zoo-Themed Animal Shape Matching Activity
4 sheets
This zoo-themed animal shape-matching activity is a fantastic way for young children to learn about shapes plus the wide range of animals that exist.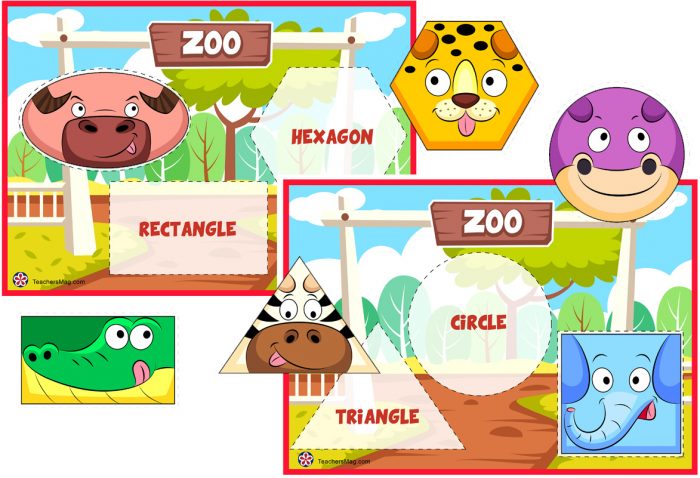 Monkey and Banana Number Matching Card Activity
3 sheets
This matching activity is great for children who are learning how to count! Each card set features a monkey with a number that needs to be matched to the other card which has the correct number of bananas as the numeral which is shown!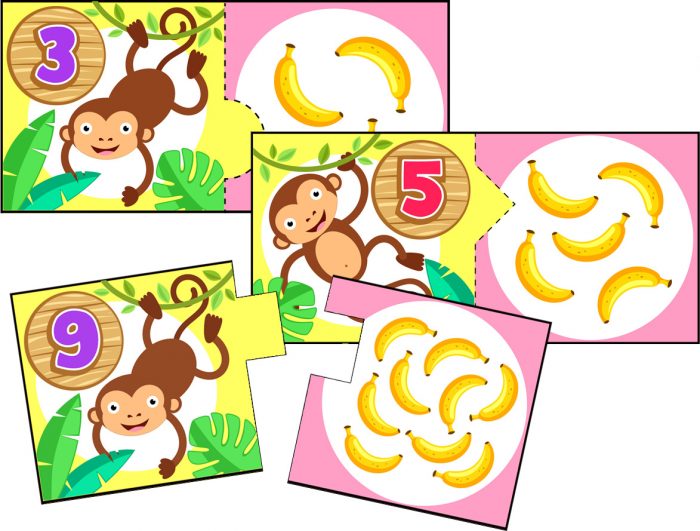 African Animals Worksheets
10 sheets
There worksheet are all about animals found in Africa! Incorporating these worksheets into a unit discussing Africa or animals is a great way to help children learn about the continent and the animals that live within it.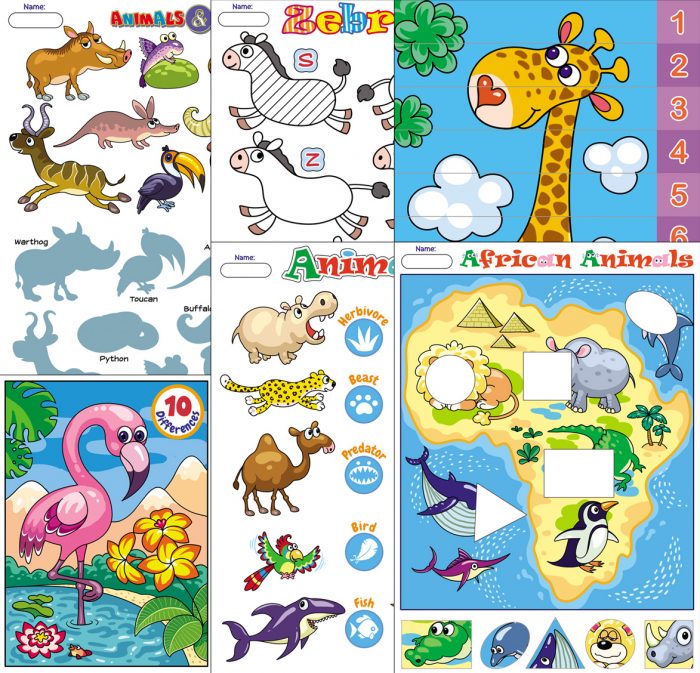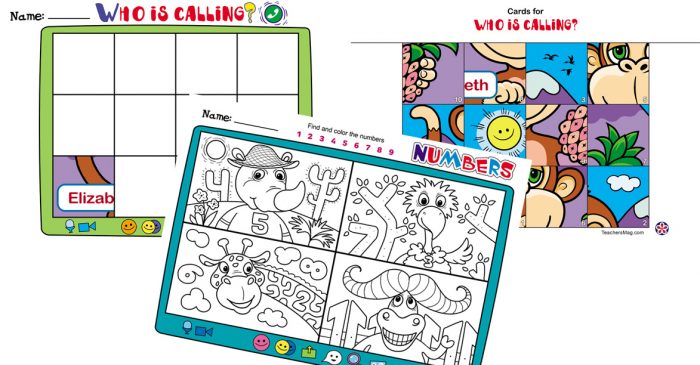 Paper craft Template: Elephants and Love Birds
5 sheets
This paper craft is great fun and has students make colorful versions of one very large animal–elephants and one that is much smaller and flies–lovebirds.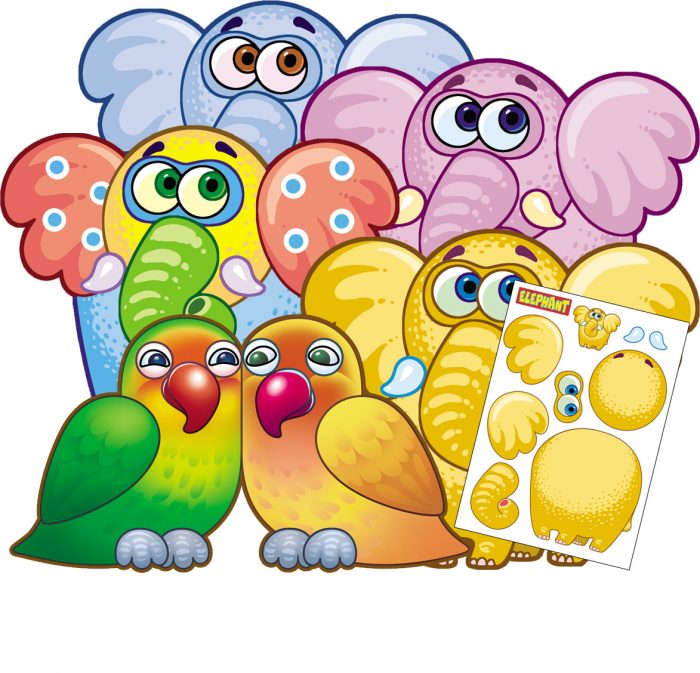 Total: 30 sheets