Description
Ocean-Themed Fish Pattern Worksheets
3 sheets
To do this worksheet, children need to identify an ocean-themed pattern and then cut and paste the necessary images to continue and finish the patterns.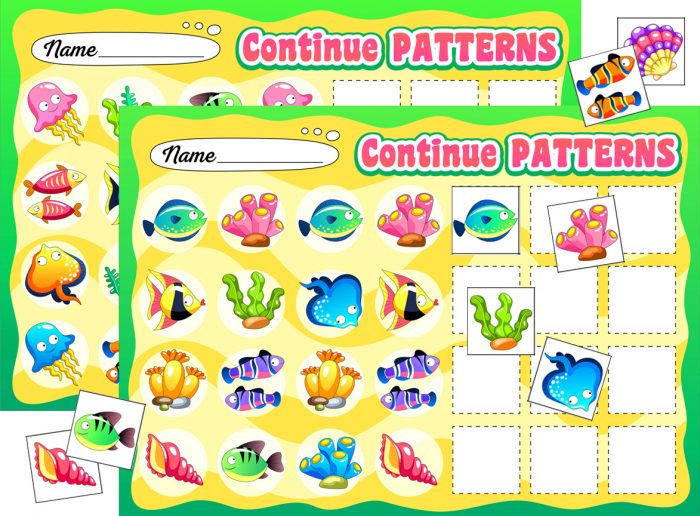 Fish Shape Matching Worksheet
2 sheets
Shape worksheets are a fantastic way to help your child gain an understanding of different shapes they may already know and learn about those they are unfamiliar with.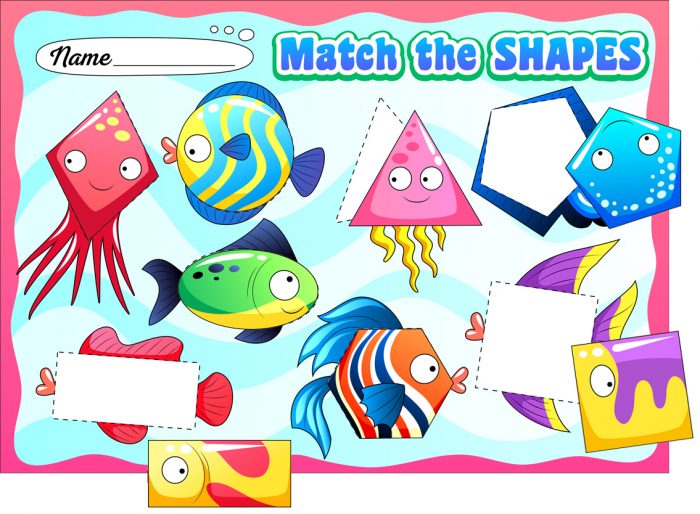 Preschool Fish-Themed Math Activities
3 sheets
These math activities are both themed for fish and are a stellar way to work on counting-skills with preschoolers as part of a unit on Ocean life, fish, or just for some fun activities!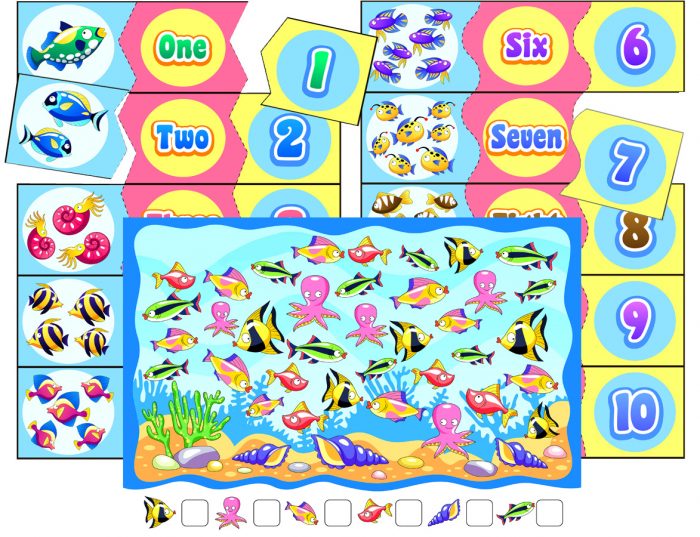 Ocean Color Bingo
9 sheets
This version of Bingo uses ocean creatures of different colors instead of letters and numbers. It is a great way to play Bingo with children who maybe do not yet know how to count or spell very well.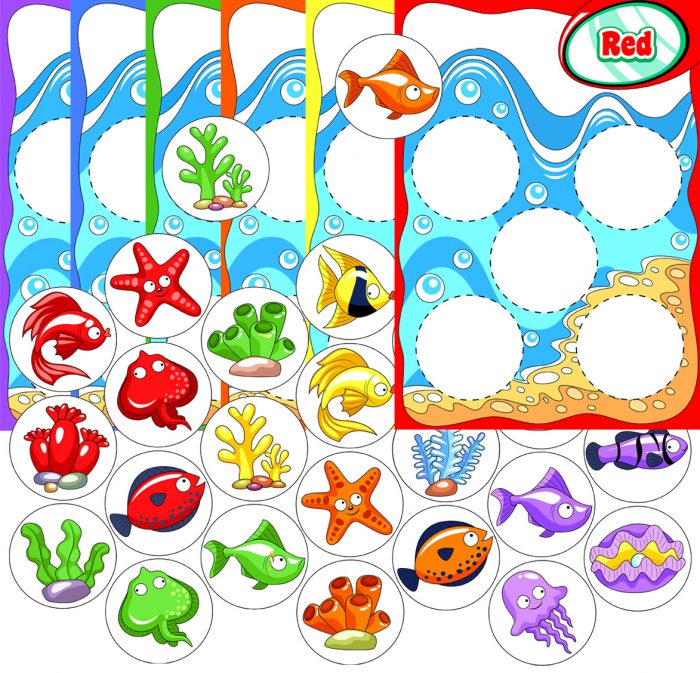 Worksheets with Fish
6 sheets
These worksheets all feature fish with their activities. These worksheets are great to use for a unit on water, the ocean, or fish in general!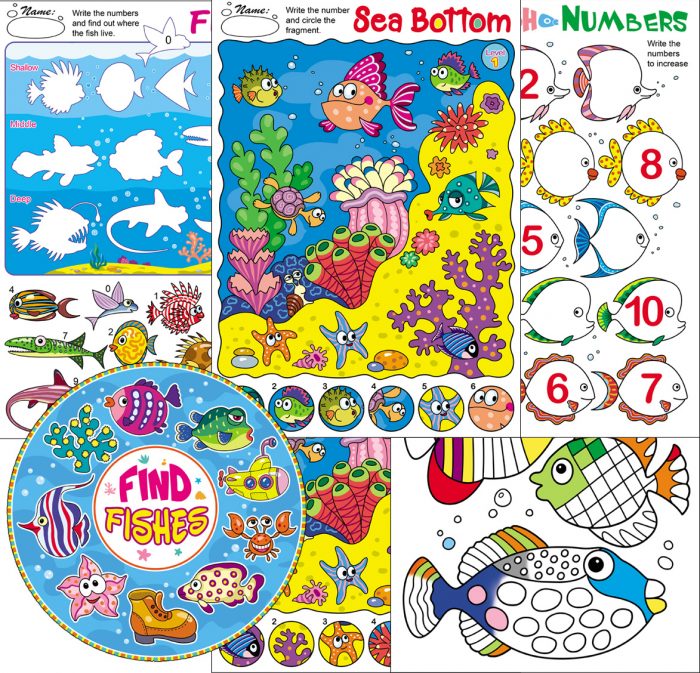 Matching Fish With Other Items Activity
2 sheets
This activity has children match fish to other objects that are similar in appearance, name, or theme. For example, a clownfish would match with a clown! In addition, there are shape halves on each match to assist children in making sure they have matched the correct fish to the right image.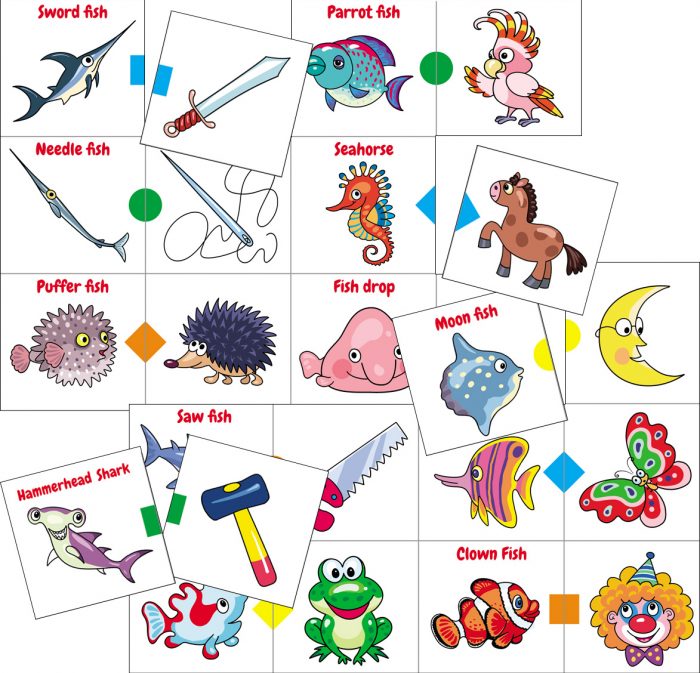 Water Animals Matching Activity
This activity involves matching a sheet with a bunch of small squares that can be cut-up on top of eight different large images split-up over two sheets (four images on each sheet).
7 sheets:
Shark, whale, octopus, fish, dolphin, turtle + freshwater: frog and pike
+ three posters (A4)
+ card envelope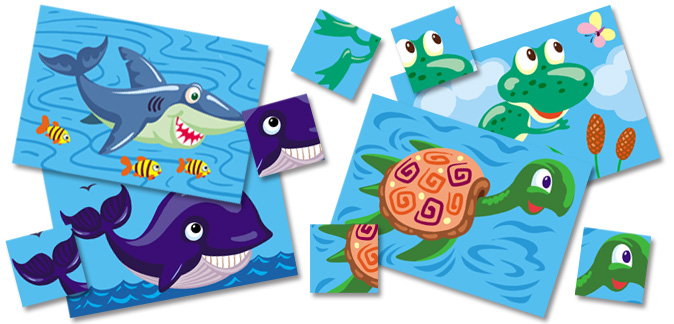 Total: 32 sheets