Description of the Fall Halloween Printables and Worksheets PDF
Fall Leaf Wreath Using Paper leaves
Halloween Printable Activities with Stickers
Leaf Man Printable Craft for Kids
Halloween Worksheets
Fall Worksheets
Fall Leaf Wreath Using Paper leaves
5 sheets
You can create this beautiful and easy-to-make fall leaf wreath using paper leaves. The spooky elements make it the perfect decoration for Halloween!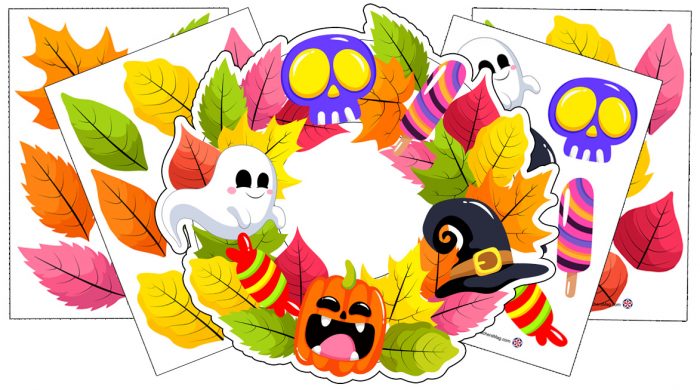 Halloween Printable Activities with Stickers
5 sheets
There are two interesting Halloween activities for kindergarten students. These activities help train fine motor skills and cutting skills (if you have the children themselves cut the stickers).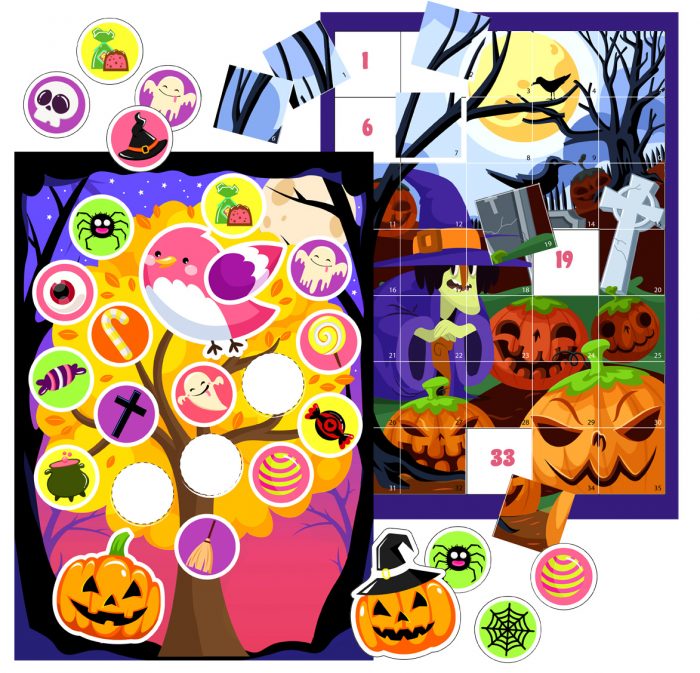 Leaf Man Printable Craft for Kids
4 sheets
This is a fun and original craft for children to do in the Fall. They take various leaves and things you see doing the Fall and combine them to make Leaf Man!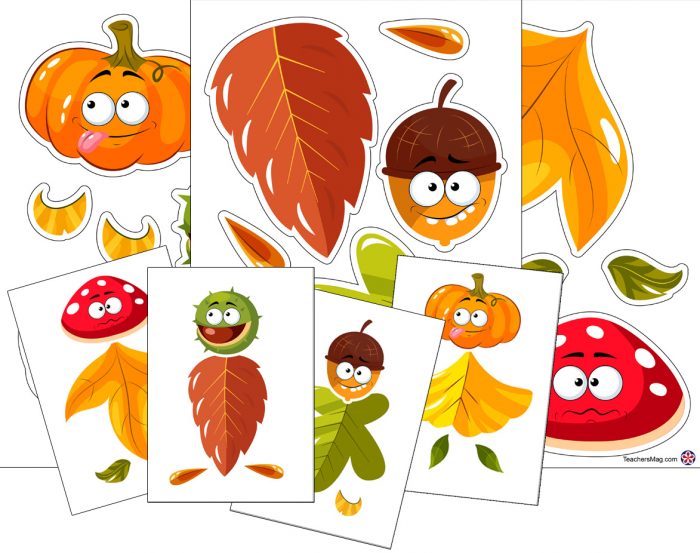 Halloween Worksheets
7 sheets
These Halloween worksheets will be great fun for any Kindergarten students who do them! They fit the holiday theme perfectly.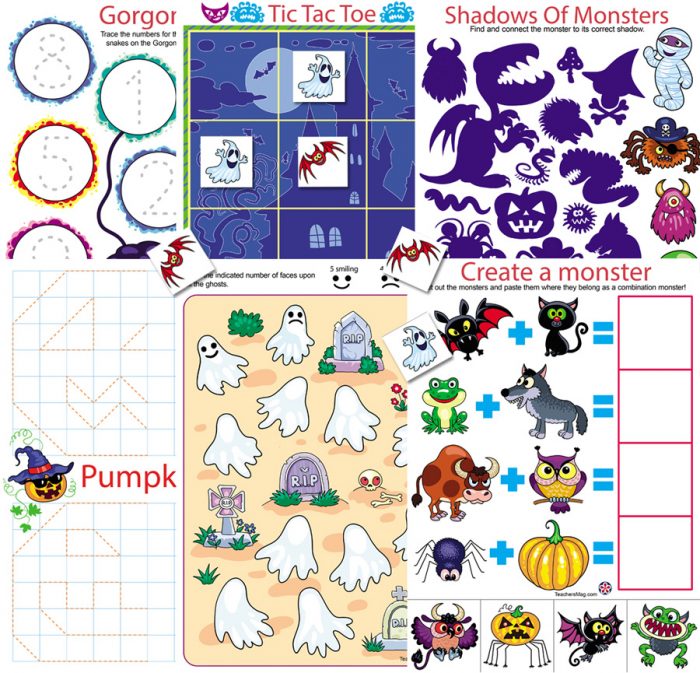 Fall Worksheets
12 sheets
These original and unusual worksheets are perfect to use with preschool children! Done by a professional children's illustrator these are fantastic to use in the classroom or home education, and are stellar for this Fall!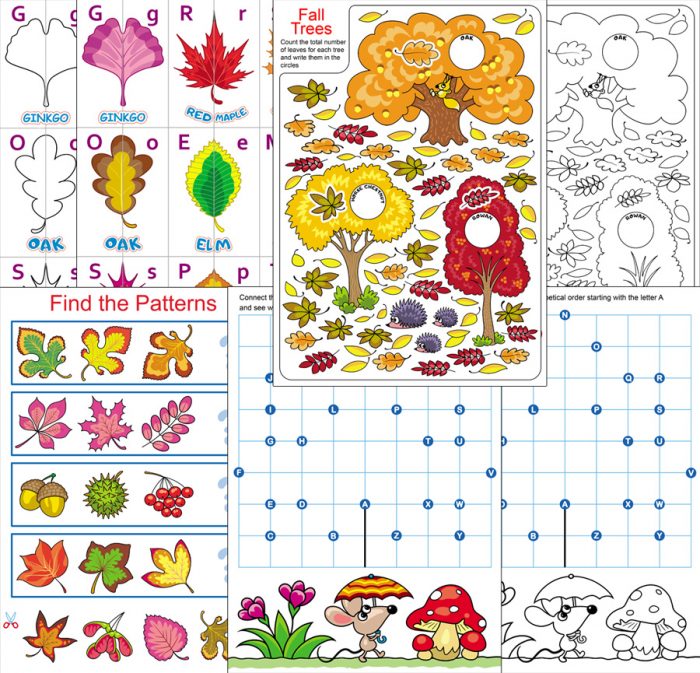 Total 33 sheets
🎃🍂 Embrace the Magic of Fall and Halloween with Our Printables and Worksheets! 🍁👻
Prepare to dive into the enchanting season of fall and the spook-tacular celebration of Halloween with our "Fall Halloween Printables and Worksheets." Whether you're an enthusiastic preschool teacher or a parent eager to infuse your child's learning with the whimsy of autumn and the thrill of Halloween, you've stumbled upon an educational treasure trove that'll transform the season into a fun-filled adventure.
Why Choose Our Fall Halloween Printables and Worksheets? 📚🍁
🍂 Leafy Wonders: Our product is a gateway to the mesmerizing world of fall foliage. "Fall Leaf Wreath Using Paper Leaves" invites kids to craft their own autumn wreaths, connecting them with the beauty of changing leaves.
🎃 Halloween Havoc: Dive into the enchanting world of Halloween with "Halloween Printable Activities with Stickers." Let your child's creativity run wild with spooky stickers, creating eerie scenes and exploring the Halloween spirit.
🧙 Leafy Adventures: Fall comes alive with "Leaf Man Printable Craft for Kids." This activity allows children to craft their own Leaf Man, inspired by the beloved children's book by Lois Ehlert, merging art with literature.
📚 Educational Fun: Our "Halloween Worksheets" offer an opportunity to celebrate the season while integrating learning into the festivities, whether it's practicing math, reading, or unleashing creativity.
🎃 Fascinating Fall and Halloween Insights:
🦇 Jack-O'-Lantern Origins: The tradition of carving pumpkins into jack-o'-lanterns originated from an Irish myth about a man named Stingy Jack. It's a quirky and eerie Halloween tradition that has captivated generations.
🍁 The Magic of Leaves: Fall is a time of transformation, and leaves are the stars of the show. They change color as the days grow shorter and the weather turns colder, creating the breathtaking fall foliage.
🍂 Educational Enchantment: Our resources are more than just worksheets; they're a pathway to understanding the charm of fall and the thrill of Halloween, sparking creativity and a love for the season's wonders. 🌟🍁🎃