Description
Animals Cards, Puzzles and Coloring Pages
Wild Animals Cut and Paste Puzzles
6 sheets
These puzzles of wild animals can be cut and pasted by preschoolers as a fun puzzle!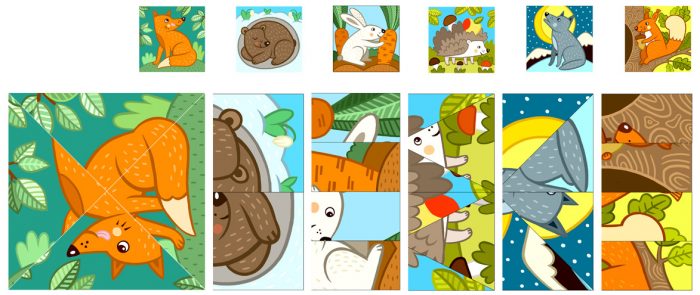 Farm Animals Cut and Paste Puzzles
6 sheets
These puzzles can be cut-up and then pasted together to make the indicated image of the farm animal.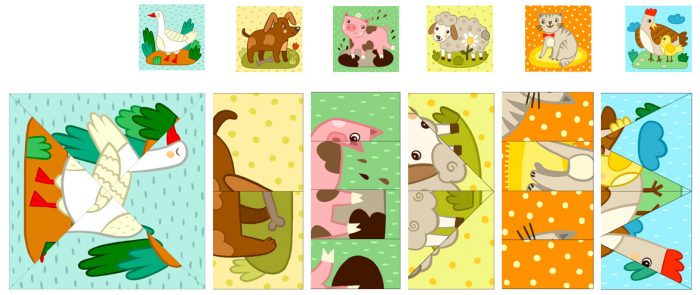 Coloring Pages with Examples
12 sheets
These coloring pages for toddlers allow them to learn about animals and have fun coloring! There are examples too of how to do the worksheets. Kids will love coloring these in!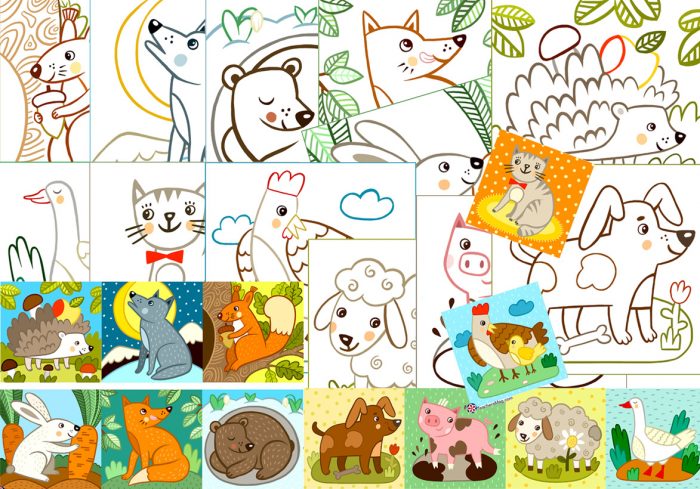 Cards with color pictures of animals
2 sheets / 12 cards
The cards can be used for games.
Game examples
You could ask, "What animal doesn't belong?" and present three forest animals and one domestic pet.
Another game could be where you ask, "Which card is gone?" as a memory game. You can show 6 cards with animals, then hide one and ask the child to remember which card is missing.
You could also play a general game of, "Memory," if you print two copies of the cards, having children match two as they flip cards over.
+ 12 full-size animal pictures
Total: 38 sheets