Description
1 PDF/  28 sheets
Apple Color Bingo Game
This bingo game is all about apples and their colors! Children need to fill their sheets with the different parts of their apple colors whenever that color is called. Once they have it filled, they can yell, "Bingo!"
5 sheets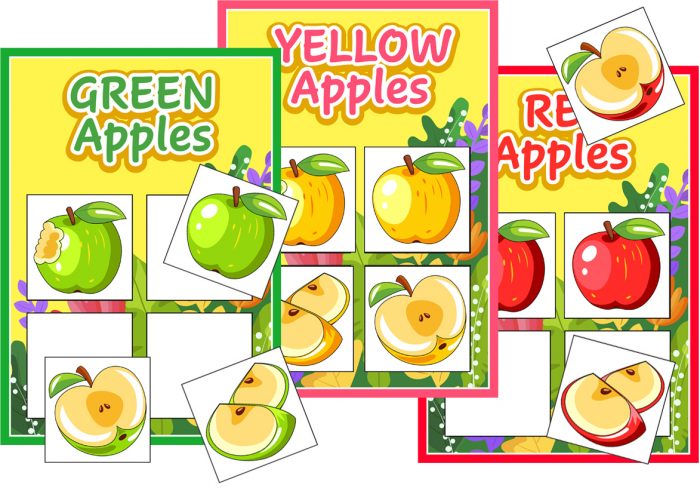 Apple Activities Printable Worksheets
I Spy Apples.
Count how many there are of each kind of apple and write it at the bottom!
Apple pattern.
Print two 2 copies of this sheet and then cut the second sheet into cards. Cut the other sheet up too and then have your child continue any patterns you make with the correct apples.
Apple Sudoku
This worksheet has two sheets for the sudoku puzzles and a third sheet where you cut the pieces shown into cards that you place where they belong on the sudoku boards to make sure nothing repeats–as Sudoku is played.
5 sheets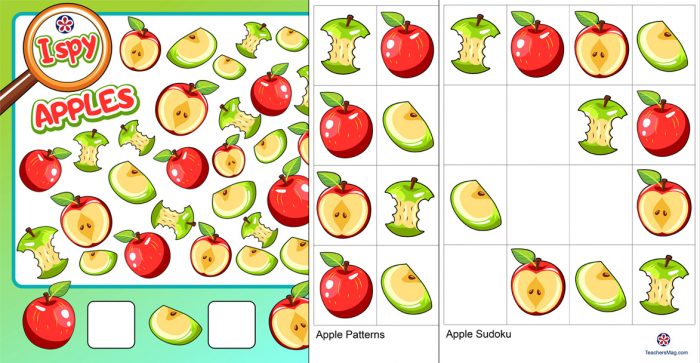 Counting Numbers With Apple Themed Math Mats
These apple-themed math mats are a hands-on way to help kids recognize different ways to represent numbers.
10 sheets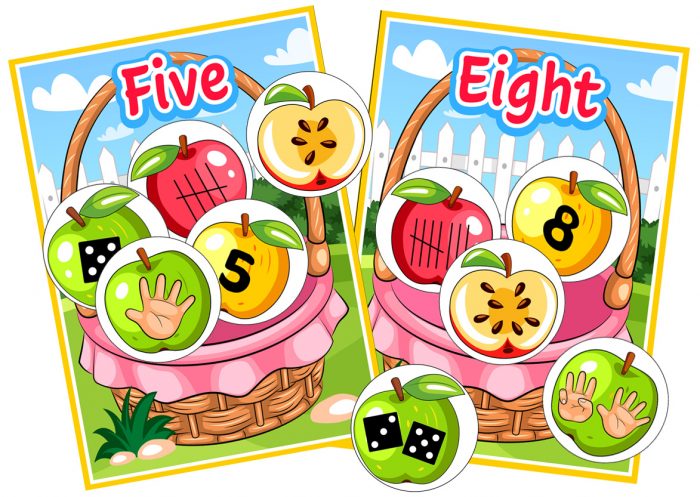 Apple Emotion Sorting Mat
Feelings such as sick, angry, surprised, happy, hurt, and sad are all represented. Children can see these emotions on each apple and then match it to the words describing that emotion on the apple tree.
2 sheets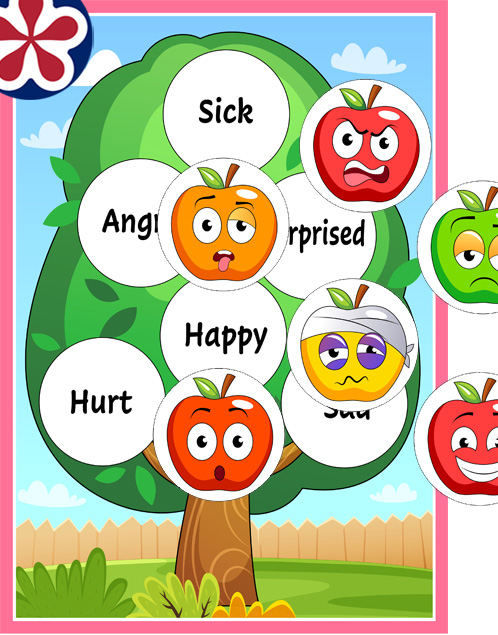 Sudoku-Themed Logic Puzzles for Preschoolers
For the first and second printable sheet, you need to color-in the apples or butterflies the correct color so that everything only appears in its region once, just like a regular game of Sudoku. The other printables are for making your own puzzles!
6 sheets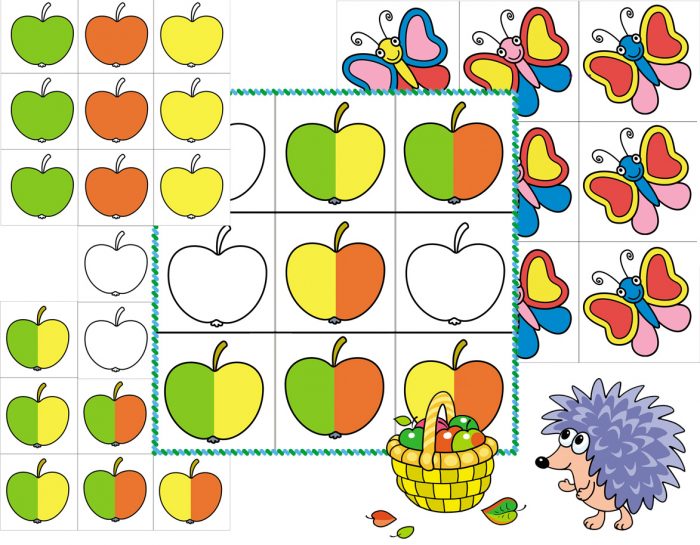 Total: 28 sheets