Description of the Apple Worksheets Preschool PDF
1 PDF file / 33 sheets
DIY Book About the Parts of an Apple
Apples Preschool Theme Worksheets
Apple Tree Counting Game
Apple Tree. Apple Life Cycle Coloring Pages
Johnny Appleseed Worksheet
DIY Book About the Parts of an Apple
This Do-it-yourself book for preschoolers is all about learning the parts of an apple. By assembling this fun book children can learn about the flesh, seeds, skin, and core.
4 sheets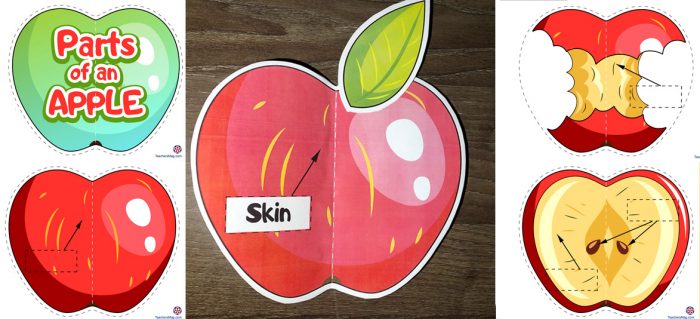 Apples Preschool Theme Worksheets
Apple Ten Frames Worksheet, Apple patterns, Parts of an apple Worksheet, Apple picking worksheet, Letter find worksheet, Apple Search Worksheet
7 sheets
Apple Tree Counting Game
This apple tree counting games involves students counting-out and placing the correct number of, "Apples," on each tree found upon a printable mat.
11 sheets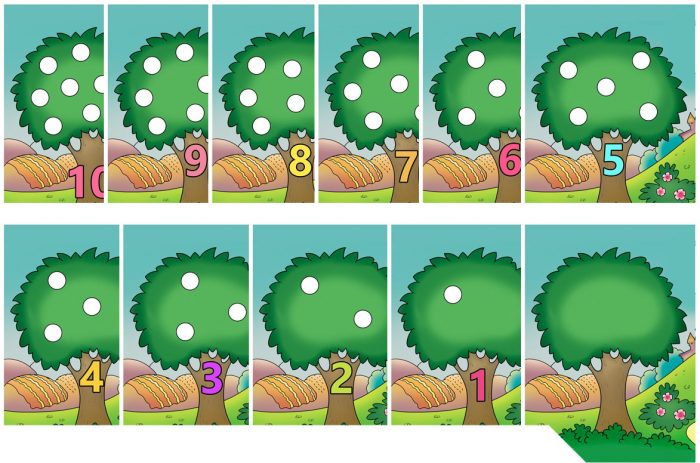 Apple Tree. Apple Life Cycle Coloring Pages
Here's our "How an Apple Grows" Printable that includes coloring sheets for kids for you to print and use! These are really popular for preschool through 2nd grade!
8 sheets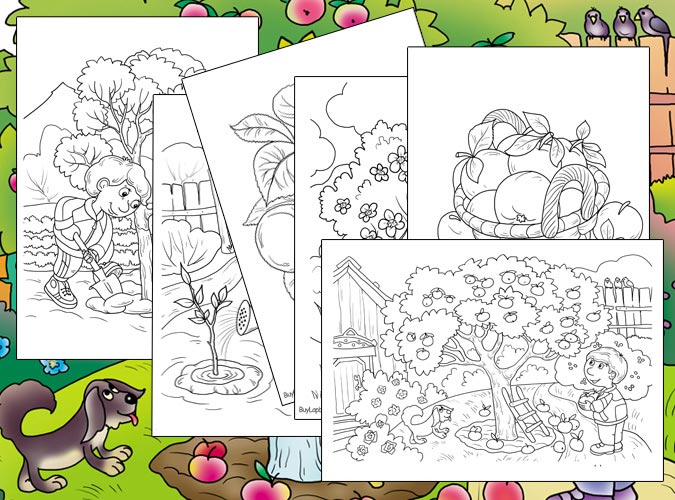 Johnny Appleseed Worksheet
This worksheet features a color by numbers methodology where students match the color to the number.
3 sheets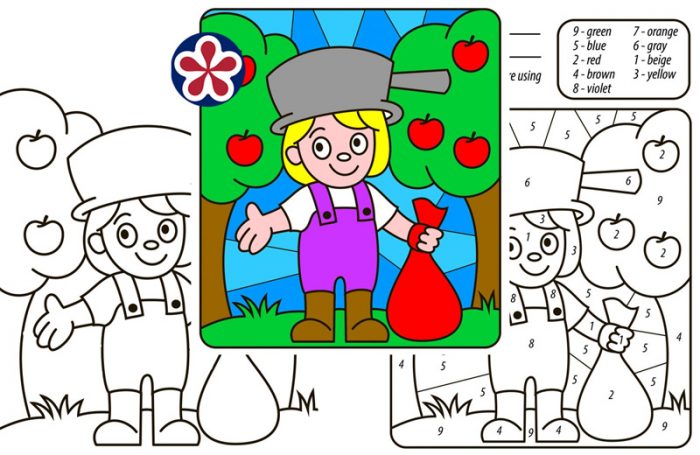 Total: 33 sheets
🍏📚 Discover the World of Apples through Fun and Educational Worksheets for Preschoolers! 🌳🖍️
Welcome to the delightful realm of apples, where children explore the orchards of knowledge while having a bushel of fun. Whether you're an enthusiastic preschool teacher or a parent with a passion for learning, you've found a resource that will turn apples into a treasure trove of educational adventures.
Why Choose Our Apple Worksheets for Preschool? 🎓🍎
📖 DIY Book About the Parts of an Apple: Dive into the anatomy of this beloved fruit and let children create their own book. They'll discover the skin, flesh, core, seeds, and stem that make up this crunchy delight.
🍏 Apples Preschool Theme Worksheets: These engaging worksheets encompass a wide range of activities, from counting apples to practicing handwriting. It's a full orchard of learning tailored to preschoolers.
🌳 Apple Tree Counting Game: Climb the branches of math with our fun counting game. Children can pick apples from the tree and practice their counting skills while savoring the taste of knowledge.
🖍️ Apple Tree, Apple Life Cycle Coloring Pages: Get creative with coloring! These pages provide children with the opportunity to explore the different stages of an apple's life while enjoying a burst of colors.
📜 Johnny Appleseed Worksheet: Discover the legendary Johnny Appleseed, an American folk hero who spread the love of apples across the land. This worksheet brings history and folklore to life.
🍎🍂 Fascinating Apple Facts:
🍎 A Taste of History: Apples have been cultivated for over 4,000 years and have a rich history dating back to ancient civilizations like the Egyptians and Greeks.
🌳 Apple Tree Wonders: Did you know that apple trees take four to five years to produce their first fruit? They can live for a remarkable 100 years or more!
🌱🍏 Nurturing Curiosity and Knowledge: Our worksheets aren't just about learning; they're about cultivating a love for exploration. 🌟🍂📝