Description
1 PDF file/ 23 sheets / 8 activities
Fire Safety-Focused Worksheets for Kids
3 sheets
I Spy Fire Safety. This worksheet helps to develop counting skills and concentration.
Let's Label! This worksheet has a firefighter with a number of tools you see firefighters use.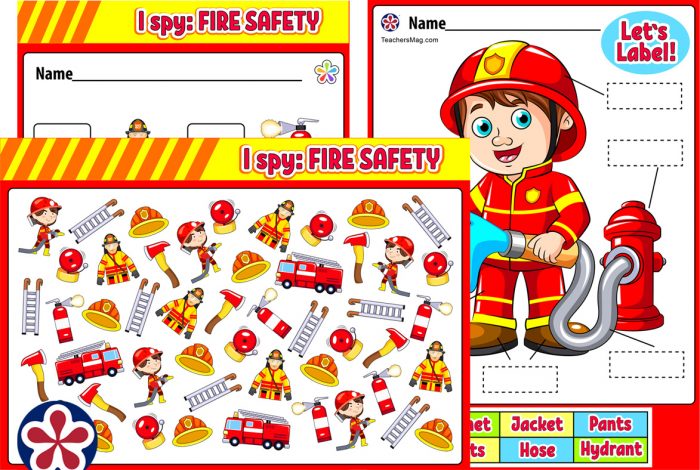 Board Game: "Firefighters at Work!"
3 sheets
This printable board game is all about firefighters busy at work fighting fires and saving people hence its name, "Firefighters at Work!"
There are two different printable versions of, "Firefighters at Work!" One features the playing field over two printable sheets you can put together and the other has the playing field on just one sheet. Use whichever one you would like!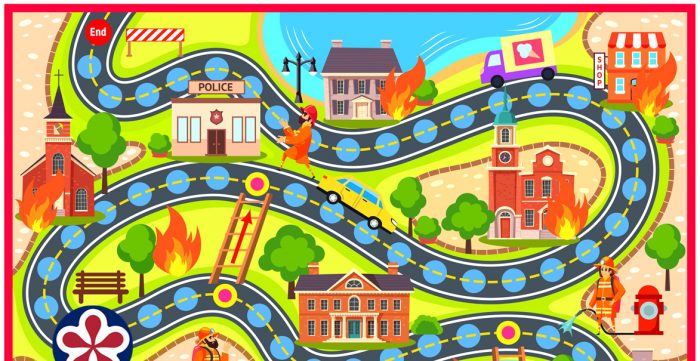 Fire Safety Word-Matching Game
2 sheets
This word-matching game is focused upon fire safety and is a great way to teach your child words relating to fire safety as they match those words with the correct image!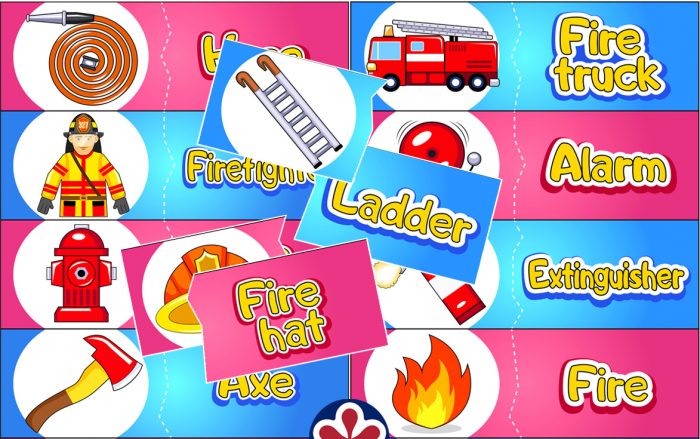 Fire Safety-Themed Math Matching Activity
3 sheets
This math matching activity is all about fire safety! There are math equations upon the sheet that has fire, and your child needs to put the extinguisher image with the correct answer over the equation.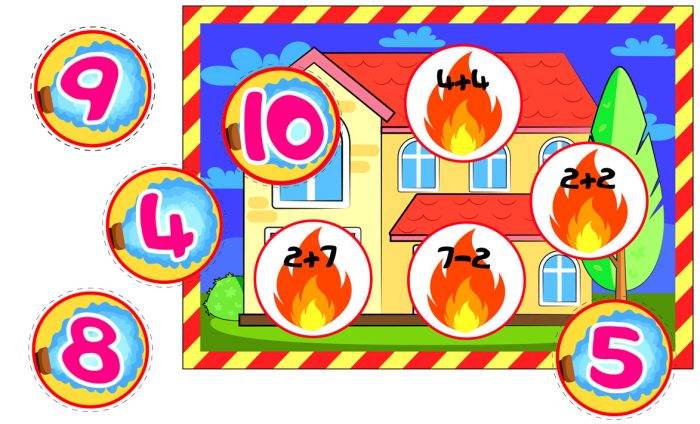 Fire Safety-Themed Tracing Worksheets
3 sheets
You can help your Pre-K or Kindergarten kiddo learn about fire safety and develop their motor skills with this no-prep worksheet packet!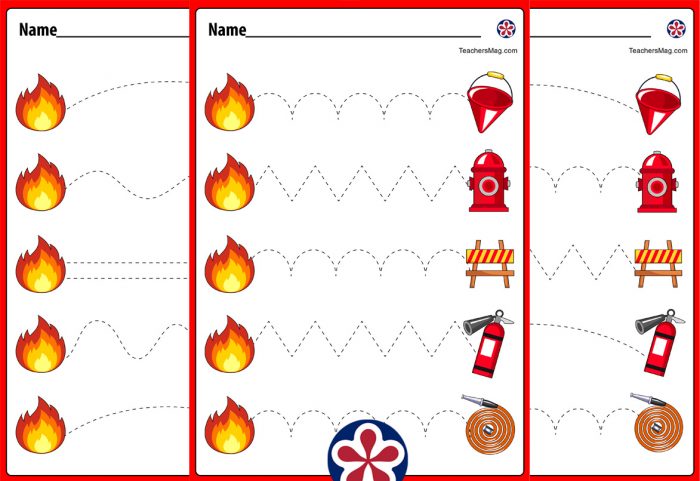 Fire Safety Size-Matching Game for Kids
3 sheets
This size-matching game is perfect for when you are teaching your kids about fire safety as well as how to recognize which objects are small, medium, or large.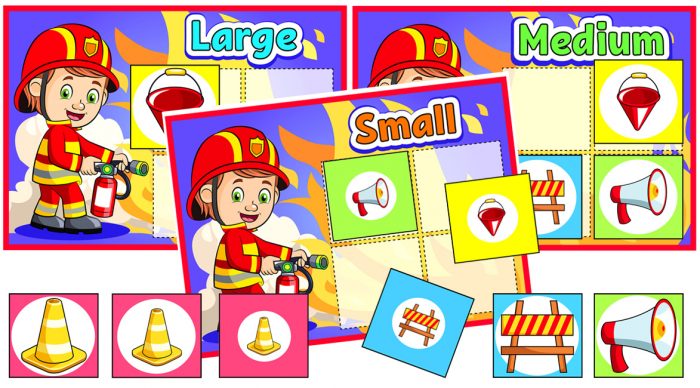 Fireman Worksheets
6 sheets
These worksheets are themed for firemen and firefighters! They are great fun to incorporate into a unit on fire safety and can be done with preschool students.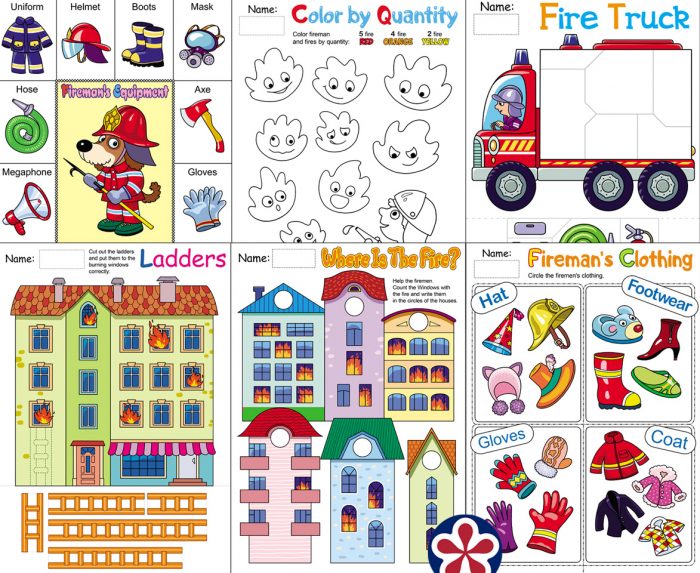 Total: 23 sheets