Description
2 PDF file / 26 sheets
3D Shape Worksheets – 11 sheets
3D Shape, "Clip Card," Activity – 6 sheets
3D Shapes Printable Building Activity for Children – 4 sheets
3D shapes with Toothpicks and Marshmallows – 3 sheets
Activity for Children with 3D Shapes – 2 sheets
3D Shape Worksheets
11 sheets
These worksheets are all focused on learning about 3D shapes. They are meant to be used with preschool students who are beginning to understand how three-dimensional shapes function.


3D Shape, "Clip Card," Activity for Kindergarten Students
6 sheets
This activity involves examining, "Clip Cards," featuring 3D shapes. On the cards, there are a variety of 3D shapes and some match with the one listed in the middle while others do not. To do this activity, students use clips such as clothespins or paper clips and attach them to the part of the cards that feature the matching shapes. It is a fun matching activity that builds the ability to recognize shapes in a 3D form.

3D Shapes Printable Building Activity for Children
4 sheets
This printable building activity encourages children to think three-dimensionally with 2D paper shapes that simulate 3D imagery–in other words, consolidate their knowledge.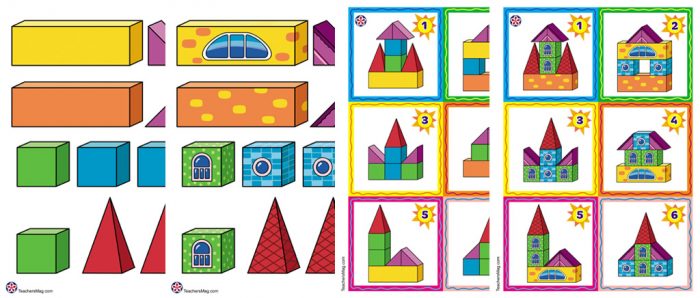 3D shapes with Toothpicks and Marshmallows
3 sheets

Activity for Children with 3D Shapes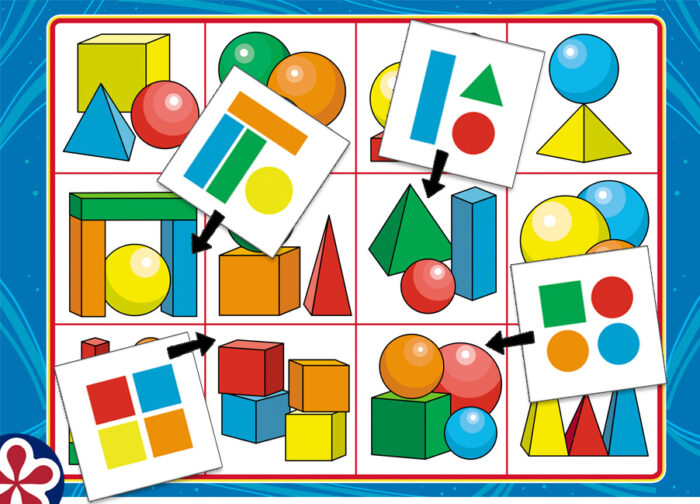 Total: 26 sheets