Description
Fruit and Vegetable Math Matching Activity
8 sheets. There are four sheets in total with all the fruits and vegetables and four sheets with plates that have numbers.
There is a sheet that features a plate with various numbers, and children can take pieces of fruit or vegetables with various ways of representing numbers (symbols, written words, fingers, marks) and place the fruit or veggie where it goes!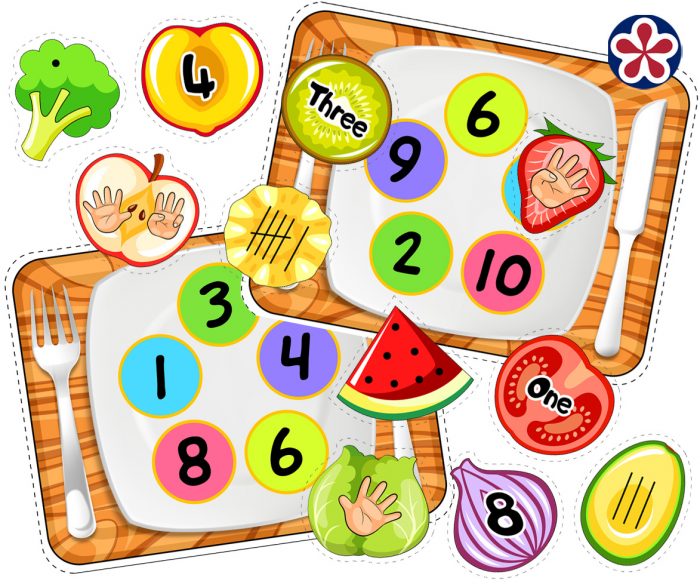 Fruits and Vegetables Color-Matching Activity
7 sheets. There are two sheets that can be printed and then put together as a mat for this activity. The fruits and vegetables can be found on five sheets with five fruits and vegetables of each color upon them–for a total of 25 fruits and vegetables overall.
This color-matching activity is a great way for children to take something they are familiar with–fruits and vegetables–and use them as a tool to understand how to match colors that are alike.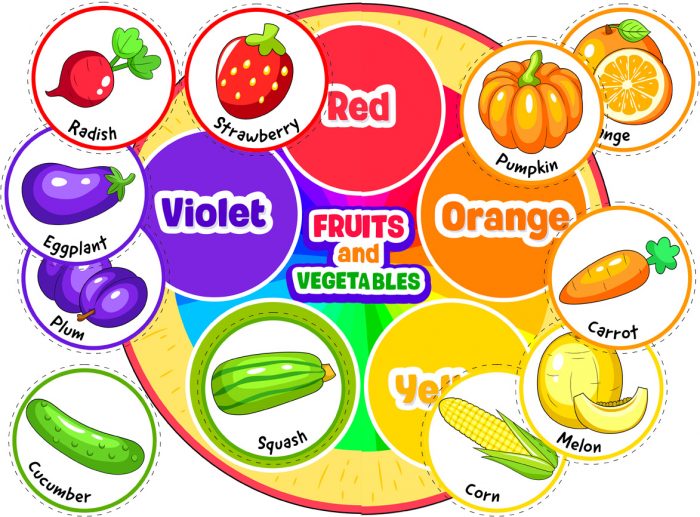 Where Does it Grow?
2 sheets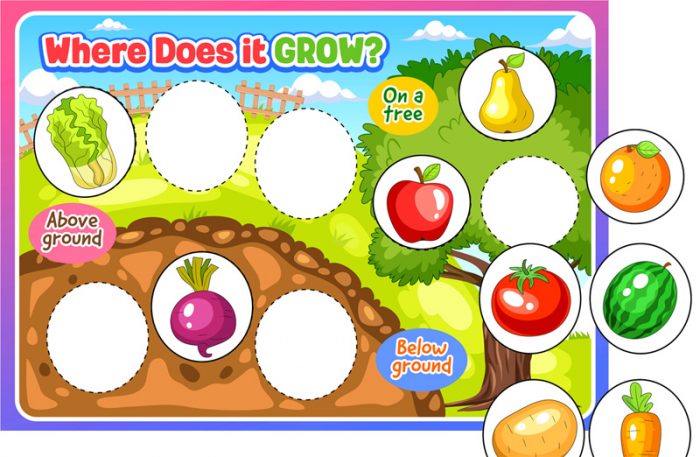 Fruit and Vegetable Shadow Match Puzzle & Clip Card Pack
5 sheets
Match the fruit or vegetable to its shadow! This is an adorable printable activity pack for preschoolers to practice visual discrimination skills!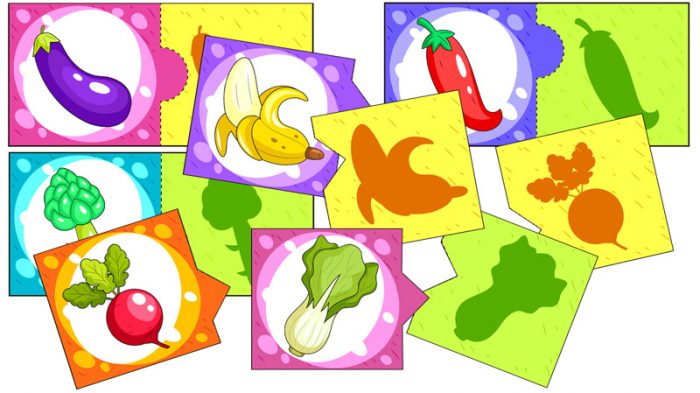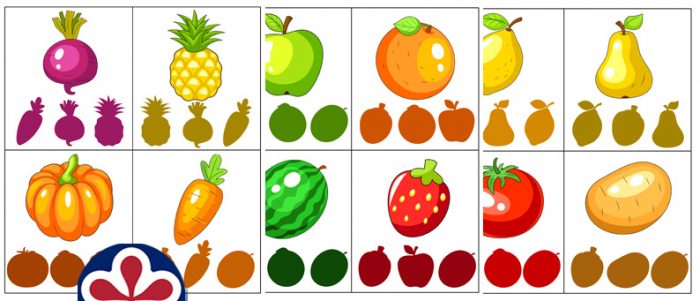 Preschool Activity: I Spy game, Pattern activity
4 sheets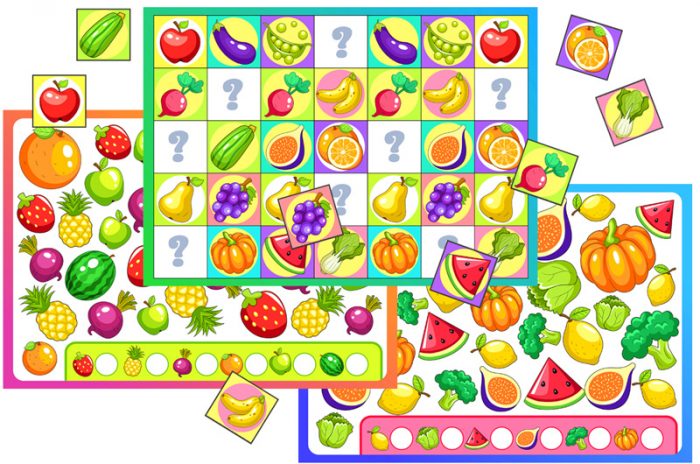 Pick the Color of Fruits and Vegetables Matching Game
6 sheets. There are three sheets with fruit and vegetable outlines and three sheets with the colors of their skin.
This game is very fun! You cut out the outline of various fruits and vegetables on one worksheet and then can use the colorful printables as a matching tool. This game helps children to recognize what looks, "Right," and what looks, "Wrong," on fruits and vegetables they are familiar with and encourages creativity as well.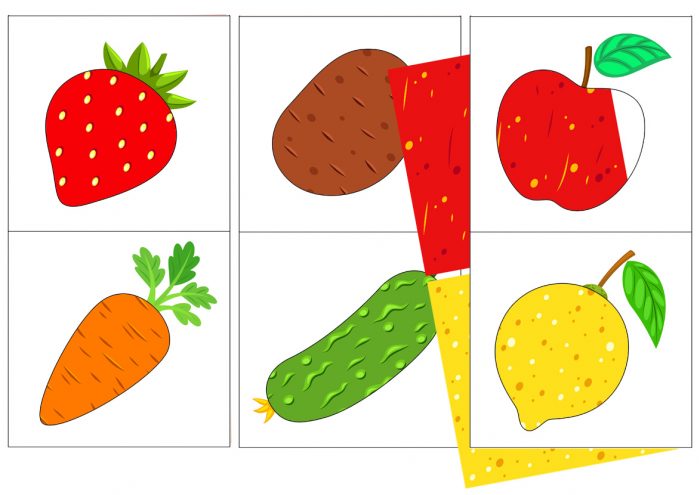 Total: 32 sheets