Description
Shapes and Colors Bingo Printables
12 sheets
This fun bingo game involves a variety of real objects in various colors and shapes. There are 6 bingo cards in total that measure 3X4 and there are 72 labeled calling cards.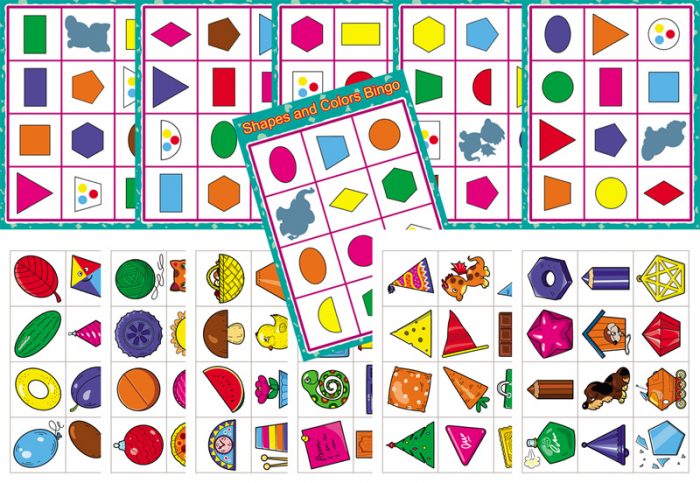 You simply need to print and laminate these sheets and then you'll have a great game to use for learning for the years to come!
Rules
Pass out the bingo cards to the children. Lay the square cards out with objects in the form of geometric shapes in the center of the table. Each shape has its own color and there are multicolored shapes. There are also cards with non-geometric objects, for example, a puppy or a kitten (for fun).
Ask the children to choose the correct shapes and colors for their bingo cards.
Whoever fills in their card the fastest (and correctly) will win.
Total: 12 sheets