Description
PDF / 28 sheets
Teeth Brushing Calendar – 1 sheet
Dental Health Graph Activity – 2 sheets
Teeth Roll and Cover Game – 1
Tooth Counting Mats – 5
Mouth Counting Mats – 3
Healthy Vs. Unhealthy Food Sorting Activity – 2
Coloring Page – 1
Animal Teeth Activity – 6 sheets (+7 black-and-white)
All Sheets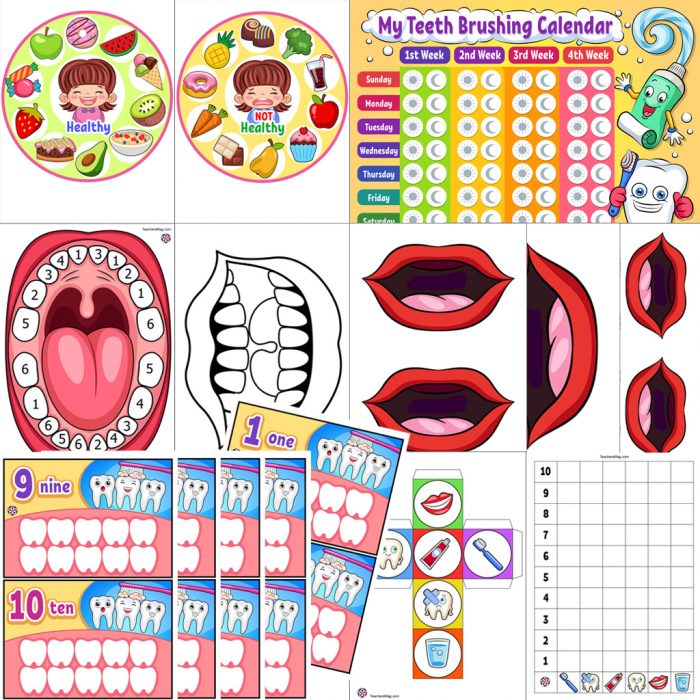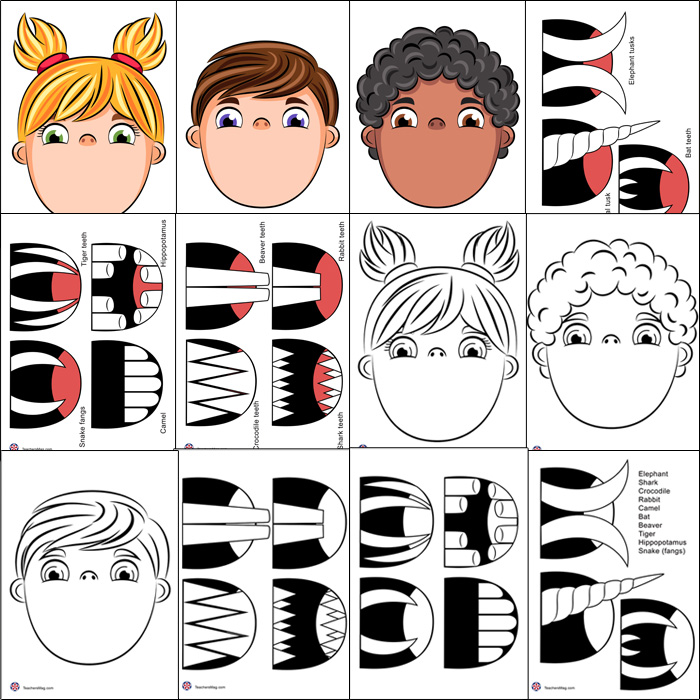 Printable Animal Teeth Activity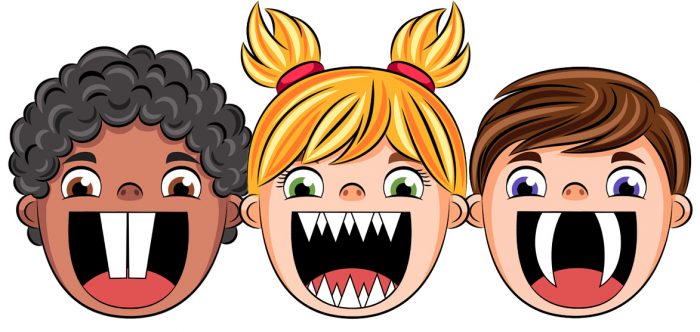 There are six sheets total–three with faces and three with a wide assortment of exciting animal teeth (+7 sheets of black-and-white version).
Teeth Roll and Cover Game
Healthy Vs. Unhealthy Food Sorting Activity
Total: 28 sheets
Dental health is extremely important and by making learning about it a fun activity, that can assist in students being interested in why dental health is so key.
---
Related Printable: Dental Health Printables – 32 sheets