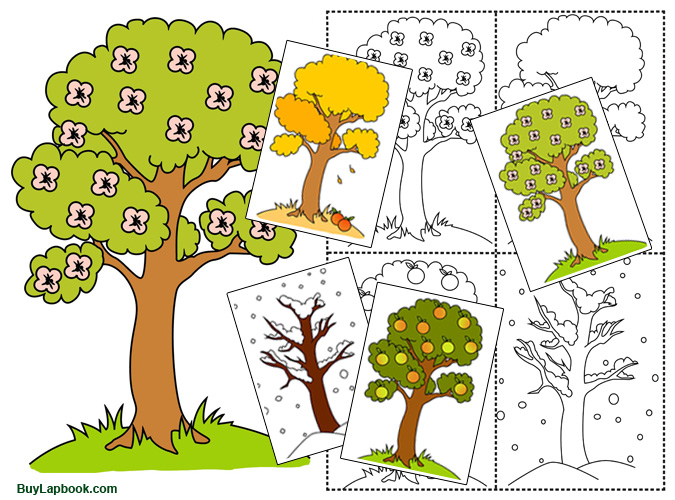 An apple tree looks vastly different during each of the four seasons. What better way for young preschool and kindergarten students to learn that than through a fun set of printables? Not only is this a great way to learn about plants and trees, but the different seasons as well.
Students have the ability to paint or color each sheet for a customized look. The easy to follow outlines and examples provided give them a great starting point, but they can show off their creativity along the way.
Apple Tree Throughout the Seasons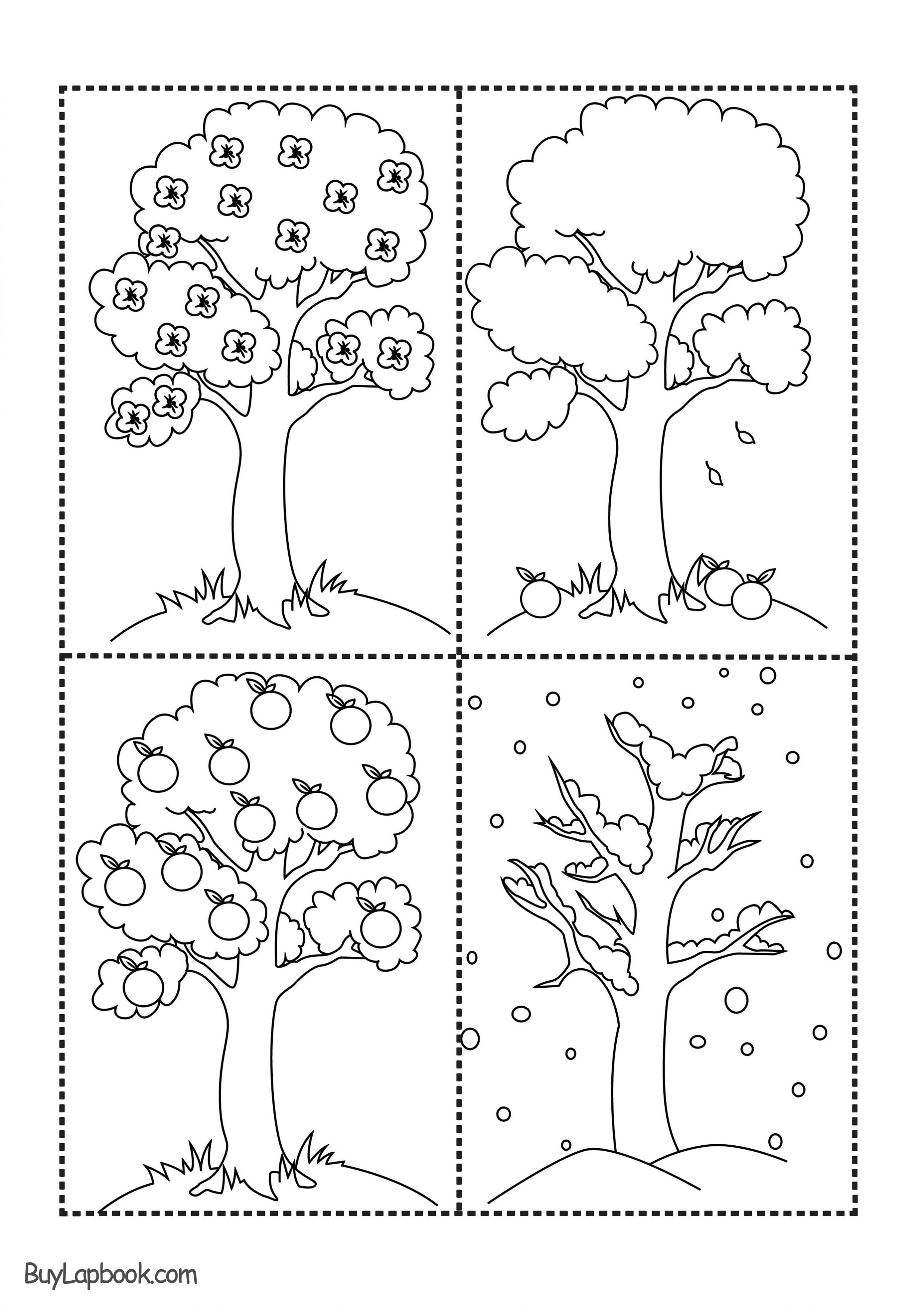 The Four Seasons of an Apple Tree
Spring – The flower begins to blossom as the days get warmer. There are noticeable leaf and flower buds growing on the ends of branches.
Summer – Apples start out small, growing more and more by soaking in the sun all summer long. During the ripening process, the apples turn color.
Fall – Apples ripen in September and October. Right before becoming ready for picking, the apple becomes sweet enough for human consumption.
Winter – After a long year, the tree rests up for a new cycle to begin in the spring.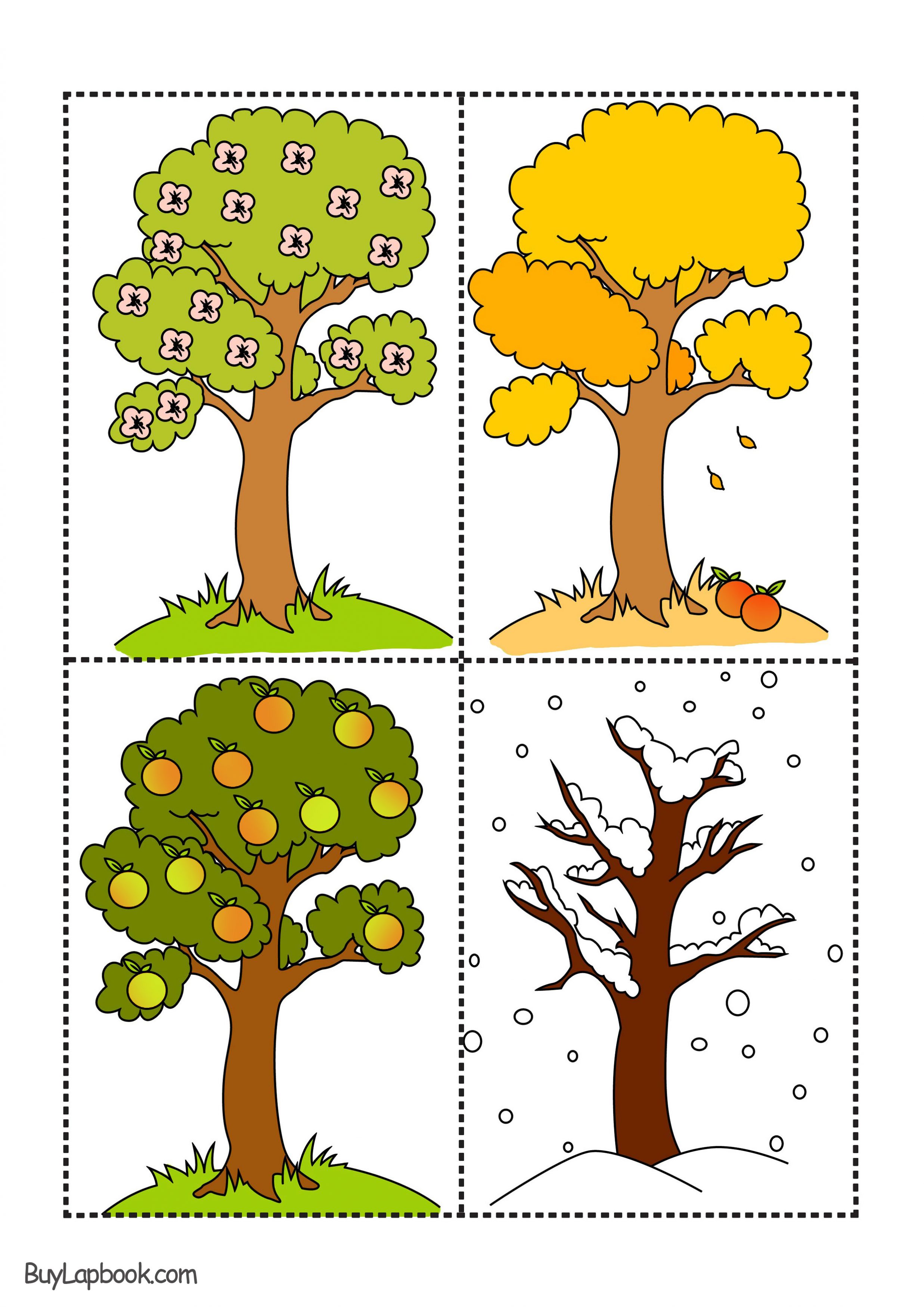 Free Apple Tree Printables for Preschool and Kindergarten Students
The apple is one of the most common fruits in the world, and every location around the globe has different seasons throughout the year. This is a great way for children to learn a bit more about both. It's best to print off the worksheets and allow for painting and coloring during the fall harvest, as most kids will have questions around that time.
Fall lapbook | Fall activities for preschoolers
Fall-themed lapbook offer a variety of materials to use in creating a unique and versatile lapbook containing vivid, colorful and detailed cutouts in the form of seasonal clothing items, weather, animals, trees and other miscellaneous decorative flashcards.