Description
PDF / 30 sheets
Prepositions of Movement Words Matching Activity
3 sheets
These printables feature a word matching activity designed with prepositions of movement in mind.

Word Worksheets
6 sheets
These printable worksheets are designed to help students understanding wording such as the location of objects or how living things are identified as a, "Who," and non-living things as a, "What." These worksheets are fantastic for students working to understand the complexities of words!
Rhyming Game
4 sheets
This printable rhyming set can be used in a number of ways when it comes to the pairs of matching and rhyming picture cards.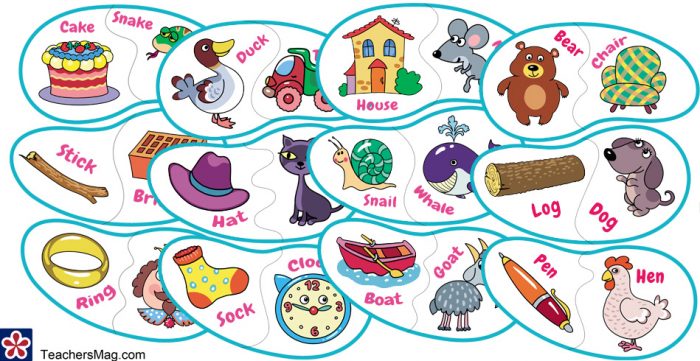 Hen and Chicks Prepositions Activity
2 sheets
This printable activity with a mother hen and her little chicks is a fantastic way to develop skills in using prepositions.

Antonym-Focused Flashcards
7 sheets
These printable flashcards can be used to teach your preschooler all about antonyms.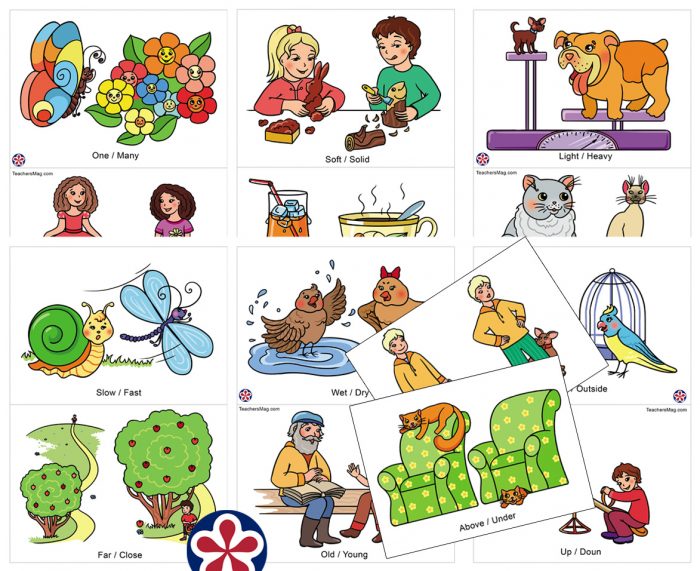 Which Animal is the Most-Themed Worksheets
8 sheets
These worksheets ask students to determine which animals fit the criteria of being the most at something. There are worksheets that ask, "Who is the fastest, tallest, loudest, longest, most beautiful, dangerous, heaviest, and biggest." By doing these worksheets students can learn all about the animals and why they are so large, heavy, fast, and so forth.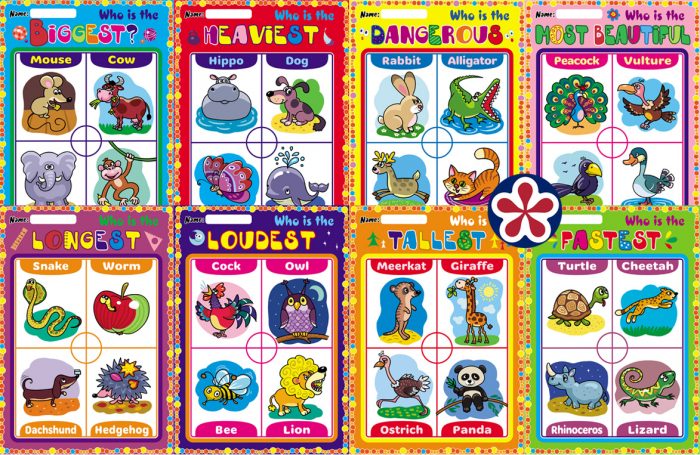 Total: 30 sheets