Description
This set of printables contains 14 sheets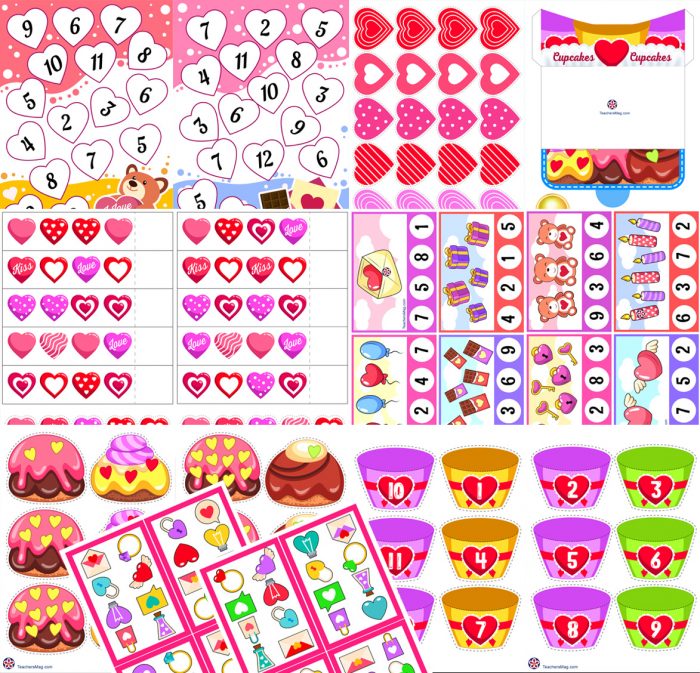 Valentine's Day-Themed Printable
Clothespin Counting. There are eight cards total which are printed over two sheets.
Heart Patterns.  There are two sheets for this activity with hearts at the bottom which can be cut out and pasted into the correct pattern.
Valentine's Day Cupcake Math Printable Activity. 4 sheets. These printables are all about counting and matching numbers!

Dice Rolling and Cover Game. This set of printables contains 2 sheets that have the numbers 2-12 (these numbers will be rolled with dice).
"Seek It," Game – There are 8 playing cards over 2 sheets.
How to Play the, "Seek It," Game
First, two cards are taken from atop the pile of cards and are then laid out on the table, picture-up.
Players then need to find the same pictures on their cards, making sure they match not only in shape but in color too.
The player who finds the first matching-card takes the one on the table for himself/herself.
The other card that is still on the table remains, "Open," and can be searched for still. The player who finds its match picks it up for himself/herself too!
This process continues until the cards are all claimed, with the winner being the one with the most cards at the end of the game!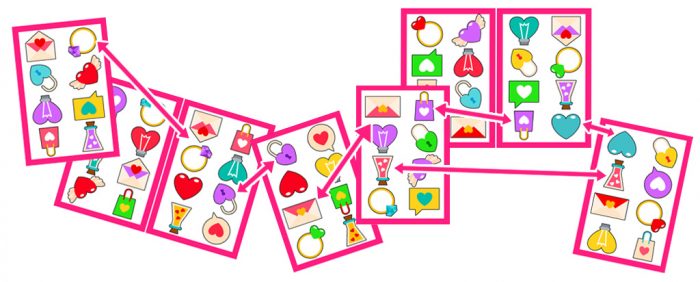 Valentine's day Cupcake
How to Play
There are cupcakes with several sprinkles on top that students count. Then, the tops with the differing number of sprinkles need to be matched to the base of the cupcake which has a numeral version of numbers written (e.g. a cupcake with five sprinkles matches with the base that says, "5," and so forth). The cupcake tops and bases range in number from one through twelve.
Another way to do this activity is to take one or two dice. Then, roll them and once a number is clear (the dice roll a seven) then you find the correct number of sprinkles and matching base, which you then put together. This adds an extra step to the process where students need to recognize the numbers on the dice as well in addition to counting the sprinkles and matching them with the proper base number.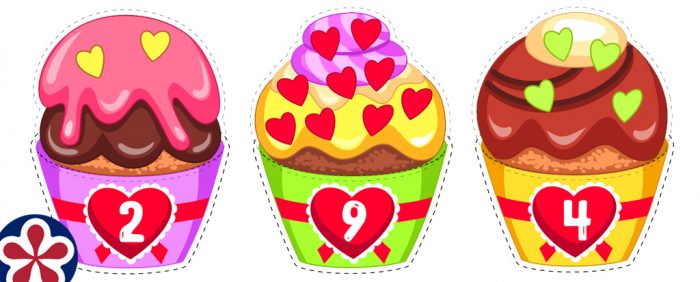 Clothespin Counting
There are eight cards total which are printed over two sheets. On the eight cards, there is an image in each card that has a specific number of items. Four different options are under each image and students can attach a clothespin to identify which numeral is the correct number. By laminating everything you can do this activity multiple times too!