Description
1 PDF / 20 sheets. Color and B&W printable cards. Valentine bingo is great to play as a family, in a classroom, or for a party.
Valentine's Day Bingo for Preschool
8 sheets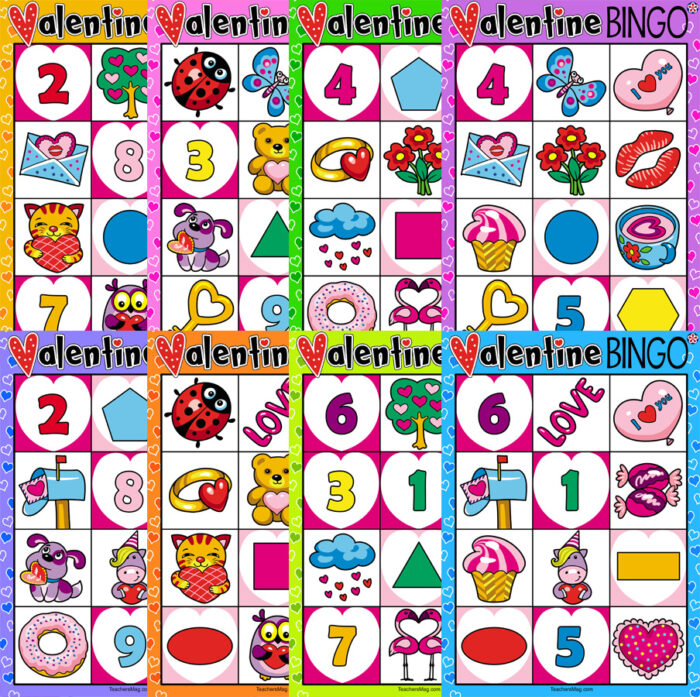 Valentine's Day Bingo B&W
8 sheets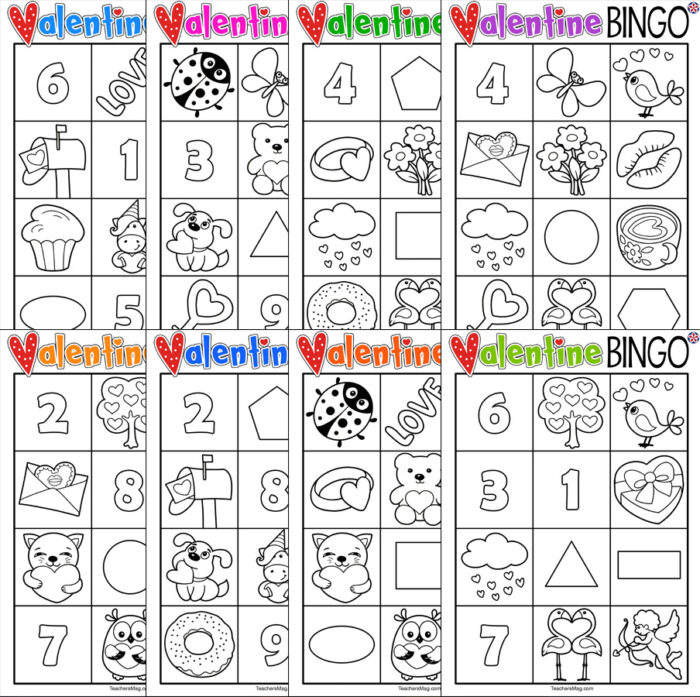 Bingo cards 4 sheets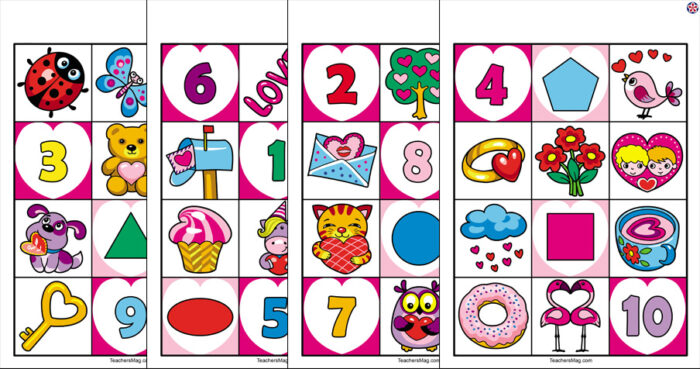 Bingo  Game
Print all 8(Color or B&W)sheets + 4 sheets of cards Valentine Bingo pages. Each player gets a different bingo board.
Cut the square cards.
Pick some kind of object to mark your squares. Bingo Chips: buttons, mini erasers, pom poms, candy, or heart shapes.
Place the squares cards in a hat or box.
When the "caller" pulls an image out of the box or hat and it is on a player's board, the player colors that image or use a chip.
When one player gets 3 colored squares (3 chips) in a row that person wins!
Total: 20 sheets
Related themes: