Description
1 PDF – 14 sheets
Earth Day Coloring Pages: How to Behave in the Nature
12 sheets
The coloring pages feature a set of simple yet important messages for children on how to behave when they are out in nature.
These messages include:
Do not catch small animals.
Do not destroy bird nests.
Do not catch butterflies.
Do not tear down spider webs.
Do not destroy ant hills.
Do not step on mushrooms.
Do not litter.
Do not play loud music.
Do not cut down trees.
Do not break branches.
Do not pick flowers.
Do not light fires.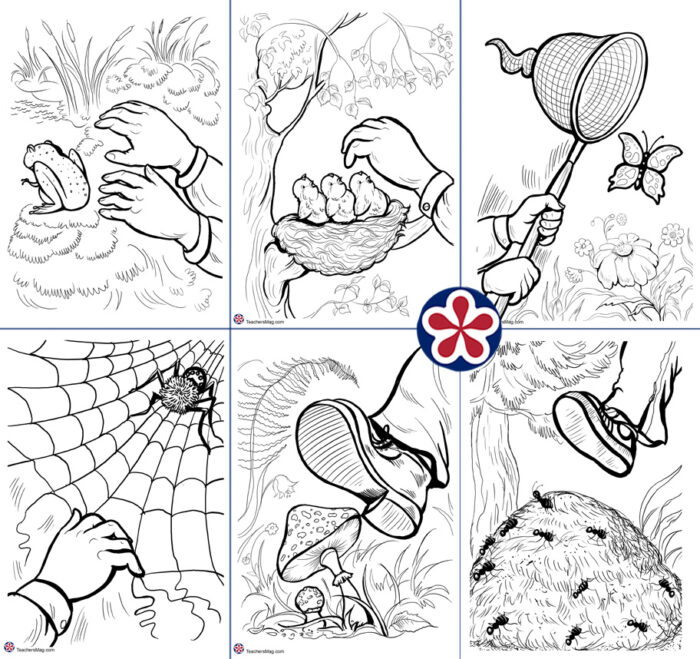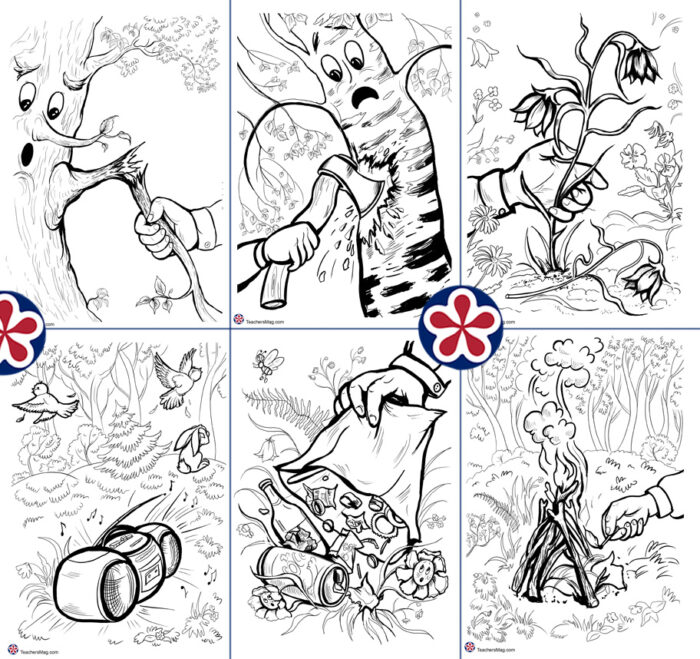 A Collection of Ecological Signs for Earth Day
2 sheets – 8 cards
These messages remind children to be mindful of their impact on the environment and to show respect for the plants and animals that call it home.