Description
1 PDF file / 20 sheets
Weather Chart – 2 sheets
Weather Station  – 10 sheets
Temperature Worksheets: Hot or Cold?  – 2 sheets
Weather Worksheets – 6 sheets
Dress For the Weather Activity – 3 sheets
Weather Emotions Matching Game – 2 sheets
Time – 3 sheets
Board Game and Maze – 2 sheets
Math – 2 sheets
Total: 32 sheets
Weather Chart
2 sheets
This printable weather chart can be used in a variety of ways with your class to talk about and learn all about the weather and weather phenomena.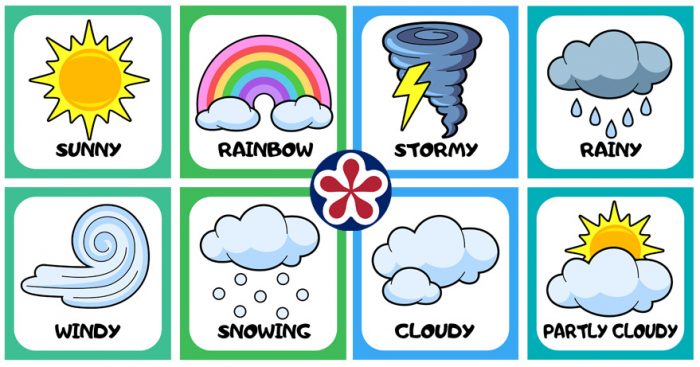 Weather Station for Kids
10 sheets
This is a great activity for preschool students learning about the weather. By using this free printable that allows students to say how, "This is my weather station," students can learn about types of wind, forms of weather, and the temperature.


Temperature Worksheets: Hot or Cold?
2 sheets
For these fun worksheets students need to examine the picture of a piece of clothing and then cut-out and paste the indication of it is the kind of clothing for hot weather or cold weather.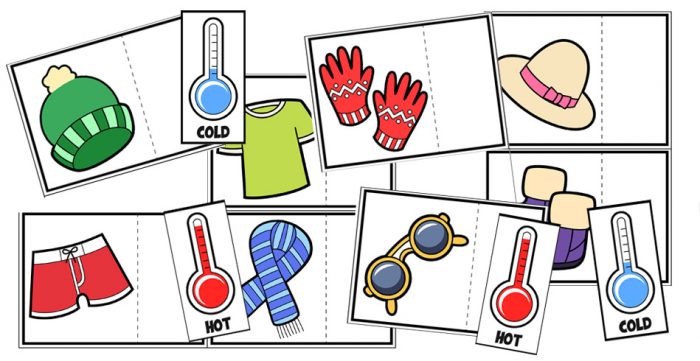 Weather Worksheets
6 sheets
These weather worksheets are great free printables to use in your classroom when the time comes to talk with your students about all the kinds of weather that exist–and tie-in other important lessons using the theme of weather as well!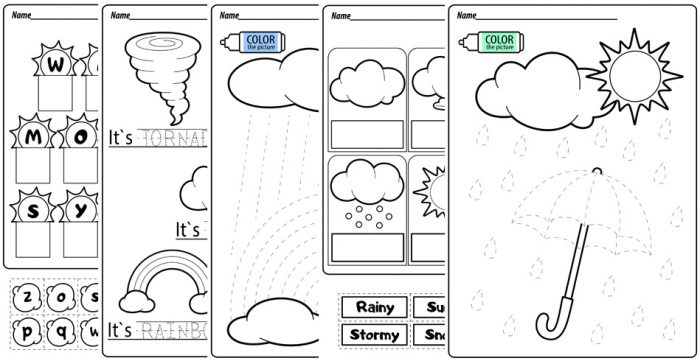 Dress For the Weather Activity
3 sheets
This activity involves taking little cards that have different kinds of clothing pictured and putting them on the correct sheet with a picture of a clothesline in different kinds of weather.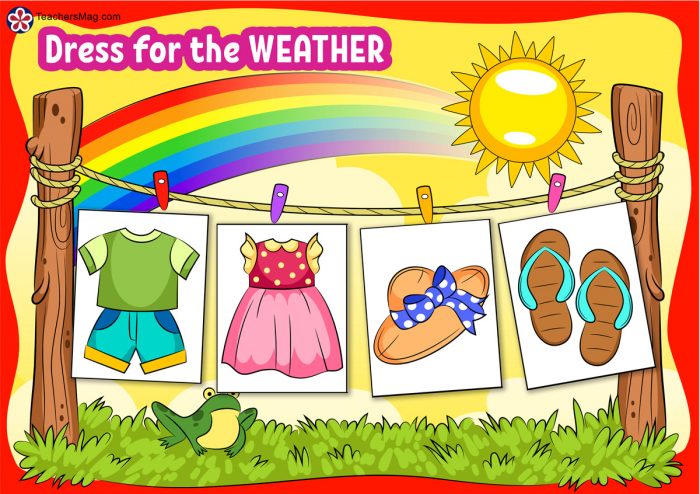 Weather Emotions Matching Game
2 sheets
This matching game can be played two ways! It involves matching either the emotions the weather is showing to the word at the top of a sheet with the little cards, or simply matching the type of weather itself.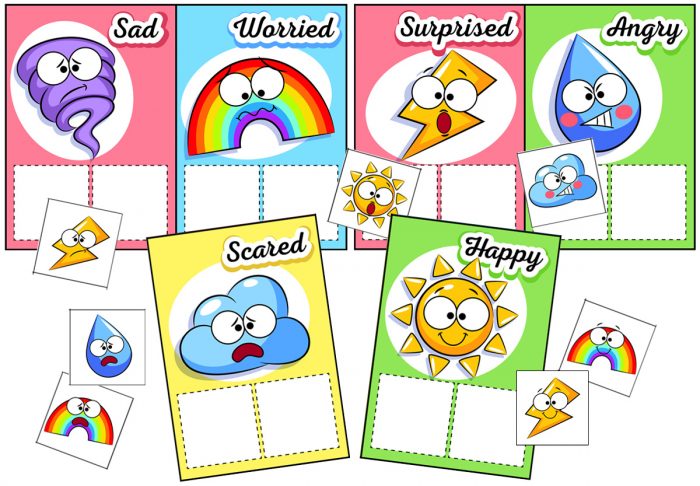 Time
3 sheets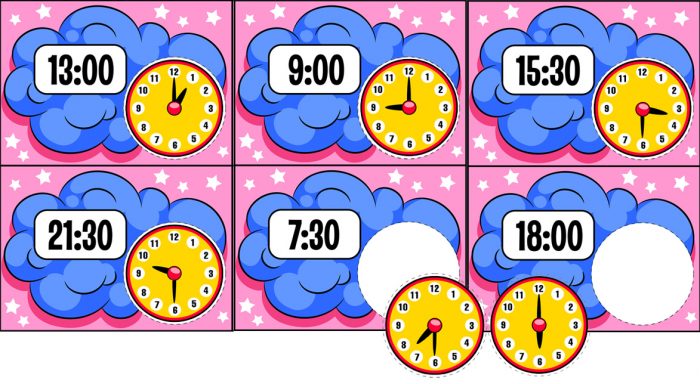 Board Game and Maze
2 sheets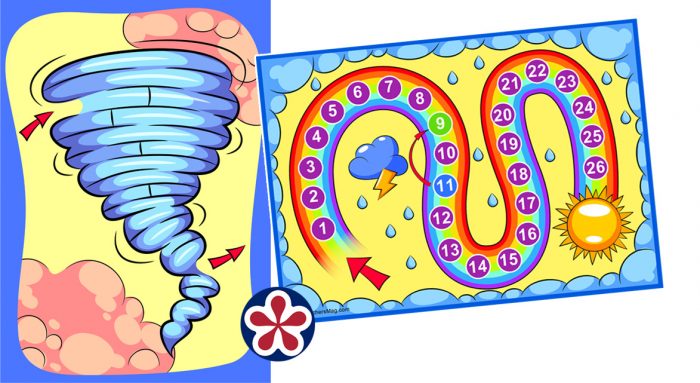 Math
2 sheets