Description
Are you tired of your children spending way too much time in front of TV screens, tablets, and smartphones? If so you should definitely consider ordering a copy of CAFE role play pack "Pastry shop" (Sweet shop) .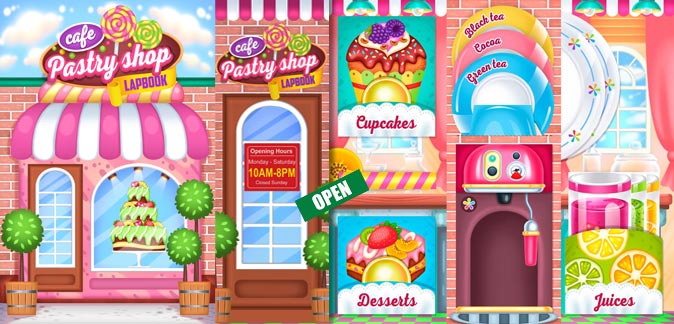 This print-ready PDF lapbook template is a great game for children since it encourages their creativity and their motor skills as they cut and glue together different sorts of cafe products. Furthermore, this CAFE role play pack promotes your child's imagination as he/she pretends to be a customer or a seller. Your child will develop a dramatic role play skills in no time. Through the game, he/she will also learn about all sorts of products that can be found in a cafe.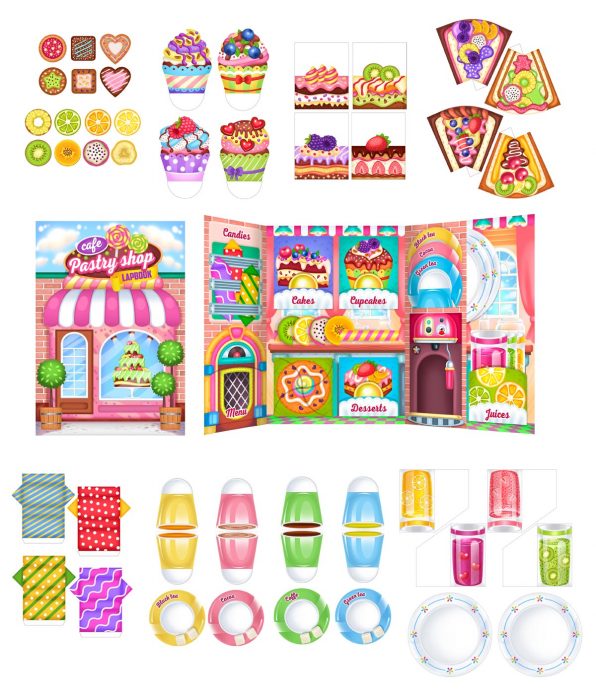 Printables are contained inside a 19-page PDF template with a beautiful and colorful design that your children will simply adore. The whole package includes the following items:
a cover
4 sheets backgrounds
4 sheets with fruit slices and cookies and 6 pockets to hold the items once cut out
1 sheet to create a coffee machine
2 sheets with cups
1 sheet with plates
sheet with the menu
1 sheet with juices
1 sheet with cakes
1 sheet with cupcakes
2 sheets with candies
The amazing thing about this product is that you can print it out multiple times, as such there is no reason for your child to be sad if he/she makes a mistake. You can also select to print out only certain pages if he/she needs more cupcakes for instance.
It is appropriate for kids of different ages. In case your child is too young to handle the scissors, you can help him with that part and spend some quality time together while playing his new favorite game. Meanwhile, you explain to him/her what exactly are individual parts. However, for the children above 7 years old, it should be no problem to figure it out on their own.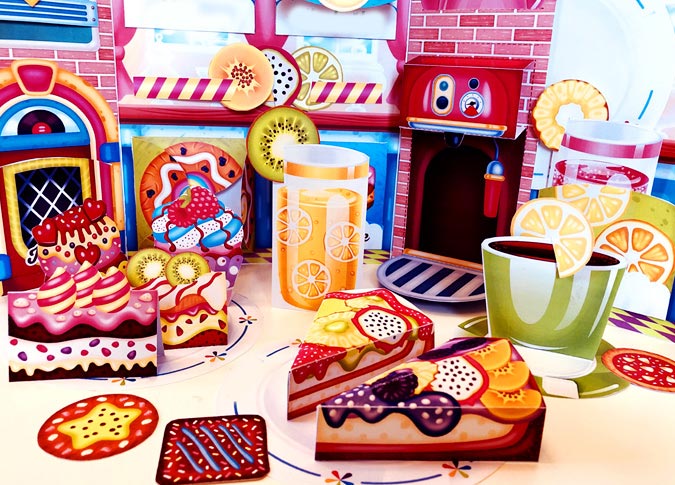 Submit your order now, print it out and let your child enjoy this amazing game.