Description
Puzzles from 2d cubes. Puzzle game for kids

 PDF (4 pages) + PDF (3 pages)
Includes: tower, ship, plane, robot, town house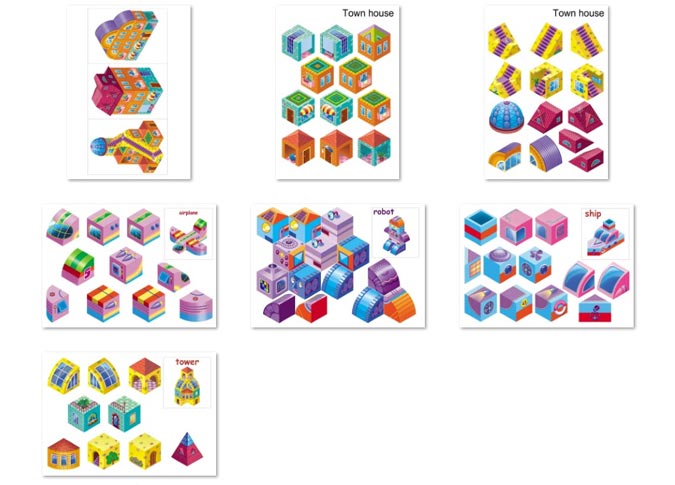 2d Cubes Logic Game
This 2d cubes logic game is an original activity designed to help children think in three dimensions. Print out the images in the pdf and cut the 2d cubes creating several different puzzles. The puzzle images include an airplane, a robot, a tower, a ship, and two sets of houses. But the fun does not end there!
All the puzzle sets can be combined with each other, creating unique three-dimensional figures that are unusual and will stimulate your kindergarten students' imagination and logic thinking.
On this video, you can see an example of how your students can play it: https://www.youtube.com/watch?v=92yXM9SGiQQ
It's an exciting game that will explore your students' creativity while they have fun building up different 3d figures.
Step by step rules of the game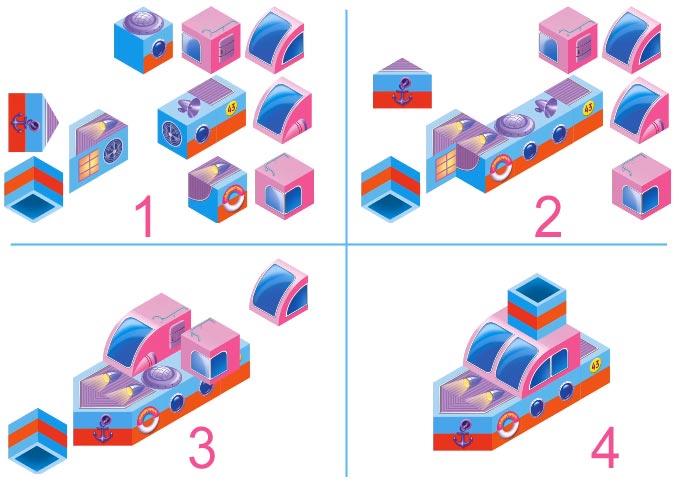 Game developer: Alice Vovchenko

Illustrator: A.Sayapin