Description
This 12 page download is a complete kit with black line masters for making a plant lapbook with your students. Use it to complement your own plant unit.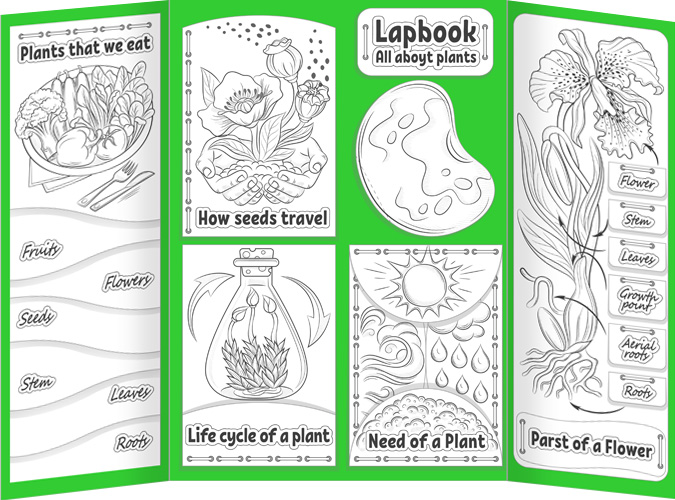 Lapbooking through Plants
Plants Lapbook Kit contains the following interactive parts:
Lapbook cover
Parts of a flower cut and paste diagram: root, aerial root, growth, point, leaves, stem, flower
Plant vocabulary cards (blank cards)
Plants need (sun, air, soil, water)
Plants that we eat. Layered book (flower, seeds, stem, leaves, roots, fruit)
How seeds travel  (wind, animals, water)
Inside a seed (bud, stem, peel, root, cotyledon)
Bean plant time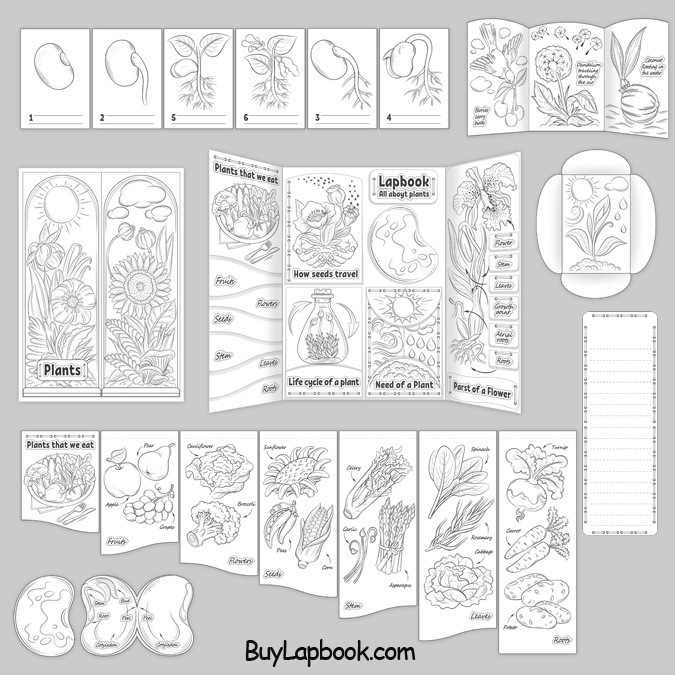 Lapbooks are an excellent way to keep students motivated and engaged in their learning. It is a nice way to keep everything in one place instead of sending home lots of loose papers. The complete lapbook makes a terrific study guide for the unit test.
+ How Seeds Travel Coloring pages
4 sheets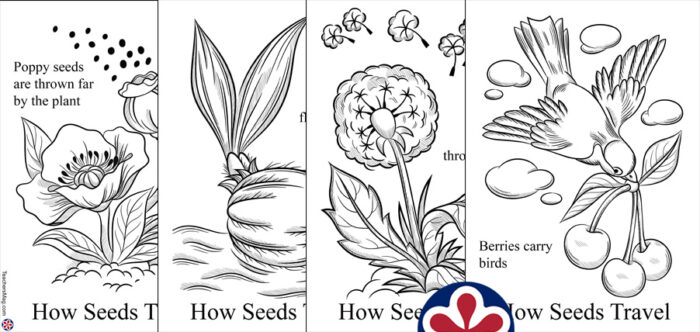 + Plant Worksheets for Preschoolers
6 sheets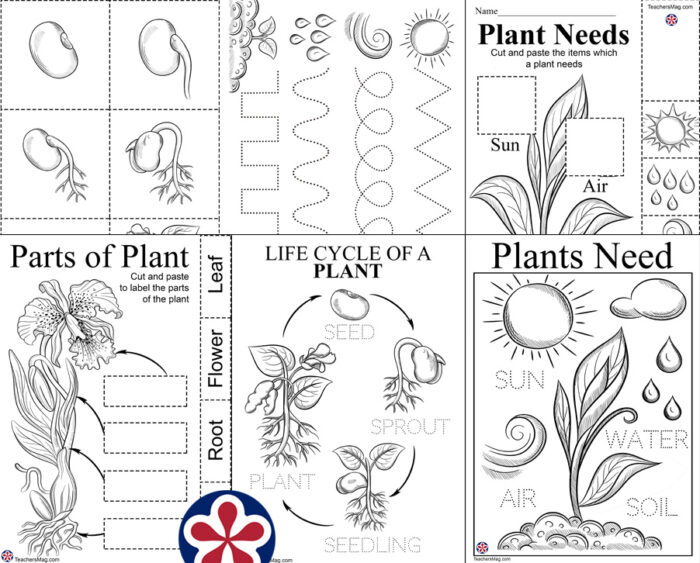 Tags: Resources for a Plants Lapbook, premade templates, botany preschool lapbook