Description
Printable Halloween-Themed Crafts for Kids
Halloween Toilet Paper Roll Monster Craft
Halloween Worksheets
Halloween-Themed Counting Clip Cards
Printable Halloween Matching Game
Halloween Puzzles
Pumpkin Matching Puzzles
Printable Halloween-Themed Crafts for Kids
4 sheets
Magic Cones and Hang-up Skeleton Craft.


Halloween Toilet Paper Roll Monster Craft
3 sheets
This fun craft involves taking a toilet paper roll and then gluing-on these printables to make a fun Halloween-themed piece of decor!
You can do this craft without a toilet paper roll if you lack one too! You just need to roll the base into a circle that you glue or staple together and it will simply just be a little less sturdy, but it will still look great!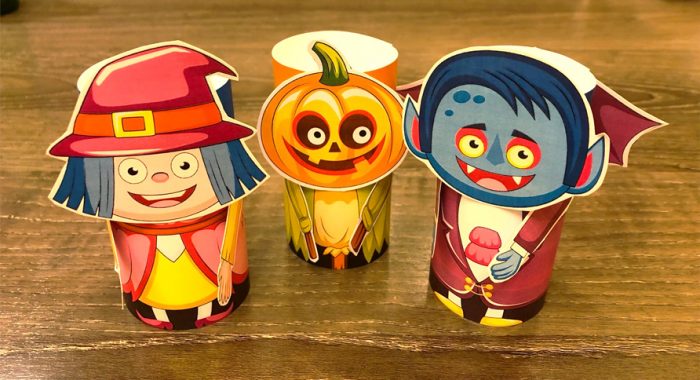 Halloween Worksheets
8 sheets
These worksheets are great fun to do during the Halloween season! They are full of witches, ghosts, and other things that perfectly fit the spooky theme!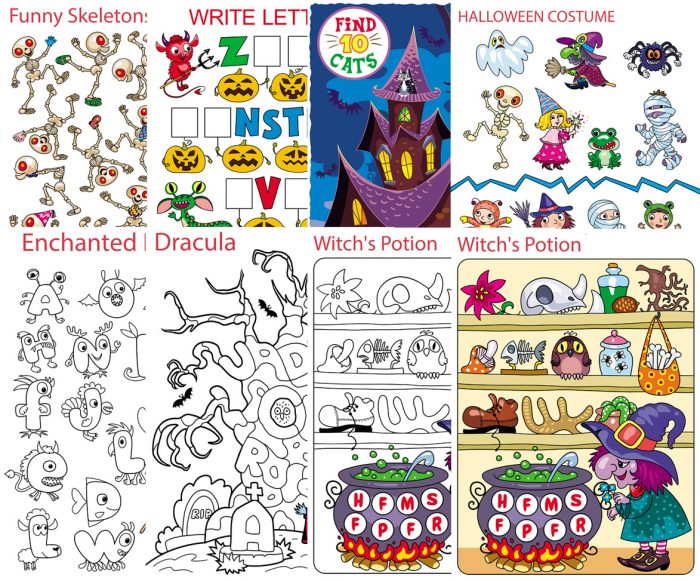 Halloween-Themed Counting Clip Cards
3 sheets
These Halloween-themed counting clip cards are a great way to help your preschooler or pre-k student learn to count-up and identify numbers while also improving their fine motor skills! These make for some great spooky fun!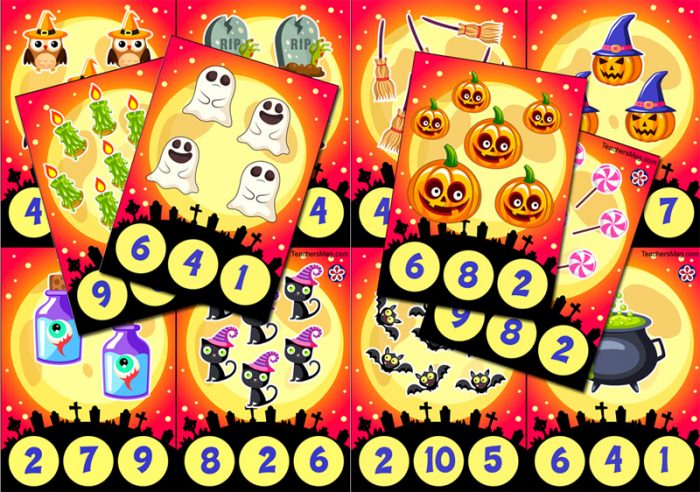 Printable Halloween Matching Game
6 sheets
Help the Witch find the right Sack. This fun Halloween-themed matching game involves a witch with different sacks of ingredients! This game is educational as it has children count-up the items in each sack so as to match them to the witch's requested recipe on each on the printables. It is colorful, cute, and funny, which keeps kids engaged too!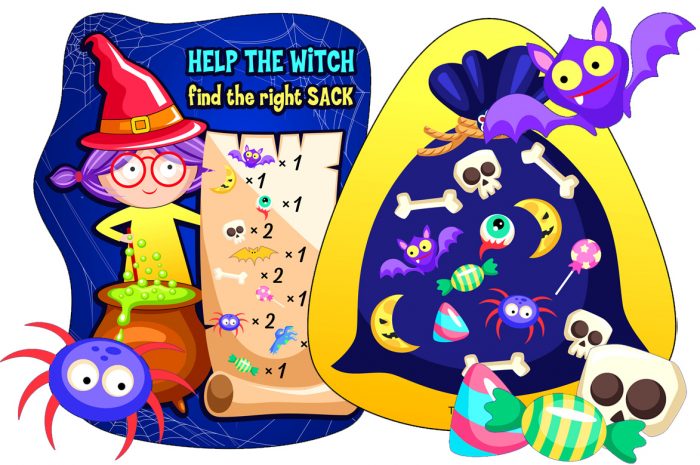 Halloween Puzzles
4 sheets
These Halloween-themed puzzles are great to do during the Fall months before Halloween. They are fun and educational!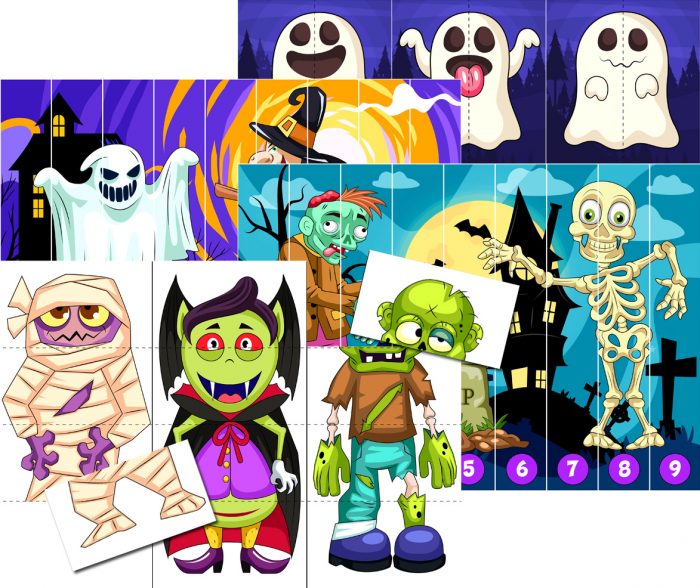 Pumpkin Matching Puzzles
4 sheets
We've got all sorts of fun Jack o' Lantern faces that are ready to be matched!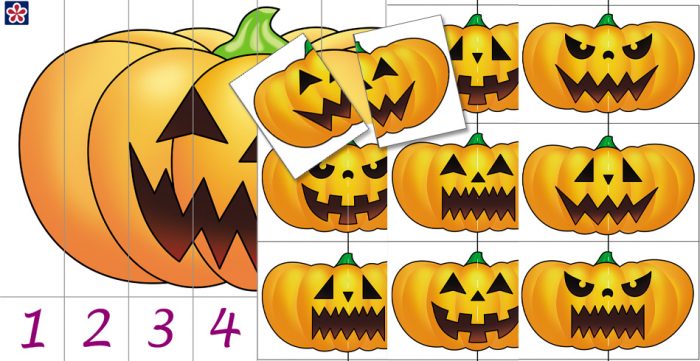 Total 32 sheets