Description
These community helpers games feature various people who serve us in the community. They have various informational cards about their work that can be matched to them and educate children about what these helpers do!
Rules of the Game
Option 1: This is similar to bingo. You hand-out large cards to children and take-out the cards one by one, reading the text upon it and then give it to a child how has the same profession.
Option 2: Give the child a large card and all the small ones, then ask them to choose only those 4 small cards that match their big profession card.
Information in the community helper cards includes – vehicles, place of work, 2 or 3 tools used, what they do, and a picture of uniform, if worn.
Community helpers include:
Mail Carrier,  Farmer, Astronaut, Police Officer, Doctor,  Firefighter, Baker, Teacher.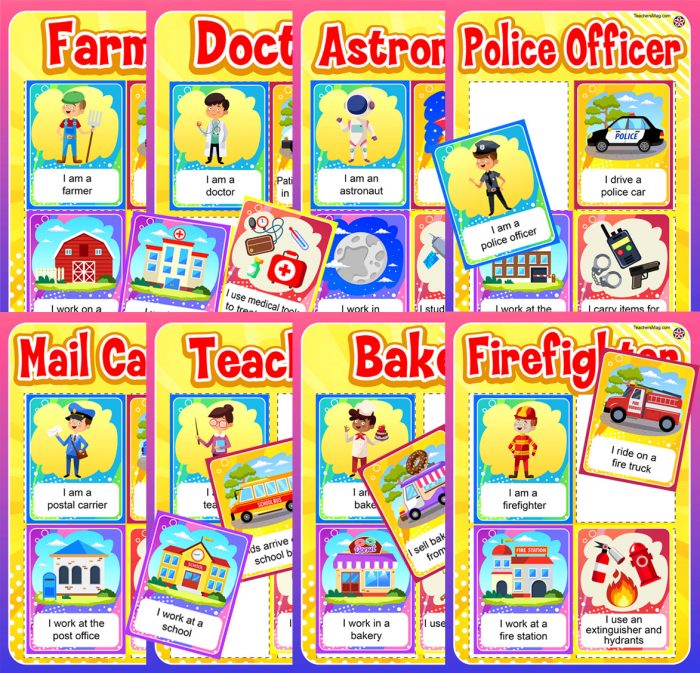 Total: 16 sheets