Description
"Pumpkin Investigation," Worksheet Book
Parts and Life-cycle of a Pumpkin
"Pumpkin Investigation," Worksheet Book
5 sheets (+ 5 Black-and-White Version)
This printable can be made into a book titled, "Pumpkin Investigation." You simply print each page in the proper order to make the book! Then the pages have fun worksheets that preschool students can work at doing.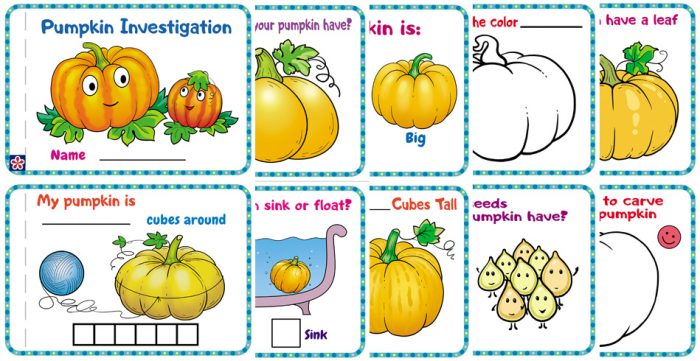 Parts and Life-cycle of a Pumpkin
3 sheets (+1 Black-and-White Version)
These printables are great for discussing pumpkins as we've included ones that discuss the parts of a pumpkin (in color as well as with a black-and-white page for coloring) plus its life-cycle (with cards to practice putting each stage in proper order as well).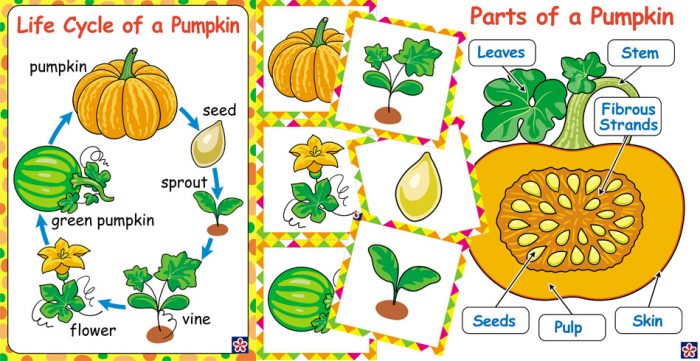 Pumpkin Worksheets
8 sheets (+1 Black-and-White Version)
Pumpkin worksheets you can do with your class or preschool or kindergarten students to learn about everything from colors to letters and counting all while fitting-in with the exciting theme of pumpkins!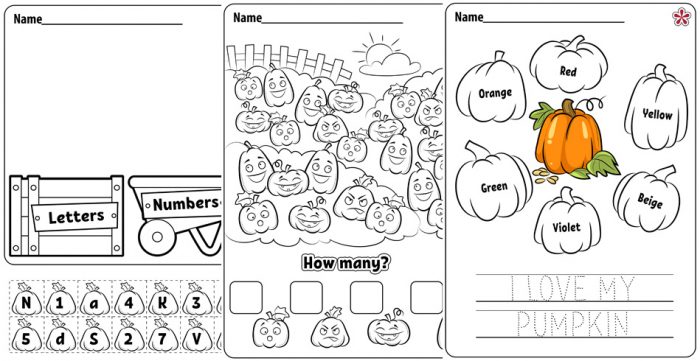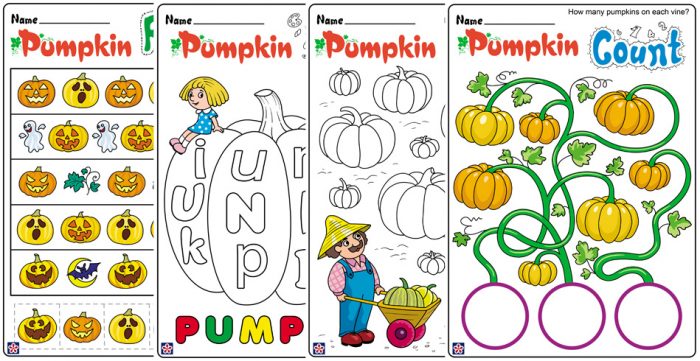 Total: 23 sheets