Description
A fun, creative way to showcase all four seasons during the calendar year!
These printables are easy to display throughout the year in any classroom. Some teachers will cycle out each poster depending on the time of the year, while those with more space may opt to put them all together in a display.
The four seasons are all easily recognizable thanks to the incredible detail throughout. Not only are the backgrounds full of life, but the activities each individual is participating in clearly showcases that particular time of year.
The whole package includes 8 sheets PDF:  posters A4-A3 (fall, winter, spring, summer) , 4 seasons coloring pages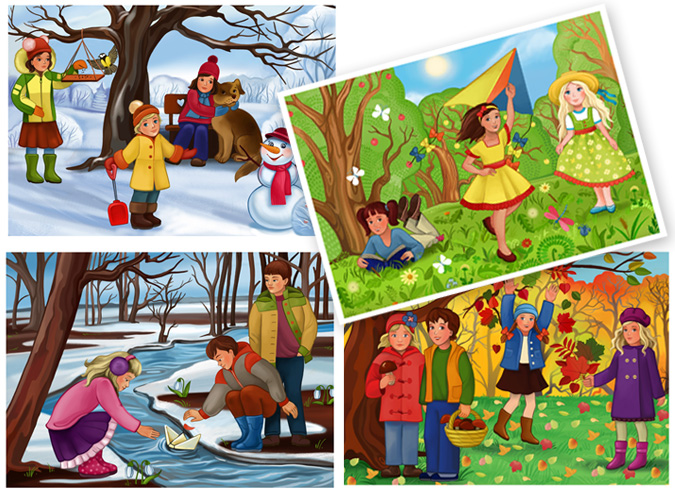 Each poster can be fully brought to life by students with crayons, colored pencils, markers, and even paint. There are plenty of ways to make this a fully customized display that students feel like they played a major part in. Break students into groups to all have the option to color one poster, or print off multiples of each season and allow everyone to show off their level of creativity.
These display posters are a perfect, affordable way to add new life to walls. Let the imagination of students run wild.
Tags: classroom seasons poster, seasons poster project, seasons poster for classroom