Description
Happy Birthday Printable Chart
The perfect birthday display to celebrate every student's special day!
9 sheets PDF :  4 birthday chart (A4 or A3) + 5 birthday cards
This printable poster is easy to put together after printing off. Four sheets are available for the four seasons, each with uniquely themes pictures and colors for the time of year. The sheets can be displayed in a variety of ways depending on the layout of a classroom. Display just the current season, or have all four displayed all year long.
There is plenty of room for students to list their name and birthday for the rest of the class to see. Children love checking the chart throughout the year to see who has the next birthday on the schedule. For added customization, cross off or put a symbol next to everyone's birthday once it has passed.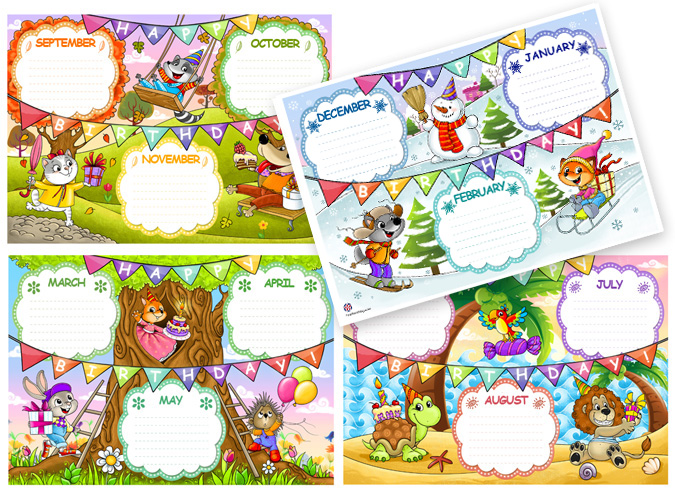 Along with the four main posters are five unique birthday cards. This is the perfect gift to help other students in the preschool or kindergarten classroom to feel special. Every card can be fully customized for a one-of-a-kind look.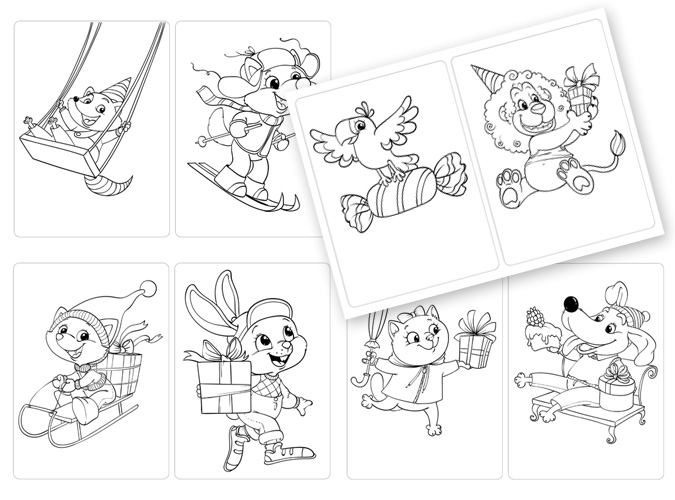 Tags: Birthday Months for student, Editable Birthday Display Posters, Happy Birthday Learning Chart
Birthday Board Display Headings