Description
Four Seasons Tree.
Craft With Template
Create a 3D Tree craft for fall, winter, spring, or summer. This craft teaches the cycle of the seasons and the seasonal cycle of a tree.
This Seasons Tree Stand makes a great 3D learning tool for your classroom. Easy to make.
You can set this on your desk, a shelf, or hang overhead!
PDF –  6 pages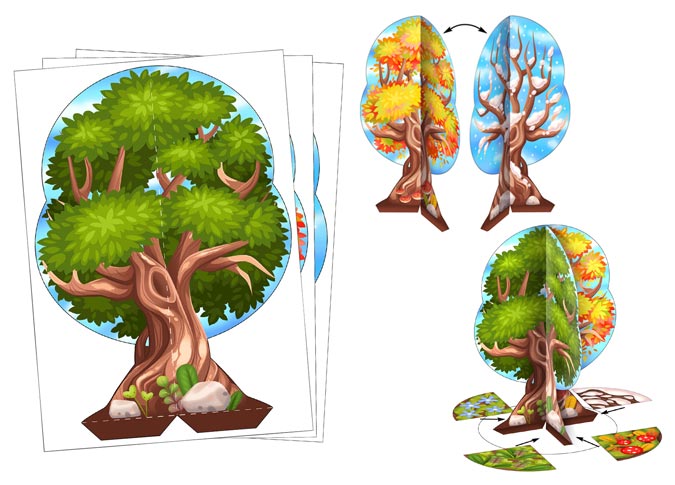 Four seasons tree craft template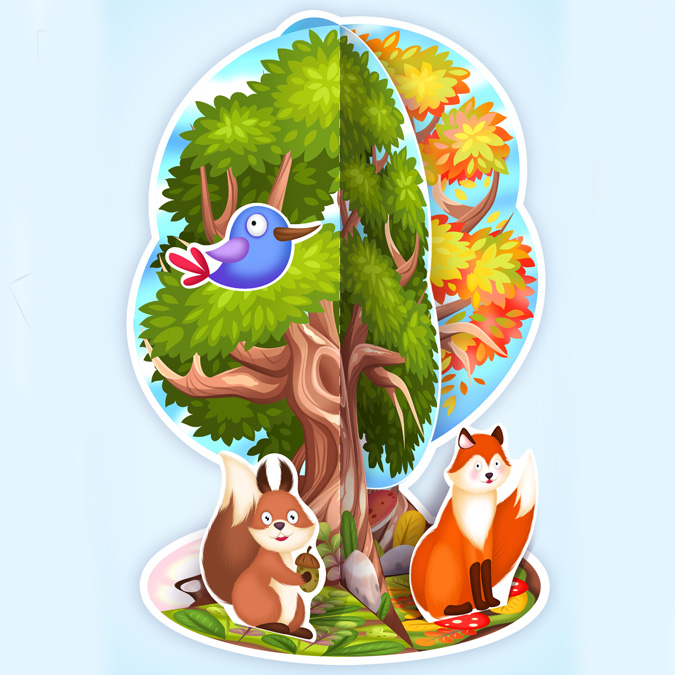 Our Four Seasons Tree is a fun activity to show kindergarten-aged children how the seasons of the year work, what changes, and which animals are more active during each season. Its beautiful illustrations allow for your students to learn happily, with cute little animals on each side of the three-dimensional tree.
The Four Seasons Tree comes in a template that you can download. After that, you'll have to cut each side, fold it and glue it to make the tree complete. There are also pop up figures, like the animals for each season, that have to be cut separately and glued to complete the tree.
This activity is quite fun to keep your students engaged while they learn about the four seasons for each year. You can cut the pieces and let your students glue them so that they'll pick the right animal (or animals) for each season. It's fun, easy to do and it helps kindergarten-aged children learn a bit more about nature and how the seasons change across the year.
This three-dimensional tree comes in the form of a printable template, so you'll have to print it in color to make it more appealing. After the activity is finished, you can always keep the trees on your desk so they'll make a really cute decoration that makes you and your students happy – children love to know they did something useful, so they'll be happy to see you're keeping their trees in your desk. As the seasons change along with the several terms of the school year, you can always refer to the Four Seasons Tree to show your students how things have changed – how the weather is different, when leaves fall from the trees, which animals are more active on each season a so on. It's a fun activity that will last you for a long time and be highly useful.