Description
PDF 7 sheets
Make learning about all the seasons during the year fun with this Four Seasons Sorting Activity book. Each activity page can be turned into an educational game to help preschool and kindergarten children learn about different times of the year.
Each order comes with a total of seven printable sheets. Included in each package are:
Four sorting mats (spring, summer, fall, and winter)
Three sheets of sorting cards (cutout options for the four seasons)
All four mats come with outlines for those children who are still learning where each card goes. For an added challenge, those outlines can be covered or blocked by a teacher or parent. This forces students to think critically before committing.
The activity is geared towards younger students learning about weather and science. Let their imaginations run wild as they create a truly unique activity to call their own.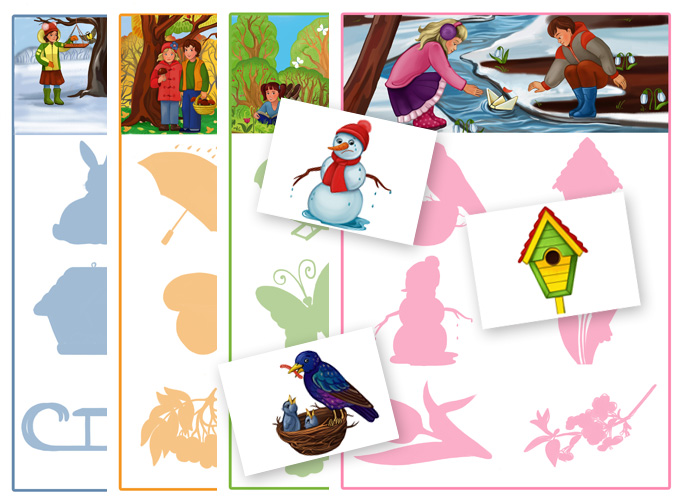 Tags: 4 seasons printables, seasons matching game printable, ideas for seasons theme
Grade Levels: PreK, Kindergarten, Homeschool