Description
These 18 assorted Dinosaur worksheets are fantastic printables to use with your preschool class! They all cover different subjects while also incorporating Dinosaurs in a way that is fun, exciting, and keeps the attention of young students. There are worksheets that help with the development of counting skills as well as printables focused upon patterns.
Dinosaur Worksheets for Preschoolers
A number of the worksheets are also in black-and-white and encourage coloring via, "Color by number," worksheets in addition to those that allow coloring as a fun additional step after doing the main activity. Tracing and learning letters is also a focus of these worksheets, with a number of them helping teach the alphabet via writing letters as well as understanding uppercase versus lowercase letters.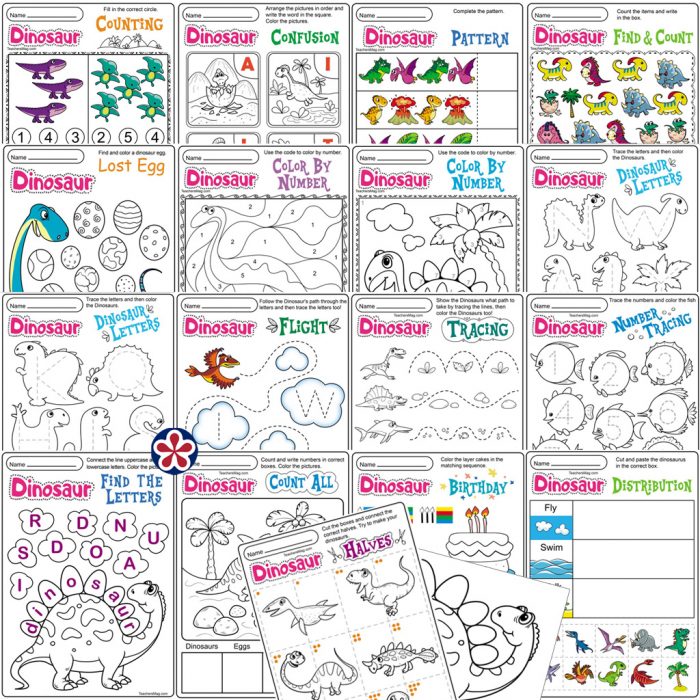 It should also be noted Science about Dinosaurs is covered as well, such as on a worksheet that has students identify what kind of Dinosaurs would have lived on land, or in the water, etc. Students are sure to love this wide range of worksheets that incorporate Dinosaurs in such enjoyable ways!