Description
Hygiene-Focused Worksheets for Young Students
4 sheets + 4 coloring
One very important thing for young children to learn is how to have proper hygiene. Having good hygiene keeps us from spreading germs to others or getting sick ourselves. With that in mind, these worksheets are focused upon the importance of hygiene. All of these worksheet also have black-and-white versions so studnets can color them in if desired!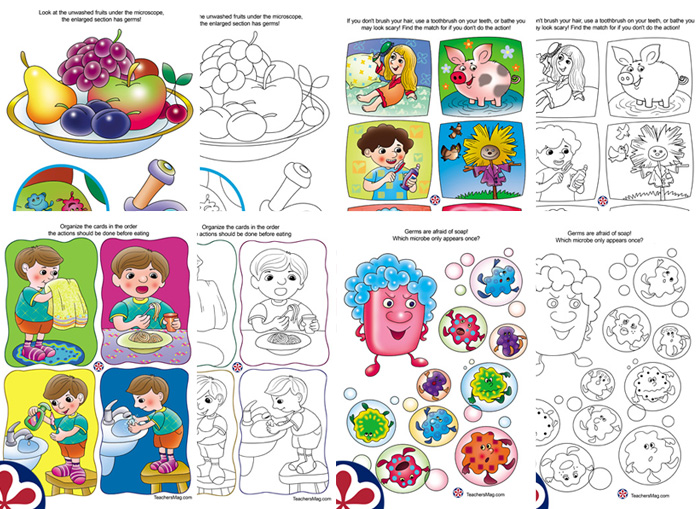 "How To Wash Your Hands," Printable Posters for Young Children
2 sheets
Being healthy and keeping our hands clean is a key message, and this printable poster illustrates the proper way to wash our hands so young children can be sure they are doing it correctly. This will assist them in staying clean!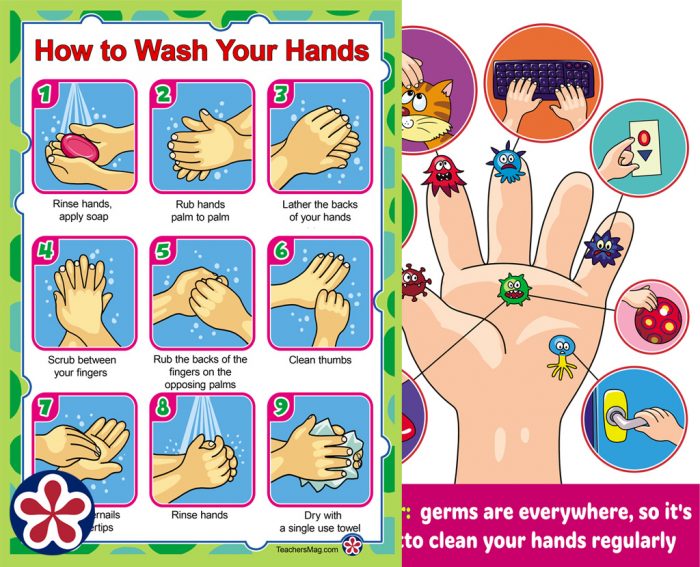 Posters About Washing Our Hands
3 sheets
These posters can be printed-out and hung-up in your home so that your own children can be reminded of how important hand-washing is. The posters about making sure we remember to wash our hands and proper hand-washing technique are great for hanging up in the bathroom so that we always remember to wash our hands!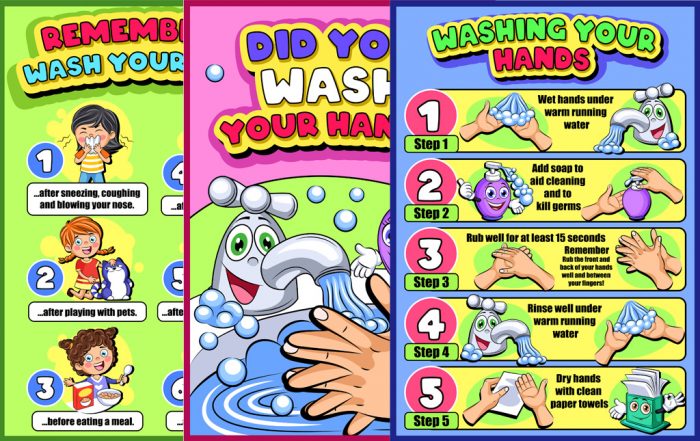 Germ Counting Clip Cards
5 sheets
For this fun game, you have kids count-up the number of germs on each of the pictured hands. Then, they mark the correct answer after counting. This activity helps to strengthen fine motor skills and build-up math skills in preschoolers and kindergarteners.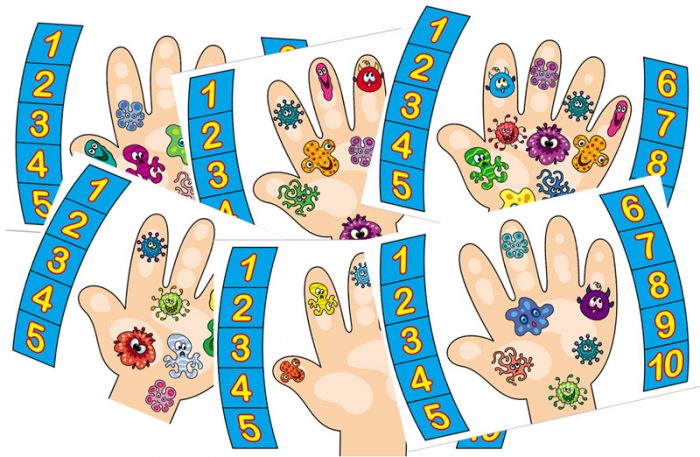 Total: 18 sheets