Description
PDF file/16 sheets/ 4 activities
Dental-Themed Printable Counting Activity
13 sheets
These printable worksheets are a great way to help young children learn about different ways to count and recognize numbers.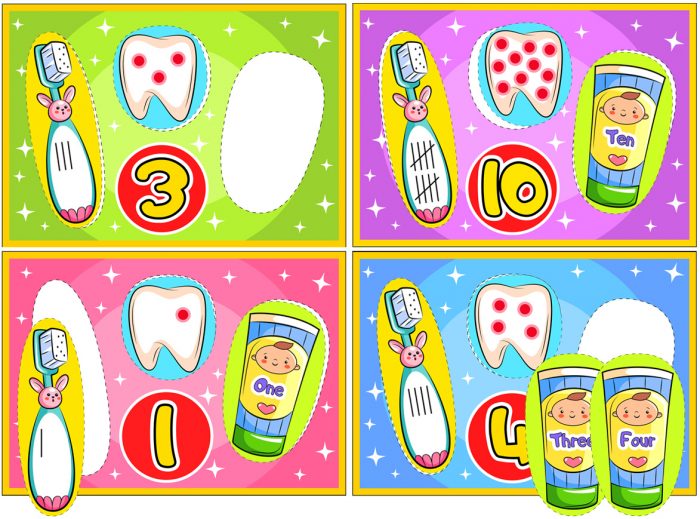 Dental Health-Themed Letter Matching Worksheets for Kids
3 sheets
These worksheets are a fantastic way to help your children learn about the importance of healthy dental care habits while also reviewing letters and doing letter-matching!

Good Foods and Bad Foods For Teeth Printable Activity
3 sheets
Certain foods are more healthful for our teeth than others, with some being full of sugar and bad for teeth. These printable sheets are a fantastic way to discuss this subject.

Dental Health-Themed Shape Matching Activity for Preschoolers
2 sheets
This worksheet is both about dental health and involves shape-matching! It is a great resource to use in a center focused on shapes or math.