Description
6 Caterpillar & Butterfly Preschool Activities
1 PDF file / 19 sheets  / 6 activities
Butterfly Spot Counting Activity for Kids
4 sheets (+2 sheets 
This activity is great for kids who are learning about butterflies as a part of a segment dedicated to the Spring or a theme about insects.
Below are the four sheets total for the butterfly spot counting activity, two sheets without a line and two with a line. They can be laminated as well so that you can enjoy this activity many times!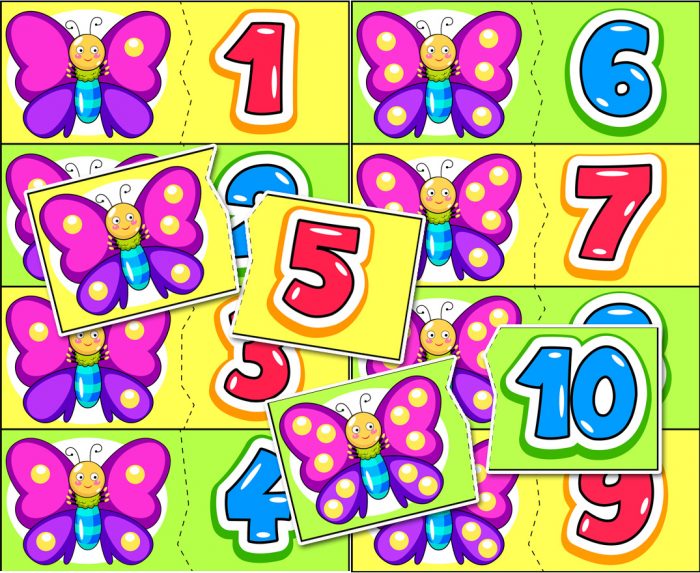 Addition and Subtraction Matching Activity for Kids
4 sheets
This matching activity features ten printable circular paper pieces with the numbers 1 through 10 which are matched on sheets of paper with addition and subtraction equations that require all of the ten different numbers placed where they belong.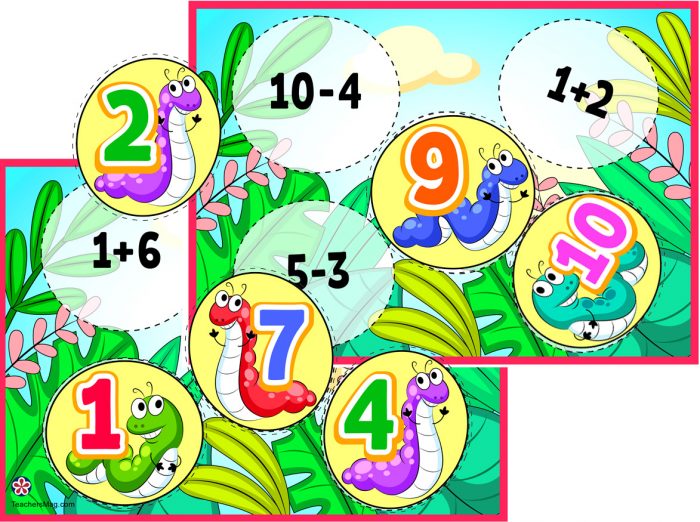 Butterfly Letter-Matching Activity for Kids
3 sheets
There are two printable butterflies and a sheet of letters resulting in three sheets total. The butterflies have an assortment of letters upon them in uppercase and lowercase form as well as in different fonts.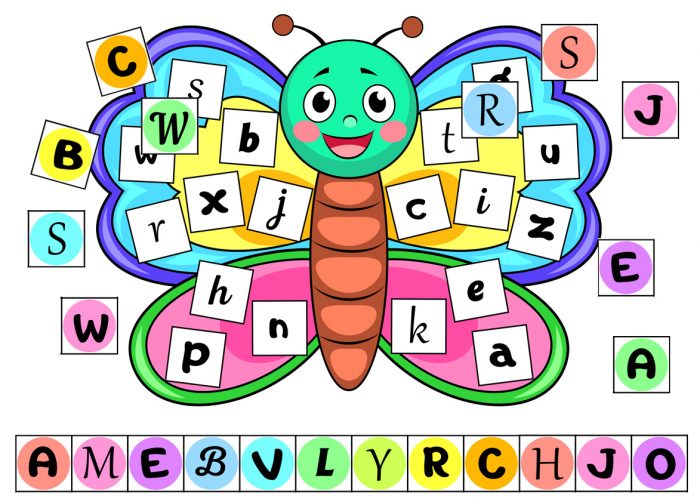 Butterfly Life Cycle Printable Activity For Kids
3 sheets
This butterfly life cycle activity is a fun printable that kids can enjoy doing with their parents!

CVC Word Board Game For Kids
2 sheets (+ Version with numbers)
Get something to use as game pieces and a die. Then, take turns rolling the die and landing upon CVC words. When you land on one of the CVC words you can make it so players say the word pictured, say a rhyme with the CVC word, or whatever you want to do for creative fun!

Printable Butterfly Color Matching Activity
3 sheets
There are two sheets for the butterfly color matching that have two cards each for a total of two sheets with four cards. Then there is a sheet with the butterflies as four different colors that go on the cards. The butterflies are pink and yellow, green and blue, purple and orange, then lastly red and yellow.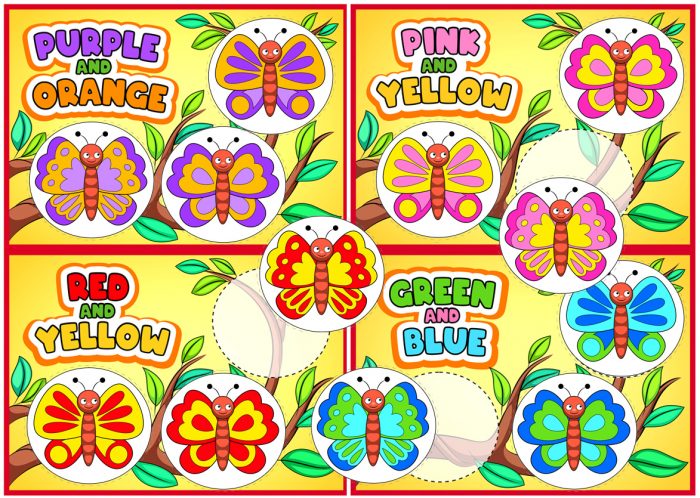 Total: 19 sheets